August is right around the corner, so here are some tips to make sure your league's draft is the best one yet. Cheers to planning the perfect draft party! Your Fantasy Football draft is an amazing day to gather with friends to talk trash, eat food, and pick the players that will start you on your 16-week adventure to demolish the people that you hold closest to you.  
As a seasoned commissioner, I have learned that the best way to kick off the season is with a kick ass draft. The older you get, the harder it gets to make time to share a full day with your buddies. Trust me, though, if this day is done right, you will be reliving your triumphs for the duration of the football season and beyond.
Don't get me wrong, there is a place for drafting alone in the dark. The glow of your laptop serving as the only light for your microwaved leftover Chinese while you sit in your underwear. Save that kind of draft for your league with your cousin's former roommate's dentist. When you think about your main draft, you need to be thinking of doing it in person.
Here are a few essential things that your main league's draft should have if you want the season to get off to a great start.
Take the Whole Day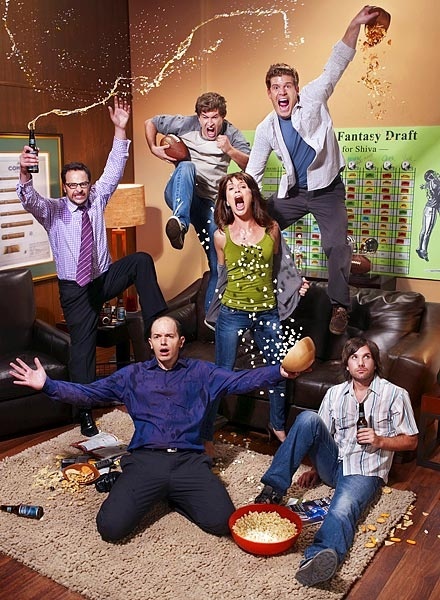 When I say take the whole day, I don't mean spend the whole day inside drafting.  Hang out with you league-mates. Use your draft as an excuse to catch-up with people that you haven't seen in a while.  You will be spending the next few months trying to out maneuver them on waiver wires, and mercilessly beating them in your weekly matchups, so you might as well share a few laughs before you get down to business.  This is also a great chance to introduce any new league-mates to the rest of your group, just so they know who they are playing against.
Fantasy football is FUN. Your draft is another day to capitalize on that.
If you want to have the whole day to draft, then you need to plan early.  If you haven't already scheduled your day, then get in touch with your league right now and set a date. This season, Labor Day Weekend proves to be the ideal time to hold a fantasy draft.  Thursday, August 30 gives us 16 matchups and is the final game for every team's preseason schedule with actual NFL starting on the following Thursday, September 6.  By Labor Day Weekend we should know who has survived the preseason workout and who is worthy of a spot on our fantasy teams.
Have Another Activity
If you followed point one, then you have the whole day off from any other commitments – so I advise you to do something else as a league (or at least as a majority of a league):
Does everyone play golf? Hit the links in the morning

Plan a barbeque at the house in which you plan to draft

Play lawn games

Go kayaking

Have a Mario Kart tournament

Tour a brewery

Take a hike

Sign up for a hot yoga class as a league for all I care
Just do something as a group of friends taking a day off from responsibility. Once again, this is your chance to strengthen you league and knowing your league-mates well will help to increase interest for the entire season.
Come to the Draft Prepared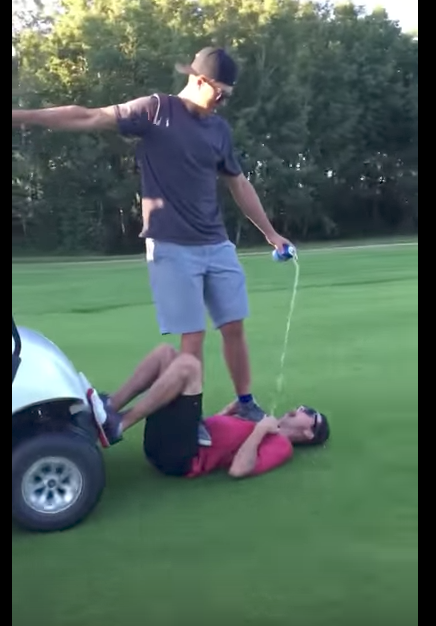 There is nothing worse than being that one person who asks to look at someone else's cheat sheet during the draft!
A good league-mate will begrudgingly say yes, but secretly resent you for messing up their system for drafting.  If everyone tells you to pound sand, you don't want to have to be scrambling on your tiny phone screen to look up the latest draft rankings.
Show up to the draft with printed sheets, tabs bookmarked on your laptop, or an encyclopedic knowledge of the NFL. There is nothing worse than being ill prepared on draft day.
Use a Draft Board
Having the league in one room drafting in the same draft lobby on their own laptops is fun enough, but why not make each owner stand in front of the crowd and announce their picks to the cheers or boos of his fellow owners?
Having a draft board is great because at least once a draft, without fail, one person will swagger up to make their "steal of the draft" having waited and waited on a player, out smarting all the other idiots in the room, only to find out that their guy went 2 rounds earlier. Now they must scramble to make their selection as the draft timer ticks down to zero.
Over the years I have considered a few different draft boards, both paper and digital, and have found my favorite to be the board from FanDraft (www.fandraft.com).  Hooking this board up to a TV is simple and eliminates the need to sort through paper stickers to make your selection. Additionally, you can display teams records from last year, put in your teams' logos, owners' pictures, and my favorite feature – include walkup music for each owner as if they are in the WWE!
This board is effortless to use and first time users can get 15% off using our PROMO CODE: BELLY2018 at checkout.  I absolutely love this draft board! Check out the video below for a step by step review and instructions on how to use it.
Take all of these points and mix in some drinks if you want (but don't draft drunk), and you will have a Draft Day party that will end with great teams, stronger friendships, and stories, that you will be reliving until you have the chance to do it again.
Always remember that fantasy football is fun and that should be at the center of every fantasy football league.