Nearly all college football fans claim to adamantly despise the transitive property argument but that's only because it makes their favorite team appear weak. For instance, would Villanova really beat Oklahoma if they played this year? I don't know, because they didn't play this year. You may THINK Oklahoma would beat Villanova but I know for a fact that Villanova beat Temple, who beat Maryland, who beat Texas, who beat Oklahoma. So, since they won't be playing this year, who's to say Villanova shouldn't be included in a Big 12 expansion to increase football competitiveness?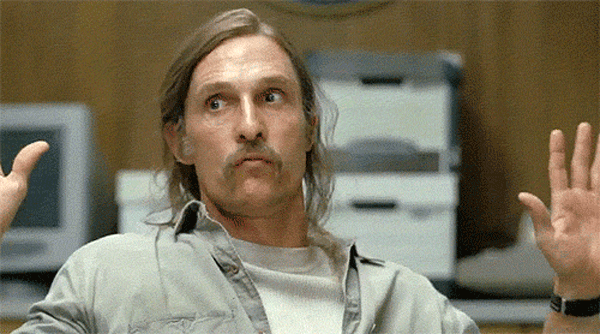 Unranked FCS to Transitive Property Playoff
Just like the "experts" are already predicting who will compete in the college football playoffs, I wanted to do something similar. After 7 weeks of watching college football, we have enough quality data to build an FBS playoff out of strictly unranked FCS teams. Unfortunately, the current top 4 teams in the nation seem eager to not lose a game this year.
So for the time being, the best I could track these FCS transitive wins to were No. 7 Texas, No. 9 Oklahoma, No. 12 Oregon and No. 18 Penn State. I'm aware a 2018 FBS Playoff with those teams is less likely to happen than a living Pete Rose being inducted into the baseball hall of fame. Cut me a little slack though, I'm doing the best I can with what I got. Take it up with Ohio State pulling out that win over Penn State, or Pitt allowing Notre Dame to score a TD in the 4th quarter. Regardless, let's get right into the College Football Transitive Playoff: Unranked FCS to FBS Playoff.
Holy Cross (1) vs. North Alabama (4)

Holy Cross: 1-6
In case you're unfamiliar with the Holy Cross Crusaders, they're an FCS team in the Patriot League from Massachusetts. Other than their win over Yale, they are an impressively bad team this year, even for FCS standards. They're currently tied for last in the Patriot League with Lehigh, who both share 0 conference wins. With their transitive win over the Longhorns, the Crusaders enter our playoff as the 1 seed.
Holy Cross beat Yale, who beat Maine, who beat Villanova, who beat Temple, who beat Maryland, who beat Texas(7)
Wins:
Losses:
Colgate
Boston College
Dartmouth
Bucknell
New Hampshire
Harvard
North Alabama: 4-3
In their debut FCS season, freshly leaving behind the Division II, the UNA Lions have the pleasure of entering our playoff as the 4th seed with a transitive win over Penn State. As one of only 3 FCS independent schools this year, the Lions are off to a fairly hot start, compared to the rest of this list at least. In fact, UNA is the only team in our transitive property playoff with a winning record and yet still the lowest seeded. Did someone say, upset alert?
North Alabama beat Alabama A&M, who beat Jackson State, who beat Florida A&M, who beat NC A&T, who beat ECU, who beat UNC, who beat Pitt, who beat Syracuse, who beat Western Michigan, who beat Miami OH, who beat Akron, who beat Northwestern, who beat Michigan State, who beat Penn State(18)
Wins:
Southern Utah
Alabama A&M
Azusa Pacific
Mississippi College
Losses:
North Dakota State
Campbell
West Florida
New Hampshire (2) vs. Morgan State (3)

New Hampshire: 1-6
Although the Wildcats derive from the notorious football-dominate state of New Hampshire, they are really bad this year. With only 1 win so for of the season, they are by far the worst team in the Colonial Athletic Association. In fact, their only win this year was against Holy Cross, our No. 1 seed in this playoff. As the 2 seed with a transitive win over Oklahoma, that should make things interesting later on down the road, assuming they both figure out a way to actually win another game.
New Hampshire beat Holy Cross, who beat Yale, who beat Maine, who beat Villanova, who beat Temple, who beat Maryland, who beat Texas, who beat Oklahoma(9)
Wins:
Losses:
San Diego State
Maine
Colgate
Colorado
Elon
Stoney Brook
Morgan State: 2-6
In case you were wonder, Morgan is in fact, not a state. Nevertheless, Morgan State is an FCS team from the state of Maryland that competes in the traditionally competitive Mid-Eastern Athletic Conference. Although the regionally-inaccurate named Bears have lost 4 games, it was to fairly decent competition. They even took down NC A&T, a conference powerhouse. As the 3rd seed in our transitive property playoff, Morgan State could very well win the whole thing. That is, if our 4th seed team doesn't first.
Morgan State beat NC A&T, who beat ECU, who beat Old Dominion, who beat Virginia Tech, who beat Duke, who beat Baylor, who beat Kansas State, who beat Oklahoma State, who beat Boise State, who beat Nevada, who beat Stoney Brook, who beat Villanova, who beat Temple, who beat Maryland, who beat Texas, who beat USC, who beat Stanford, who beat Oregon(12)
Wins:
Losses:
Marshall
Army
Towson
Akron
Albany
SC State