The Canucks
To start this completely hopeful opinion piece on the Blackhawks, I'd like to congratulate the Vancouver Canucks and not just on their win tonight!
I no longer view them as the "team to forget about" in the NHL. Currently sitting in the 3rd spot in the Pacific their young talent is proving they can score. That is score enough to win 7 games compared to the 6 they have lost. They are sitting with less goal scored than they have given up. Not what you want for your team if you want to continue to sit in a playoff spot. With all that considered, I think it is safe to say that Vancouver is over the Sedin hangover. They have more than a few guys I enjoy watching, for some reason this in includes good guy on and off the ice Michael Del Zotto. Who cares if he needed some help dating, guy is a blast to watch.
The Blackhawks
Besides having arguably the best logo in the NHL (as long as it stays PC), I am not a fan of this team. Their start to the season has been a surprise to me. Not only are the contracts loaded around a few guys but I think their talent is as well. The Blackhawks are one of those teams that I believe are 1 injury to a star away from missing the playoffs. This team showed last year that an injury to Crawford and they were a different team. I'm not even talking goalies though. Not many teams could survive their starting net minder going down. I'm talking position players. DeBrincat is one of my favorite young guys to watch in the league right now; but what if he goes down? What if (god forbid) Kane or Toews goes down?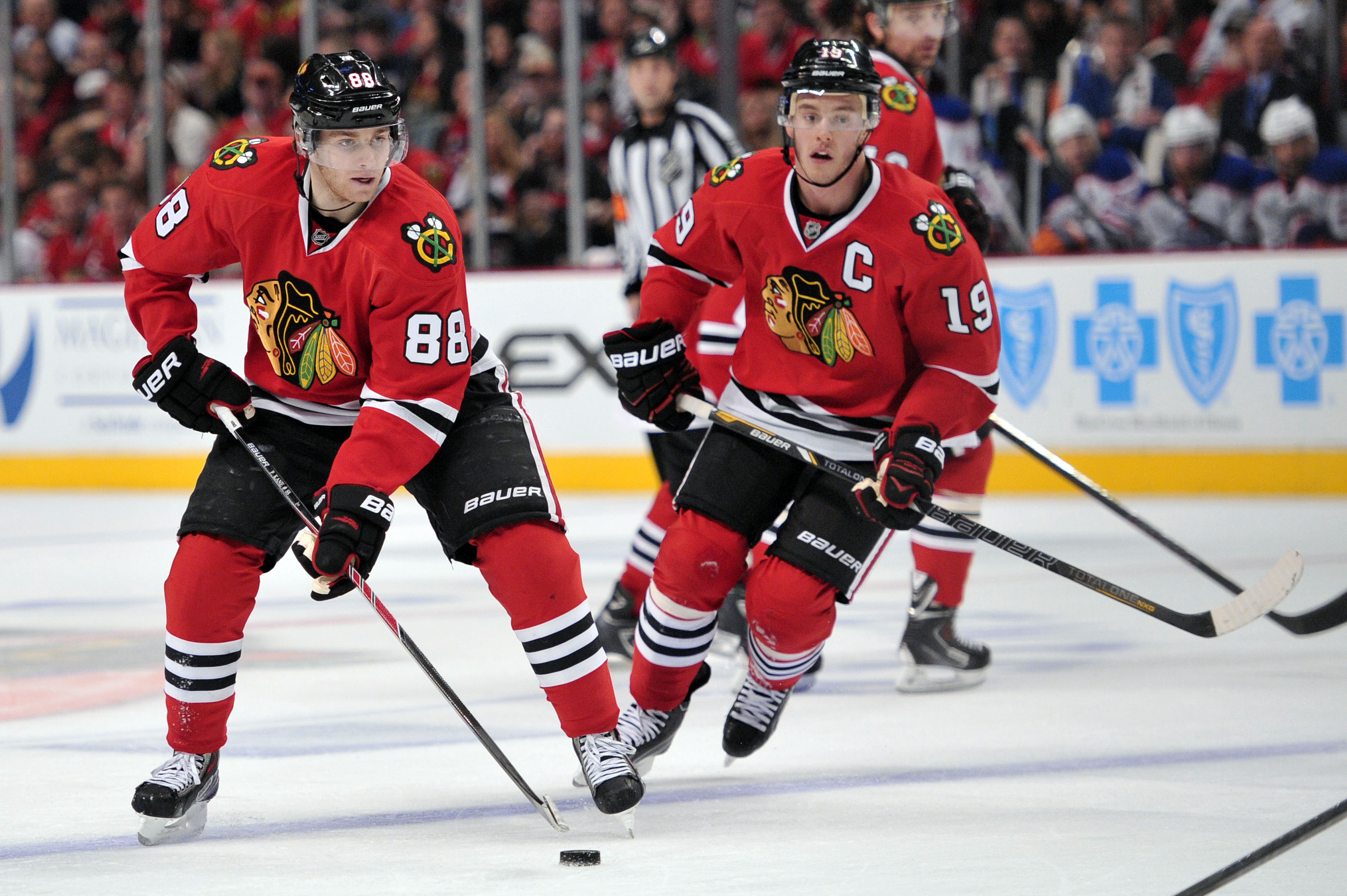 Do they have someone that can step up in a role of one of these guys? I think the answer is no. Kane has 18 points, DeBrincat 14, and Toews 11. After those three scoring drops dramatically. Furthermore, their defense is on the older side for NHL defenses. Blackhawks D has only 1 guy under 25 and Duncan Keith and Brent Seabrook leading this defense. Keith and Seabrook alone are enough to strike fear in other teams. 4 years ago. Talks around the league are that this Blackhawks team is getting older and slower.
My Reasons
I'm not reaching out of left field with my worries therefore I think Blackhawks fans should hold their breath. Hold it every time Kane or Toews has the puck. Hold it every time Crawford has to slide from post to post. Hold it every time your defense is involved in a collision. Most importantly, take a deep sigh of relief when Chicago is sitting in the playoffs this year and I am completely wrong and the money I put on them to miss is gone. As you can tell I think this team has all the talent they need to be in the playoffs IF they can stay healthy, so call it bitterness to me completely underestimating the talent they have if you want but I'm rooting against the city of Chicago in the NHL this year.
Don't forget to follow @BellyUpNHL for all of our hockey related news and tweets
Also challenge myself on any of these articles and our daily #PuckPicks @BellyUpYake