Southampton V Manchester United
---
Final Score: 2-2
---
Southampton Goals: Armstrong 13′, Cédric 20'
Manchester United Goals: Lukaku 33', Herrera 39'
---
Key Stats:
Possession: Manchester United 60% Southampton 40%
Shots/On Target: Manchester United 11/5 Southampton 16/6
Pass Accuracy: Manchester United 83% Southampton 77%
Fouls: Manchester United 13 Southampton 12
---
Surprising Manchester United XI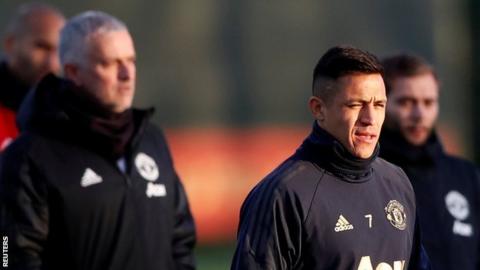 ---
United Strategy

Before the game, Mourinho let the media know he only had "one fit CB". That led to an XI that seemed to be made on squad builder in FIFA 19. Typically, Manchester United will open with a 4-3-3, or occasionally a 4-2-3-1 formation. Due to lack of options at the back, Mourinho went with a 5-3-2. The formation would be strange enough for a club that almost entirely plays with two fullbacks and two center backs. The real head scratching was in the back line. Matic, who typically plays a midfield holding position, was in the back three with Phil Jones and seldom used Scott McTominay(also a midfield player). The fullback duo was familiar at least with Ashley Young on the right and Luke Shaw on the left. In the midfield, we saw Pogba alongside the managers favorite midfielder Marouane Fellaini, and underused Andre Herrera. The attacking duo was Lukaku and Marcus Rashford.
Lack Of Creativity
Where is your creativity coming from in the lineup? Would it have proven better to play three at the back, four in the midfield, and have two wingers flanking either side of Lukaku? I'm not saying the lineup that played shouldn't beat Southampton, because it should have won 3-1 or 4-2. The movement was clunky throughout and the chances created were not top quality by any means. The lack of defensive options may have forced his hand in this one, but the creative side in implementing a lineup that can actually attack with variety was not there. Lets not forget for some reason Mourinho has no interest in playing Fred. The key signing from the summer window rarely sees action, and at this point what does he lose from playing Fred? Won't get any better or more consistent when he only plays against the likes of Young Boys and other low level squads.
Slow Starts Catching Up To United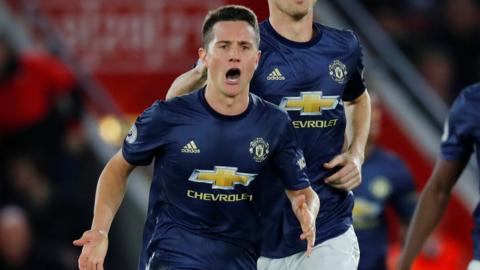 ---
Never In Control

Manchester United seem to always be playing either from behind, or in some cases not necessarily from behind, but so poorly that they simply can't get anything going before the final whistle. It makes for a great story when Manchester United have been able to pull out the final minute soccer version of the Hail Mary on more than a few occasions. How about this for details, Manchester United has played a total of 20 matches in all competitions this season. Eight times Manchester United has scored the opening goal. 8! A team of Manchester's pedigree should not be falling behind in almost 50% of all matches. The games they have scored first in weren't the best competition either. One of the few games Manchester United was able to open the scoring up that was a marquee matchup was Chelsea earlier in the campaign. Well, that game ended in a 2-2 draw, as United allowed Ross Barkley of all people to punch in the equalizer during extra time. Other opponents include; a loss in the league cup to Derby County, an early season win against Burnley FC, and 1-0 and 3-0 wins against Young Boys. Not exactly top six premier league foes. Manchester has a major issue falling behind early, and more times than not they're able to dig themselves out of what sometimes can be massive holes(Newcastle down 2-0, Win 3-2 on an extra time Sanchez goal). If the team has any hope of a top four finish in the premier league, they cannot keep conceding the first goal. Playing behind the 8-Ball is not a great strategy and never will be.
---
What's Next for Manchester United?
---

Well for starters, Manchester United earning a draw to lowly Southampton isn't doing Jose Mourhino any favors. He will undoubtedly have another week filled with "sack the chosen one". Truth be told, the issues they're having thus far in the season are more a combination of underperforming big name, highly paid stars, and the strategy from Jose. It doesn't seem like he will ever figure out how to properly use Paul Pogba, and my God don't get me started on Alexis Sanchez. The fall of in form for Sanchez has reached epic proportions. I wouldn't be able to even call him a shell of his former self. I mean, he is making 500,000 a week in wages and can't net but a goal per month. Its shocking, but between he, Pogba, and Fred, Mourhino has made the confidence evaporate. Luckily, Anthony Martial has been able to bounce back immensely from the early season Jose doghouse, so fans can hold out hope they can pull this thing together at some point before its too late.
Next Up
United have two games in the upcoming week, both against premier league foes. Up first is a very tough matchup with the overachieving Arsenal squad. I would expect a very strong lineup on Wednesday. Then the weekend matchup against Fulham should be an easy win for Manchester, I'd expect a much weaker XI next Saturday.