Ronda Rousey, current Raw Women's champion has a huge championship match this weekend at Royal Rumble against Sasha Banks. It seems as though that's not the only thing on the champ's mind at the moment.
What's the Story?
This morning, rumor came out saying the former UFC champion and current Raw Women's champion, Ronda Rousey is leaving WWE after Wrestlemania 35. This comes from Dave Meltzer's report from the Wrestling Observer saying Ronda is likely losing her title at Wrestlemania and we won't be seeing her much after that. It's no secret that Rousey wants to start a family with her husband, Travis Browne. She's even talked about it in several interviews.
It was reported when Ronda Rousey first signed with WWE by several sources, including Rousey herself that she'd signed a multiple year contract with the WWE. It hasn't even been a year and she's already thinking about leaving? Since her contract was for a few years, there's every chance she can leave for a while and come back.
Only a year ago, Ronda Rousey made her debut at the 2018 Royal Rumble. She came to the ring to confront Alexa Bliss, Charlotte and Asuka while viciously pointing at the Wrestlemania sign. At that moment, who knew she'd get as good as she has in the ring. She has had a rookie year that you can only compare to Kurt Angle's and it looked like she'd be going strong until these reports came out.
Wrestlemania Plans
Rumor has it, Ronda Rousey will face Becky Lynch for the Raw Women's Championship at Wrestlemania 35. This is yet to be seen though, as the Royal Rumble is this Sunday and Becky Lynch technically isn't in the Rumble itself. My guess is that Charlotte wins the Royal Rumble and they find a way to make it a triple threat. That way, either Lynch or Charlotte can win/take the pin and Ronda won't be involved in the finish, losing the belt without getting pinned. Either way, it'll be interesting to see how this plays out.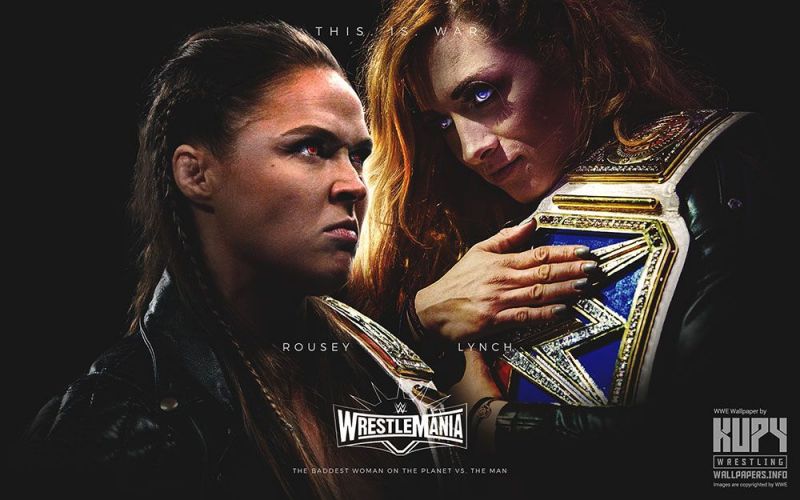 Whatever Ronda decides to do, she'll go down as having one of the greatest rookie years in professional wrestling history. Whether you love her or hate her, she can go in the squared circle. She was the highlight of the Women's division on Raw last year. If she ends up staying, it'll be the same in 2019. Regardless, you have to appreciate what Ronda Rousey has done for professional wrestling as a whole.