Lets rewind the clock all the way back to 5 minutes ago when I issued a blog about Kristap Porzingis potentially being on the trading block. I felt good about it. Cut to 5 minutes later and Adrian Wojnarowski did it again.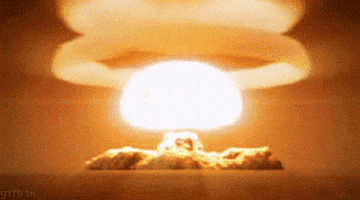 I don't have any real sources but I have a feeling that the Unicorn was a little butt hurt that the Knicks were dangling his name around in an effort to get Anthony Davis. There's no other good reason why two days ago there wasn't an issue with Kristap and the Knicks that was known. Then the Mavericks come to town. Next, Porzingis has a meeting with Knicks brass with the word coming out that Porzingas showed interest in being dealt. Now, Kristap Porzingis is on his way to Dallas. So yeah, I'll go with Porzingis thought he was untouchable and didn't like being on table for a player that is better than him for 600 Alex.
Like Frank Isola said in that tweet; the Knicks are now gearing up for a massive Summer. Getting rid of Porzingas means they have enough to get two max guys. Like I said 10 minutes ago, Durant is being speculated to go the Knicks. You'll other names such as Kyrie being associated with going to NYC as well.
Just a wild day in the NBA. Good for them trying to steal some headlines away from the NFL.
Follow me @2ndSatSports