For some players, having a team retire their number is a huge accomplishment. Sometimes, for various reasons, teams get a little overzealous for who they retire numbers for. On this list, I am only looking at players only, not numbers retired for fans or significant people to the franchise.
5. Wayne Gretzky
"The Great One" was a phenomenal hockey player, and is very deserving of that nickname. Prior to 2000, Edmonton was the only team to retire his number. In 2002, the LA Kings did the same. That's fine, he did a lot for those franchises. Something weird happened in the time between though. At the 2000 All Star Game, the NHL retired the number 99 league wide in Gretzky's honor. They were inspired by the MLB and 42, but Gretzky and Robinson are not the same caliber player. Jackie Robinson's number is retired league wide because he broke the color barrier and changed a whole sport. Wayne Gretzky changed hockey with how he played, but there is a difference between being a major civil rights figure in your sport and just being the best.
4. Reggie Lewis
It's hard for me to put Reggie Lewis on this list, being from Massachusetts. But, if I'm going to judge every franchise, might as well include this. Reggie Lewis played in Boston for 6 years, being a full time starter for 3 of those. During his career he averaged 17.6 points on 48.8% shooting with 4.3 rebounds and 2.6 assists. He was also an All-Star in the 1992 season. He played for only six years because he collapsed on the court and later died (if you want to read more, the Boston Globe put out a piece about it.) The fact the Celtic's honored him is not an issue to me, but the numbers and length of his career indicate to me that his number retirement is a bit of a stretch.
3. Pete Maravich
The man they called "Pistol" was a great player, with 5 All-Star appearances, 2 first team All-NBA and 2 second team appearances. He averaged 24.2 points a game, 5.4 assists, and 4.2 rebounds. Maravich played his Hall of Fame career for the Hawks, Jazz, and one year with the Celtics. While he did play in New Orleans and at LSU, he did not play for the Hornets, who played their first season in 1988. That did not stop them from retiring his number in 2002, when they were in New Orleans. While this can be explained by importance to basketball in the city, it is still weird.
2. Wade Boggs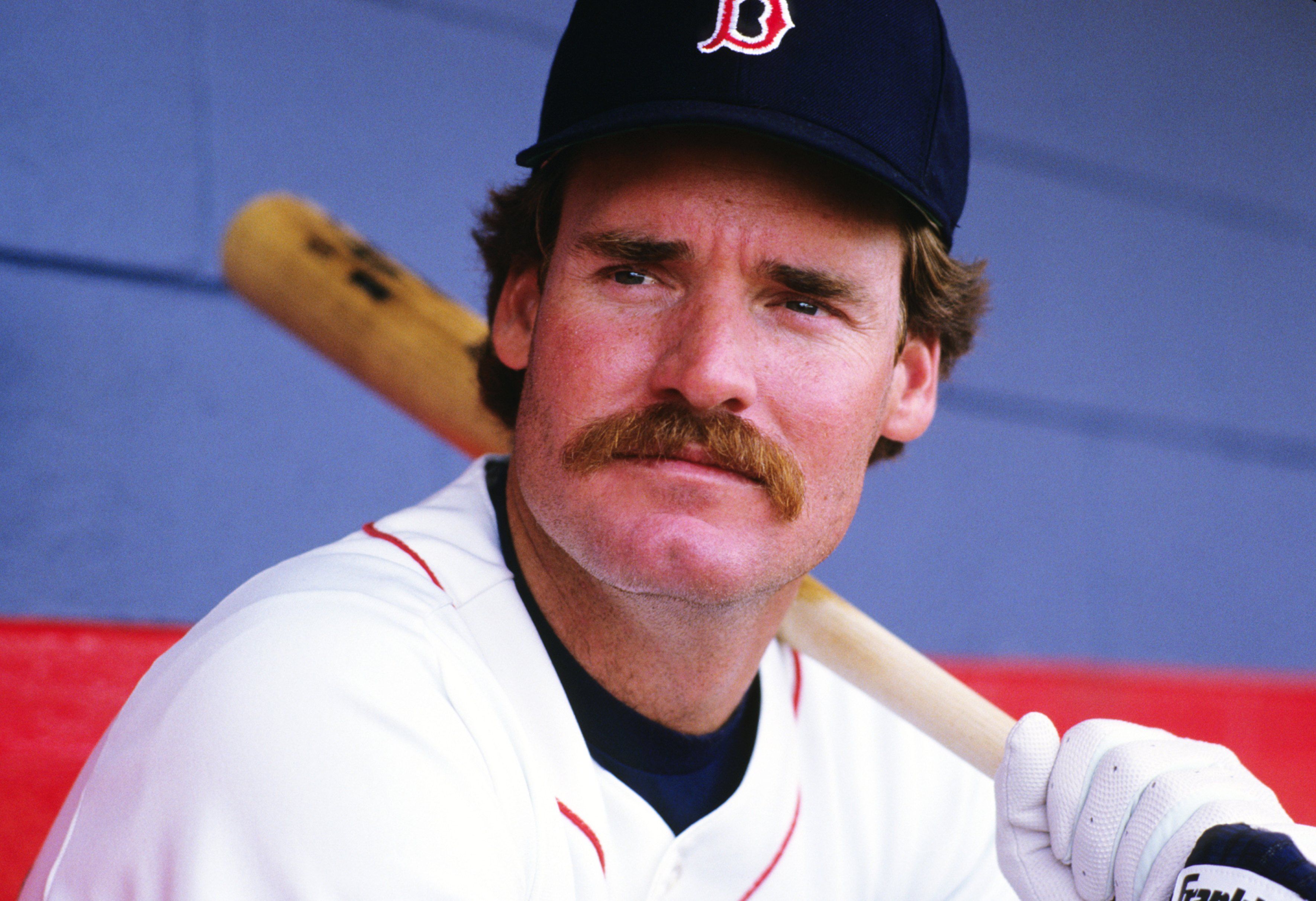 This one makes little to no sense to me. Wade Boggs was a great player. He was a 12 time all star, World Series champion, 2 time Gold Glove winner, 8 time Silver Slugger, and 5 time AL batting champion. His number is retired by the Red Sox and the Rays. All of his accomplishments were achieved with the Red Sox and Yankees. "Ok, well maybe he just played for a while with the Rays towards the end of his career?" you might be thinking. No, he played two seasons with the Rays, and his stats for those two years are lower than his 162 game career average. Because of those two seasons, no Rays player can wear the number 12.
1. Michael Jordan
Michael Jordan was great. I don't need to go into his accolades. The number 23 is retired by two teams in the NBA. The Chicago Bulls are one of them, which makes sense. The other team is the Miami Heat. If the Wizards or even the Hornets retired his number, it would be weird, but not as weird as he at least did something for that organization. In 2003, before his last game, Heat coach Pat Riley said "In honor of your greatness and for all you've done for the game of basketball, and not just the NBA, but for all the fans around the world, we want to honor you tonight and hang your jersey, No. 23, from the rafters." The sentiment is nice and true, Jordan did a lot for basketball. The fact that the Heat were the only other team that did this, however, makes it one of the weirdest jersey retirements ever.