SmackDown Live comes to us tonight from the Spectrum Center in Charlotte, North Carolina!
Kevin Owens Returns!
Stephanie and Shane McMahon are in the ring alongside Daniel Bryan and Rowan for a historic contract signing for Fastlane against Kofi Kingston. Shane goes through Kofi's accomplishments and puts him over well before Kofi makes his entrance.
New Day make their way to the ring as the crowd chants Kofi's name. Kofi says that after 11 long years, he's finally getting a shot. He said noone of it would be possible without his boys, the New Day and all of the fans. At Fastlane, Kofi says he is going to beat Daniel Bryan and become the WWE champion.
Bryan signs the contract and before Kofi can sign the contract, Vince McMahon's music hits and out comes the Chairman of the Board. Vince wants to say that while everything Kofi has done is remarkable, he has to do what's best and replace Kofi with someone more qualified that him, Kevin Owens.
Owens comes to the ring and puts pen to paper. Kofi walks back with New Day as the crowd chants his name in support. It's official, Kevin Owens vs Daniel Bryan at Fastlane for the WWE championship.
Owens is back after the break with Steph & Shane. He says he wants to team with Kofi tonight against Bryan & Rowan.
The Hardy Boyz are back!
The Hardys are back to wrestle The Bar tonight! Matt looks like his old V1 gimmick and Jeff looked as great as always! The legendary team got their signature moves in, Jeff did something reckless and it was like the they never stopped.
The finish came when Jeff hit his Swanton Bomb on Sheamus for the win. They celebrated in the ring after. It's great to see Matt back out there and the Hardyz together once again.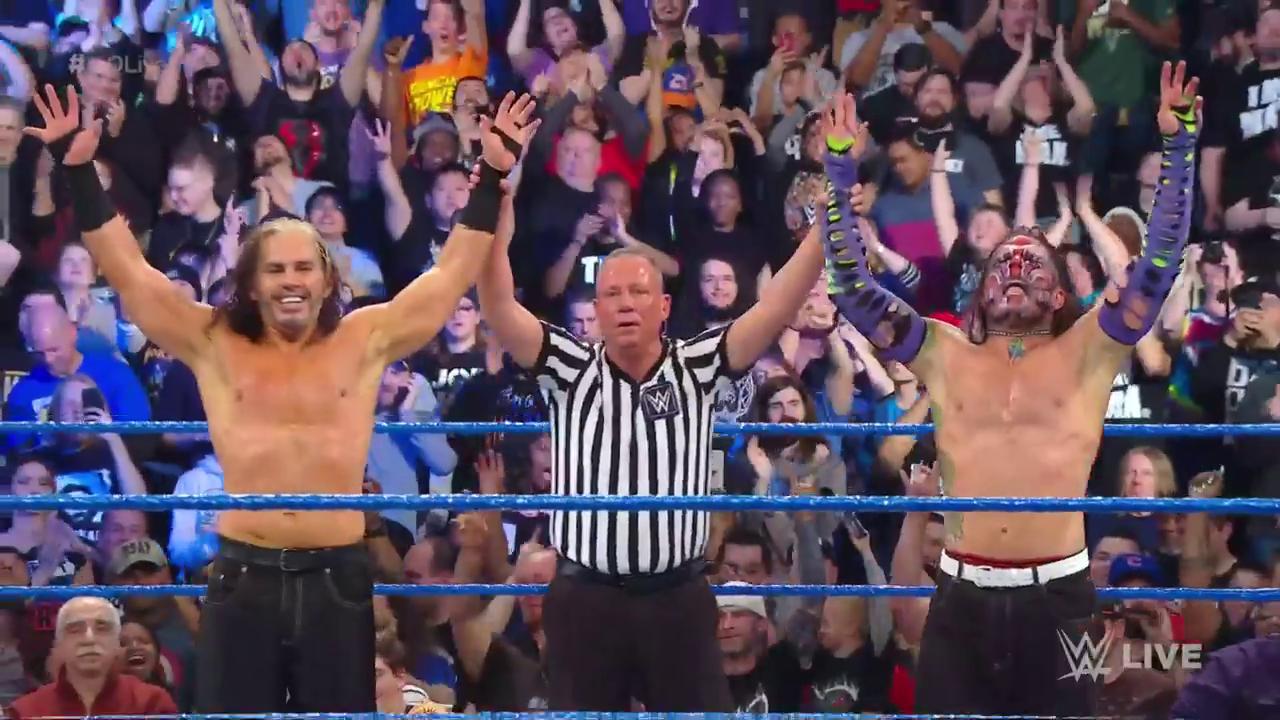 United States Championship Open Challenge
R Truth is in the ring with Carmella and Truth says he wants to honor his hero, John Cena and continue his US open challenge. Andrade and Rey Mysterio both answer. Truth asks what would John Cena do and chooses both of them.
The three have a fun, exciting match and R Truth retained his title by rolling up Rey Mysterio after he hit a 619 on Andrade. Andrade tried to attack Rey after the match but Rey was able to get the upper hand. This was a solid segment.
Charlotte Flair Will Be On Raw Next Week
Charlotte is in her hometown tonight as she addresses Becky Lynch being arrested and Ronda Rousey last night. Unlike Becky & Ronda, Charlotte always delivers; she is the gold standard. Ronda disrespected the title and Becky got arrested for what? Because they fear Charlotte. She's going to expose Becky and give Ronda the beating of a life time like she did at Survivor Series. Charlotte isn't afraid of anyone. She says she is the true champion.
Next week on Raw, Charlotte will be there and she says Vince McMahon will crown her the new Raw Women's champion. This was a good promo, next week's Raw is must see.
Kevin Owens Pins Daniel Bryan
Kevin Owens & Kofi Kingston defeated Daniel Bryan & Rowan when KO pinned Bryan with a Stone Cold Stunner. It was a good main event. KO & Kofi worked well together despite what happened earlier in the night. The show ended with KO & Kofi standing in the ring together after the match.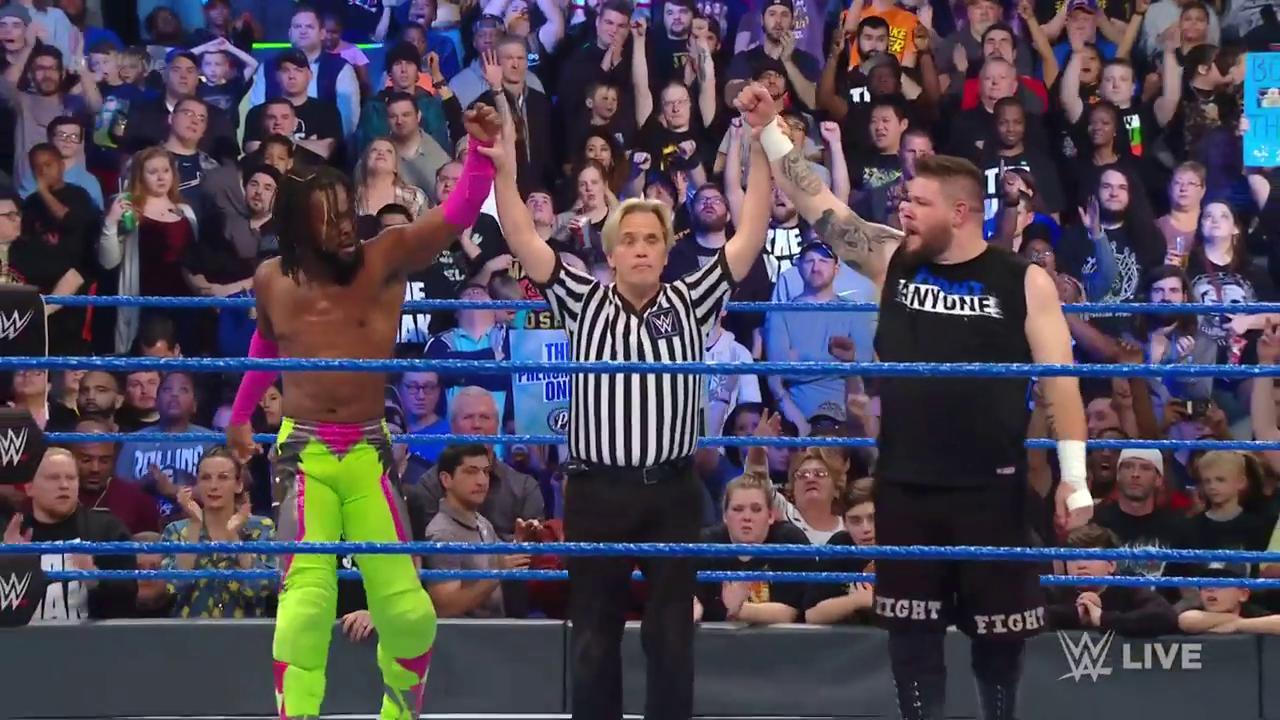 Owens looked fantastic out there and he pinned the WWE champion clean. I don't believe KO will defeat Bryan at Fastlane but this win over him makes Owens look amazing. The best possible way to bring him back into the fold.
Overall, a great episode of SmackDown Live! Raw and SmackDown were better this week than they've been in a long time. WWE is throwing everything they have on the table right now and it cannot be working better. Let's hope WWE can keep it up in the weeks to come!