---
It's no secret the NFL is changing it's schemes more than ever. The best General Managers, such as Bill Belichick and John Dorsey, are creating super teams and dynasties while we see most other NFL teams barely surviving every year. Most General Managers over-complicate everything when deciding what direction to take the team. Either they have cap space and don't use it or they use the cap space on average players just to slightly improve the team. Between the best General Managers and what we have seen in this 2019 free agency, I have come up with the "Perfect Team Building Strategy".
The Dorsey Method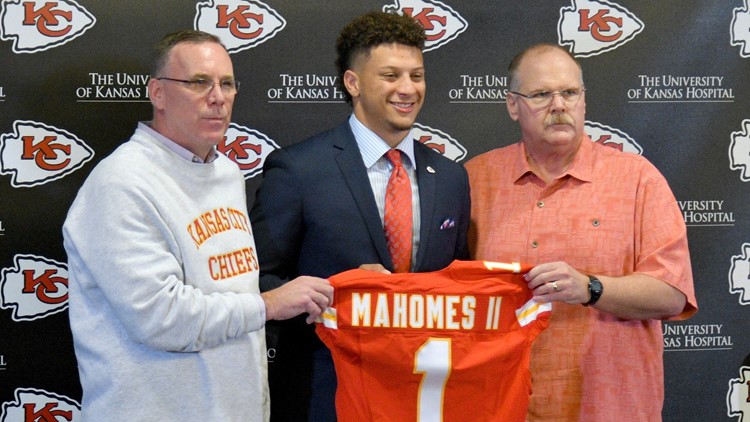 ---
---
---
---
---
---
---
If you want to build the perfect roster and become a Super Bowl contender within a few short seasons, look no further than John Dorsey. As the Chiefs General Manager, he drafted Kareem Hunt, Tyreek Hill, Chris Jones and Patrick Mahomes between 2016 and 2017. The main reason for the Chiefs 2018 success was John Dorsey. Even though he was on the Browns, Dorsey helped create such a dynamic roster in only 2 off-seasons.
Now for the Cleveland Browns, he has drafted Baker Mayfield, Nick Chubb, signed his former 2017 draft pick in Kareem Hunt, traded for Olivier Vernon, traded for Odell Beckham and has rumors around potentially signing Eric Berry. The Browns might be not only the biggest threat in the AFC North, but the biggest threat to the Patriots. He took over an 0-16 team and turned them into juggernauts. Although most of John Dorsey's success has come through the NFL Draft, trading for talented players that are unwanted by other franchises (such as Olivier Vernon) can come in handy. The Browns now have the best Wide Receiver duo, the best Running Back duo and the best Defensive Line in the entire NFL thanks to John… and they still have cap space left over for 2020.
---
The Patriot Way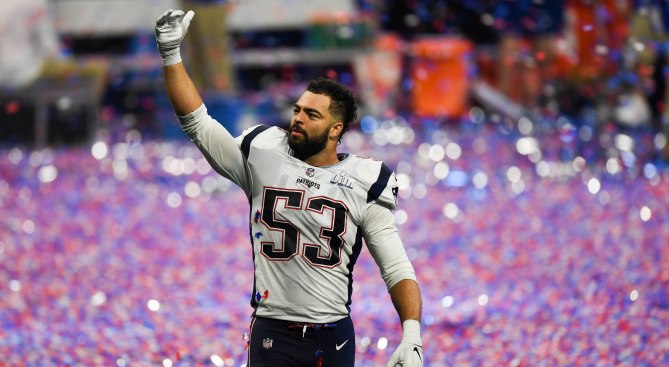 If you want to build a dynasty that will last for a decade or longer, look no further than Bill Belichick. Obviously when you have a Quarterback like Tom Brady winning a Super Bowl is going to be a lot easier. However, the secret to the Patriots dynasty is the front office moves by Bill Belichick. Although he isn't perfect through the draft, Bill Belichick is pretty solid at finding talent around pick 32 every year. Bill Belichick finds average players and turns them into superstars. A lot of these players don't end up doing great for other teams, but Bill knows exactly how to use every player to his advantage.
Now that compensatory draft picks have become a thing, it only makes Bill's strategy stronger. He finds a sleeper in the free agency or draft, turns them into superstars and then let's them leave when their contract is over. Then, another team pays that player one of the largest contracts ever and the Patriots receive a 3rd round compensatory pick. Then, the Patriots trade a late round pick for value players, such as Kyle Van Noy or Michael Bennett. The players that they trade for become great, and the cycle restarts. Since the Patriots have had their franchise Quarterback for the last two decades, they don't have to worry about messing up the cycle. Just pay certain players that will bring value to the team, let the others walk, get a compensatory draft pick and trade a day three draft pick for a solid player.
---
Cost Focused Drafting
Now that the free agency has ended, we can now tell what positions should be prioritized through the NFL Draft. The most overpaid non-Quarterback positions tend to be the Offensive Tackles and the EDGE rushers. Trent Brown (another former Patriot) is going to be making over 16 million a season and Ja'Wuan James (former Dolphins Right Tackle) is going to be making over 12 million dollars per season. Both of those players are solid, but neither of them are going to elevate your team so much that it leads you to a Super Bowl, they just fill a hole in the team's roster. We also saw a few Edge rushers get a big pay boost. Trey Flowers (again, another former Patriot) is going to make around 18 million dollars per season and Za'Darius Smith (former Ravens pass rusher) is going to make 16.5 million dollars annually. Za'Darius Smith is solid, but definitely not worth 16.5 million dollars.
Throughout the draft, prioritizing an Edge rusher or Offensive Tackle over a Safety or Offensive Guard could end up saving you a lot of money. You should draft whoever will be the best for your team, but if you are deciding between two different positions, look at which one is getting paid more in the free agency and what free agents might be available in the upcoming season before you make your decision.
---