SmackDown Live comes to us tonight from Wilkes-Barre, PA!
Daniel Bryan & Kevin Owens
Just days before defending his WWE championship against Kevin Owens, Daniel Bryan kicked off SmackDown Live tonight with Rowan. A package played, recapping the story from last week between Kofi, Bryan and KO.
Bryan reminds the fans that week, he was silent but now it's his turn to talk. He called Kofi a supporting player. Mr. McMahon was right to replace Kofi, but wasn't right to put KO in his place. KO reminds Bryan of the fans and he doesn't deserve a WWE title match. He calls him a nobody and that is why he's dangerous.
KO cuts him off and tells Bryan that for 5 months, he watched WWE from his couch. He's back now and he's tired of Bryan's attitude and when Bryan threw the WWE title away, that crossed he line. KO's going to shut his mouth once and for all.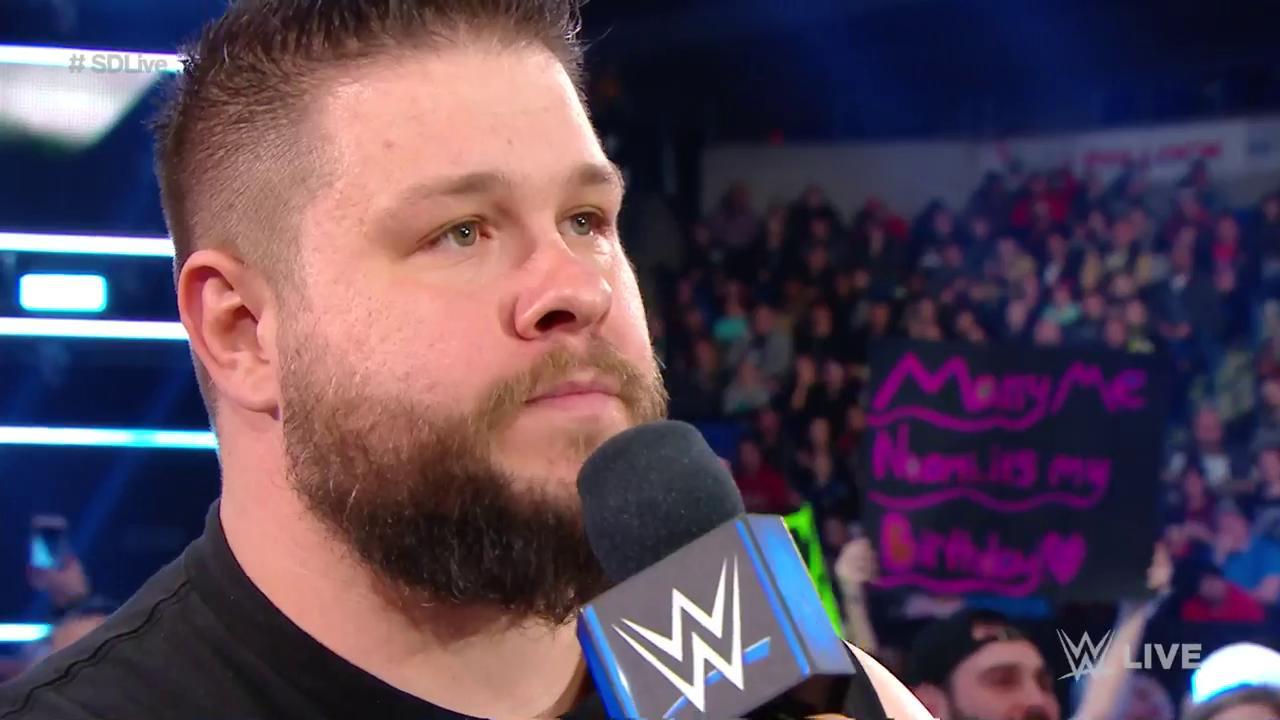 Bryan said KO has no back up anymore. While that's true, KO needed none last week after he hit the stunner and pinned Bryan clean. A fight breaks out and Rowan gets the better of KO. Bryan stands tall over Owens before Fastlane.
This was fine given that they only had 2 weeks to build this feud before their showdown this Sunday. I'm looking forward to this match.
Samoa Joe Wins the United States Championship
Once again, R Truth is honoring his hero, John Cena by carrying on his US Open Challenge. Truth didn't realize that he had to do this every week and he's exhausted. Although John Cena always says never give up, he also says 'you can't see me'. Truth sees Cena everywhere, on the poster in his room, on his bed sheets and even in a movie about an alien robot!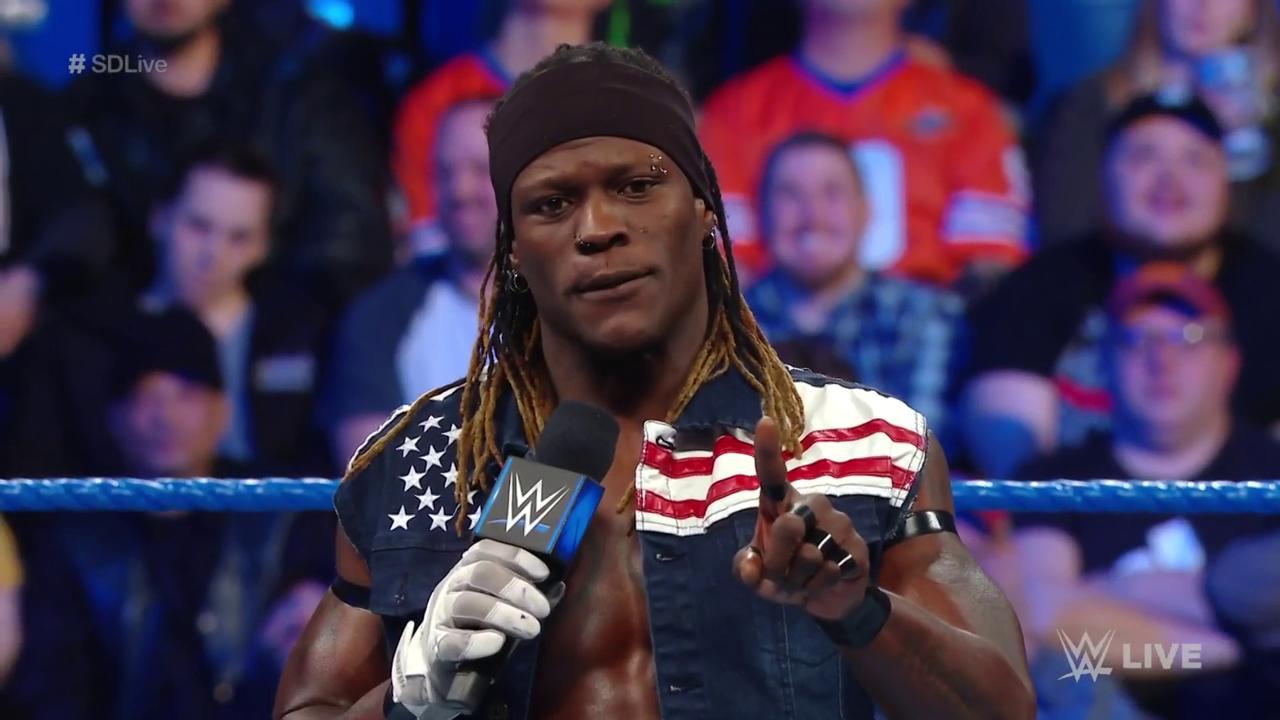 With that being said, the US Open Challenge is open! Lacey Evans struts out once again and turns around to head to the back. "Come back Ms. Sexy Gloves!" Truth exclaimed.
Samoa Joe's music hits followed by Rey Mysterio as well as Andrade. It will be a fatal four way! Of course this match was entertaining. The finish came when Rey hit a 619 followed by a frog splash on Andrade. Joe broke up the pin and hit a uranage on Andrade, pinning him clean. Samoa Joe is the new United States champion!
Matt Hardy
Just a little bit of nostalgia that i'm sure caught the attention of others. The Hardy Boyz were wearing their vintage Team Extreme gear but they modernized it.
The Hardys helped Aliester Black & Ricochet fend off the Bar and Nakamura & Rusev. It's good to see the Hardy Boyz back together in WWE.
Randy Orton vs AJ Styles?
AJ Styles was backstage being interviewed about how he would react if he was in Kofi's shoes. Styles said no one deserves a championship match more than Kofi.
Randy Orton cut him off and told him that that mentality is why it took Styles 15 years to get to WWE. This looks to be planting seeds for a match down the road. Perfect timing for Wrestlemania too; it's like someone's planning this stuff out.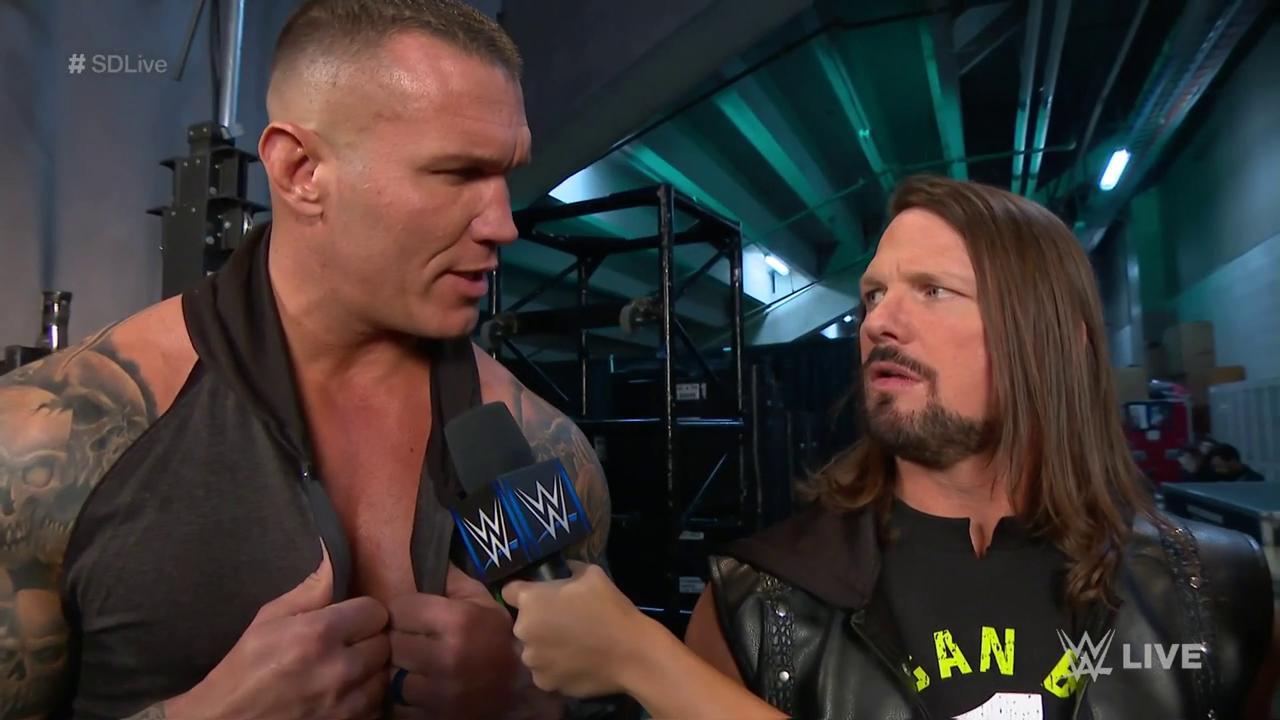 Mustafa Ali Returns
Mustafa Ali returned after being out with a concussion since before the Elimination Chamber. Before Bryan & Rowan could put KO through the commentary table, Ali ran down to save Owens.
Ali was supposed to be in the WWE Championship Elimination Chamber match last month but got injured a week prior to the match. It's good to see him back and inserted right back into the main event scene so quickly!
Becky Lynch Gets the Better of Charlotte Flair
Charlotte invited The Man to SmackDown Live tonight. WWE replays what happened between Rousey, Lynch and Flair the night before on Raw. Lynch's music hits and The Man walks (limps) to the ring.
Charlotte attacks the injured leg of Lynch but Becky fights back and hooks Charlotte in the dis-arm-her until officials break it up. Lynch, while on one leg stands tall over Charlotte as the show closes.
Lynch says she's in Ronda's head; she hit Lynch with the best she has and Becky's ready to fight again. She said that she's owned Charlotte for months. The fans know that Becky beat Charlotte on one leg and she'll do it again. She has nothing left to lose and the two begin to brawl.
Overall, this show had a little bit of everything. Comedy, comebacks and solid wrestling. WWE progressed several story lines before this Sunday and Fastlane looks to be a solid PPV.
Look for my Fastlane star ratings on Monday! I will be there live in Cleveland so those won't be biased at all. Here's to a great week of wrestling!