The Raw after Wrestlemania comes to us live tonight from inside the Barclay's Center in Brooklyn, NY.
Winner Take All Later Tonight
The new Universal Champion, Seth Rollins was here to kick off the Raw after 'Mania, 24 hours removed from defeating Brock Lesnar.
Rollins said he feels terrible today, like he got hit by a mac truck. He got back up after everything and despite using "questionable tactics" to gain an advantage, he didn't do anything that Lesnar wouldn't do to him.
Seth Rollins wants Lesnar to stay in Las Vegas and now, he's the reigning, defending, undisputed Universal champion.
The New Day's music hit and the new WWE Champion Kofi Kingston along with the New Day hit the ring. Both of these men, against all odds came out last night as champions.
Kofi said that when he was backstage last night watching the main event, the winner take all stipulation intrigued him. He challenges Rollins to a winner take all match tonight!
Rollins accepted.
Wow! A huge angle to set up an even bigger match later tonight! WWE is making big moves already. Winner take all later in the show!
Lars Sullivan Debuts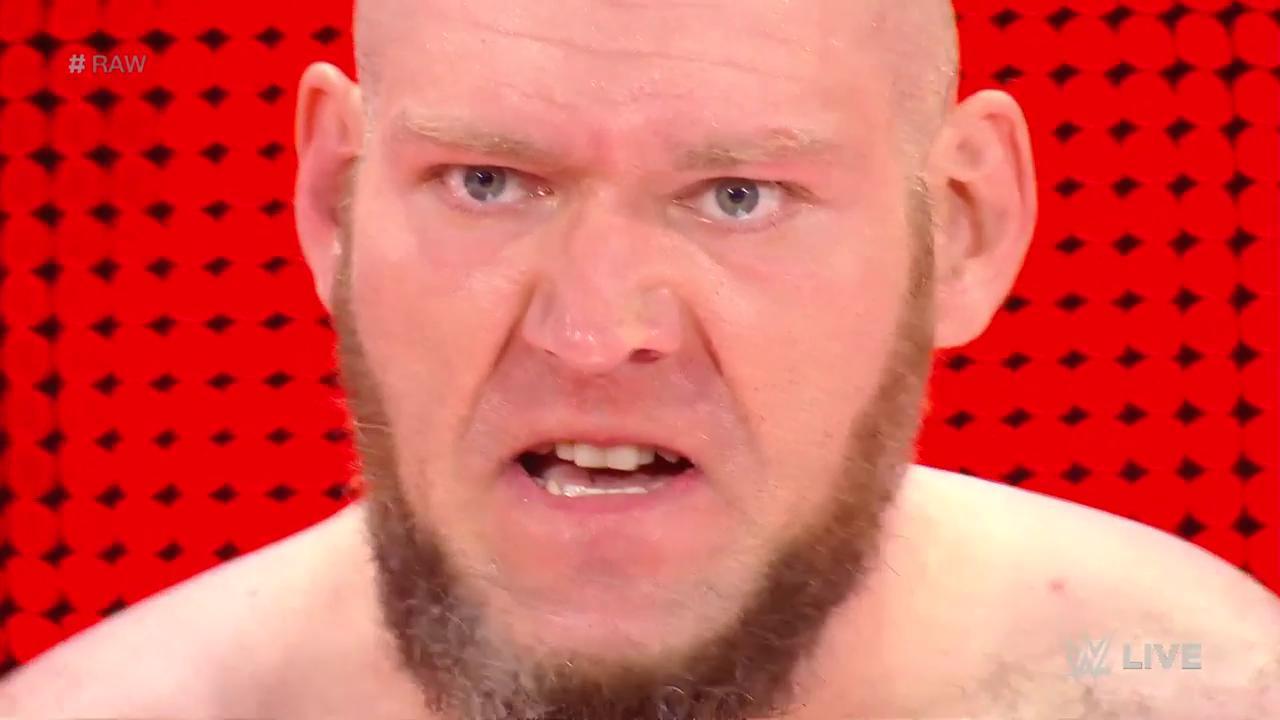 After months of speculation and rumor about Sullivan on the main roster, the freak is finally here.
Sullivan laid out Kurt Angle after Angle did the same to Baron Corbin.
It'll be interesting to see where Lars goes from here.
The Lady Stands Up to The Man
Becky Lynch, the new Raw & SmackDown Woman's champion took to the ring to kick off Raw's second hour.
At 'Mania last night, she came in with nothing and left with everything. She's not the purest of athletes but she will always find a way to win, like last night.
Lynch told Rousey that wherever she's done crying, she'll be ready to whoop her again. She said Charlotte will probably be handed the tag titles to keep her happy.
Lacey Evans came out and this time she did something! She gave Becky the Woman's Right and the two began to brawl. Lynch almost locked in the dis-arm-her but Evans escaped. Lynch stands tall.
This was great! Finally WWE does something with Evans and it's with the man! I want to see these two square off!
Dean Ambrose's Last Match in WWE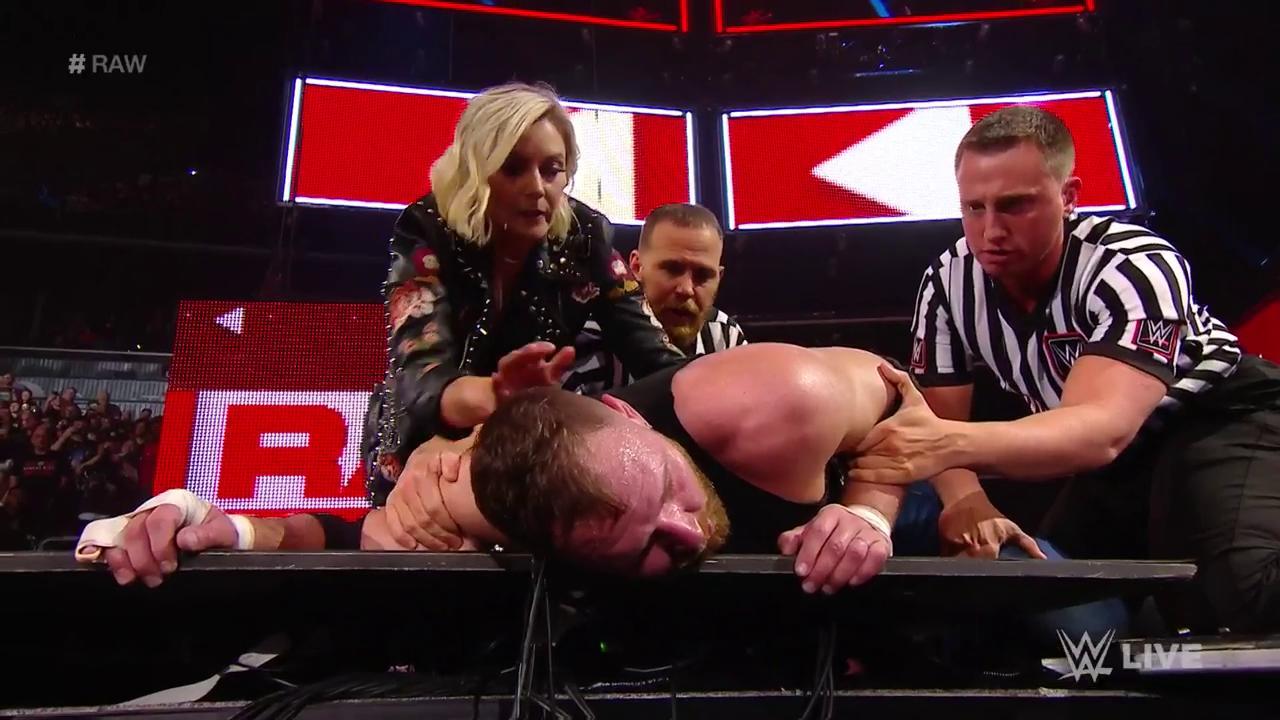 Dean Ambrose is facing Bobby Lashley in his final match in WWE.
Lashley said that he'll take care of Dean's wife, Renee Young once he's gone. This set Ambrose off and the two brawled to the top of the ramp and eventually to the announce table. Lashley threw Dean off the table and Renee came to check on her husband.
This seemed kind of flat to be Ambrose's last segment in WWE. If he is leaving, i'm looking forward to see what he does next in his career! Thank you Ambrose.
Sami Zayn Returns!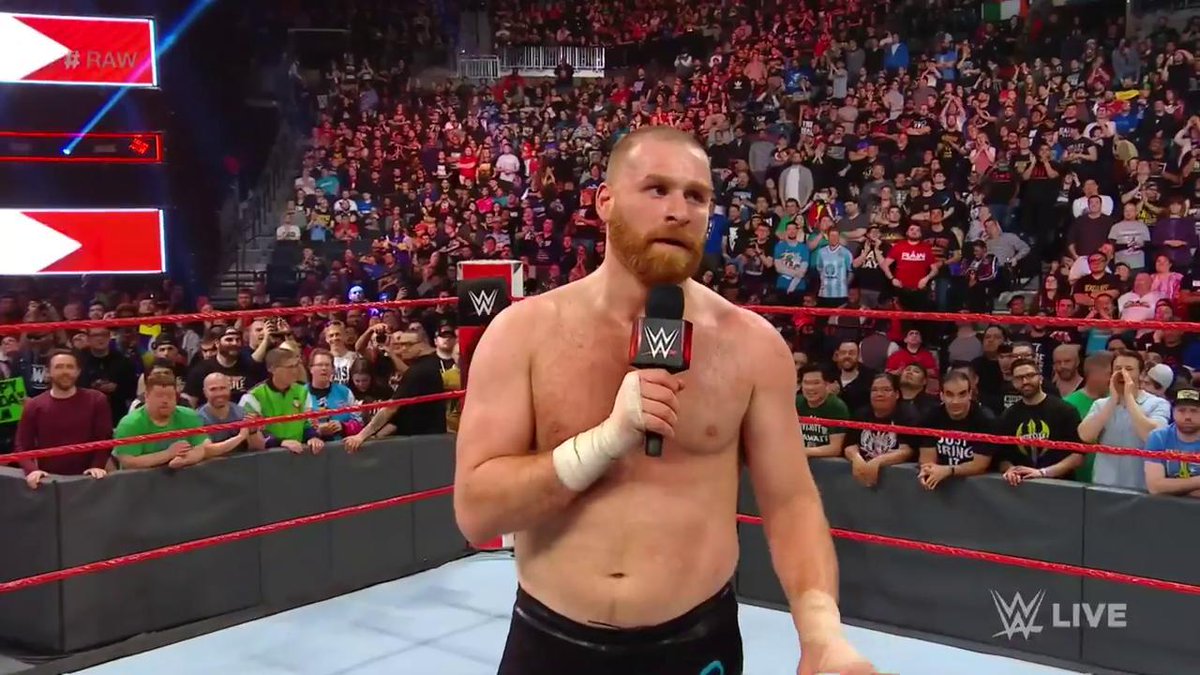 After nearly a year on the sideline recovering from double shoulder surgery, Sami Zayn is back! The crowd sang along to his theme song and so did I.
Zayn said his schedule is wide open and he wants a fight. The new Intercontinental champion, Finn Balor answered the challenge. It was announced after the match that it is now for the title!
The two had a good back and forth match. The finish came when Finn hit the coupe de grace for the win. These two had the crowd on their feet!
Sami got on the mic after the match and said that it felt like the fans genuinley missed them. He said that he didn't miss anyone at all. He called WWE a toxic environment because all the fans do is judge and try to be a critic. Zayn called them the evil overlords of WWE.
Now that he's back, he's not going to takeover the WWE, he's going to come out and hold the fans accountable every week. He'll see them in hell.
Sami Zayn was fantasatic here. His heel turn was perfectly done and i'm excited he's back!
The Undertaker Interrupts Elias
Elias is out to do is regular shtick. However, if someone interrupts him tonight, there will be hell to pay.
He bashed John Cena for interrupting him last night at Wrestlemania. Instead of singing, he decided to spit a few bars as Cena had done the night before.
The iconic gong of the Undertaker's theme song played and the Dead Man arrived to the loudest reaction of the night. Undertaker slowly made his way to ring.
Elias and Undertaker stood across the ring from one another as the crowed chanted for Taker. Elias charged but Taker hit him with the big boot and followed up with a choke slam. Undertaker picked him up and gave him the tombstone pile driver and stood tall over Elias.
Undertaker got a huge reaction and Elias was the perfect victim. While we didn't see him perform at 'Mania, this was a great segment.
Seth Rollins vs. Kofi Kingston: Winner Take All
As it was announced to start the show, newly crowned world champions, Seth Rollins and Kofi Kingston went head to head in the main event of Raw. The winner will be the new WWE & Universal champion; winner take all, if you will.
This match was back and forth the whole way. As the match went on, both men were able to pick up momentum but ultimately, it didn't matter because the Bar ran in to beat down both men.
Rollins got on the mic and challenged the Bar to a tag team match. They accepted and the crowd was not happy and they made it clear.
Rollins & Kingston won when Kofi hit the trouble in paradise followed by the curb stomp by Rollins on Cesaro.
There were a million other ways to get out of the clean finish to this match but come on. The fans in that arena have been to wrestling shows all week long, including Wrestlemania last week. There wasn't a chance the fans wouldn't start throwing beach balls around once WWE did this.
Overall, this was a good episode of Monday Night Raw. Title matches, debuts, returns and new angles were all presented tonight. There's not much more we can ask for with the Raw after WrestleMania!
Despite the dull ending to Raw, please don't fear as there's more wrestling on tomorrow. We can never get enough pro wrestling.
Here's to a great episode of SmackDown Live tomorrow night!