Monday Night Raw comes to us not so live from inside the O2 London in London, England. This is the 'go-home' episode before Money in the Bank.
Raw & SmackDown Woman's Title Contract Signing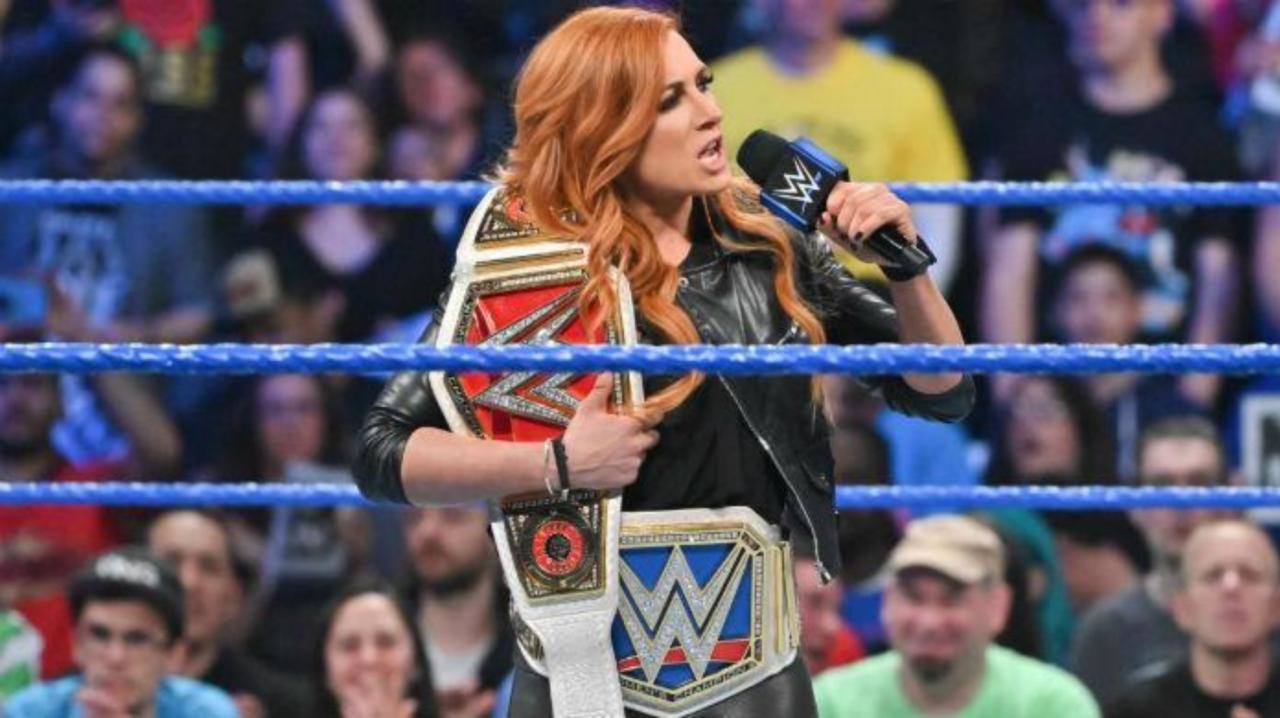 Tonight on Monday Night Raw, Becky 2 Belts comes face to face with both of her challengers at MITB, Lacey Evans, and Charlotte Flair. Flair will be challenging for the SmackDown Woman's title, while Evans is going after the Raw Woman's title.
There is no way that someone isn't going through the table they have for the signing.
As is tradition throughout WWE history, this is going to turn to a brawl, leaving one, or two women with momentum heading into MITB this Sunday.
Becky Lynch will be pulling double duty this Sunday, defending both belts in separate matches. It seems unlikely Lynch will lose either match, but both bouts have the potential to steal the show.
Roman Reigns on Miz TV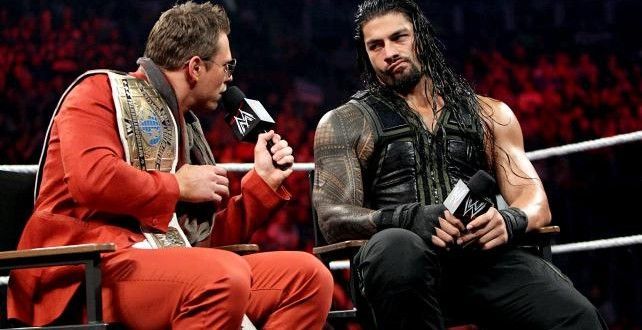 Reigns and Miz are both looking to get revenge on their opponents at MITB.
Shane McMahon has been giving both men some trouble recently. McMahon was beaten down by Miz last week on Raw and Shane has sent Elias on Roman since the brand split.
Miz is going one on one with Shane and Roman is going one on one with Elias respectively this Sunday.
Expect this match to turn into some sort of odd tag team main event for tonight. Shane will probably book Miz & Roman against Elias and someone else that isn't himself.
McMahon is in two rivalries too many right now. He's a great heel character but he doesn't need to be in two feuds while many superstars don't get their names called at all, let alone on both shows, twice a week.
Firefly Fun House
Last week, Bray Wyatt's firefly fun house vignette got incredibly darker than before. Rambling Rabbit was killed by Mercy the Buzzard and there was a class of children who had blank expressions on their faces.
WWE has struck gold with Bray's new character. One has to assume when Bray comes back, he will be darker and more evil than ever.
We can only hope it get's darker and better every week!
Money in the Bank Hype
It seems as though the MITB matches themselves are the least hype matches of the whole MITB PPV.
WWE has almost just thrown eight men and women together and said here's your match. No one qualified and no one seems excited.
Personally, I am expecting the worst from these two matches this Sunday. WWE has dropped the ball on the last two male cash-ins and the last two woman's MITB winners haven't been the best overall.
While the build for these matches have lacked, the matches themselves should be great.
Raw: Styles & Rollins Prepare For Sunday
Last week, AJ Styles 'inadvertently' hit his Phenomenal Forearm on Seth Rollins last week to cost them their tag match.
Styles has been more aggressive ever since joining Raw in the superstar shakeup. He's gotten the better of the Universal champion in recent weeks and looks to continue it tonight.
The tensions are high in the Universal title picture. Styles gets more aggressive every week but Rollins won't go down without a fight!
Monday Night Raw has been lacking since WrestleMania. This could WWE's chance to turn everything around before MITB. Or is it too late?