Zion Williamson, Forward – Duke
The day is finally here and the "Zion Era" can officially begin. This freak of nature enters a great situation after the AD trade. With a lot of quality young pieces around him, inlcuding a very generous teamate in the name of Lonzo Ball who will be feed Zion at the rim many times for the forseeable future.
  Temetrius "Ja" Morant, Guard – Murray State
Only two picks into the draft and there is already an upset, the name Temetrius. Had no clue that was his actual first name, but either way Ja with step into the spot light now that Conley has been traded as the Grizzlies build their team around him. They can only hope it works out slightly better than it did for the Conley years.
R.J. Barrett, Guard – Duke
There is only one person on the planet that seems to want to play for James Dolan and the Knicks, and that person appears to be R.J. Barrett. Barrett is a highly touted prospect that shows flashes of greatness. He wants to score, and he wants to do it often. If he can learn how to go right, and become a knock down shooter (which he was supposed to be) than the knick might have found their guy at the three.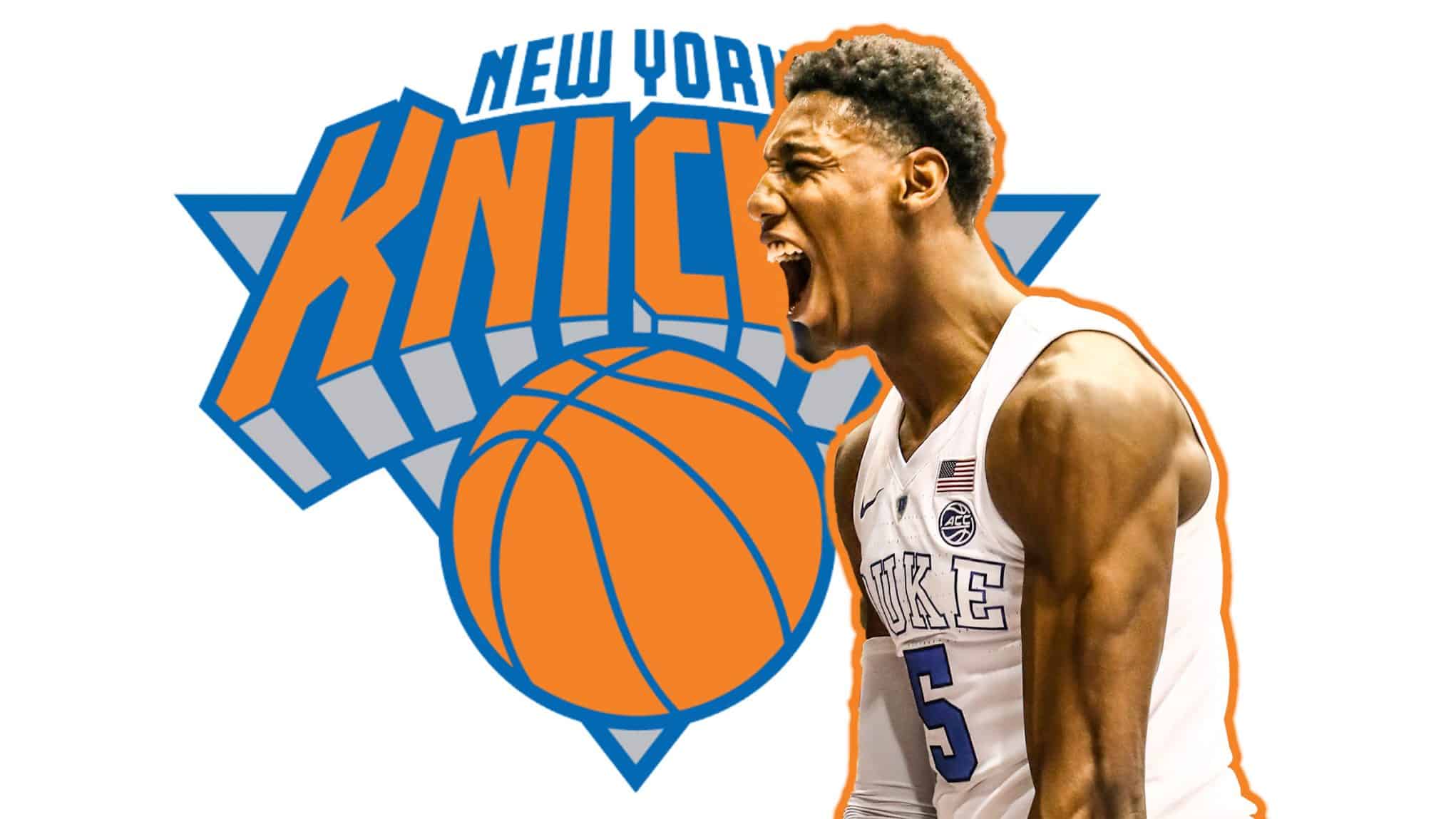 De'Andre Hunter, Forward – Virginia (Rights to Atlanta Hawks)
Hunter is one of my favorite players in the draft. It seems that the Hawks think so as well considering they traded up for this pick. Rumors going around that this is their guy and unless some other teams trade in front, I think they will get him here at four.
Jarrett Culver, Guard – Texas Tech
A lot of mock have Garland going here, but it just doesn't make sense to me with a guard like Sexton already on their team. Culver brings size and ability on both sides of the ball that could help this team tremendously. Culver did not shine in the National Championship last year, but I think he learns from that experience and only gets better throughout his NBA career.
Darius Garland, Guard – Vanderbilt
The Suns are smiling ear to ear if Garland falls into their lap at six. The only thing this team needs is a talented ball handler that also can score when he wants. Garland has a lot of Fultz feeling around him considering he got injured and missed most of his freshman year, but after what I see and hear… this guy is the real deal, and he knows it.
Coby White, Guard – North Carolina
The Bulls are a mess of a team that has a solid amount of good young players. The only problem is that there is no structure. I am a fan of Kris Dunn, but Coby White brings an explosiveness as well as a ability to score that this team could really, really use.
  Sekou Doumbouya, Forward – International (Rights to New Orleans Pelicans)
Pels trades back and takes a rising potential star. He has the size, length and ability to a great player in this league. One good thing he has going for him is how hard it is to pronounce his name. Last time I checked, Giannis is doing just fine. The Pelicans are hoping for the same outcome to pair with Zion.
  Cam Reddish, Guard – Duke
Bradley Beal is in many trade talks which makes me think he is shortly on his way out of Washington. Reddish is a guy that has a promising jump shot that if becomes more consitent, can become lethal in the NBA. I feel like Reddish did not get to show his true potential behind Zion & Barrett, the Wizards are hoping to see all that Reddish has to offer which is why they take him at eight.
  Jaxson Hayes, Center – Texas
Atlanta goes up and gets Hunter at four, and now their big guy at 10. Hayes is a very raw talent that has shown lots of potential. Young, Huerter, Hunter, Collins, and Hayes will be a strong young core and a team to watch in years to come. If they grab a couple of vets to play with these young guys, watch out.
  Nassir Little, Forward – North Carolina
Little defines raw talent due to his physical features along with athletic ability. Personally I thought he should have stayed and got a better understanding of the game, but money does talk and the Wolves take him here with the rumors going around that Wiggins is on the trade block.
  P.J. Washington, Forward – Kentucky
The Hornets could go a couple different directions here at twelve. I could see them trading this pick up to grab a guard like Garland, or trading back to acquire more picks in this top heavy draft. If they stay here, I think a solid experinced player like Washington goes to a team that could use a little help in their front court.
  Tyler Herro, Guard – Kentucky
Tyler Herro is one of the more polarizing players in this draft to me. He has shown he can shoot at any moment as well as move all over the floor. He has decent length for a guard and fits Spoelstra's "drive & kick" style of play. This might be a little high for Herro, but if this is Pat Riley's guy, he will take him.
Rui Hachimura, Forward – Gonzaga
Goodbye Al Horford, hello Al Horford 2.0. Rui is an experienced college basketball player which is hard to find these days. He is a patient/smart basketball player that can shoot if he needs to. He was well coached by a great coach in Mark Few which is why Stevens, Ainge, and the Celtics like him at fourteen.
As much as I wold love to give you a mock of the rest of the draft, I do not want to waste your time. I can barely pronounce half of their last names, and to be honest the talent just isn't there. Either way, happy draft day and good luck to all of the players that get drafted, and especially the ones that do not. Today is the day where dreams become reality.
Hit me up on twitter if you think I am an idiot/ this NBA mock draft sucks. Or just tell me how great I am, that works too. @BellyUpReilly