Live look at most people reading this blog…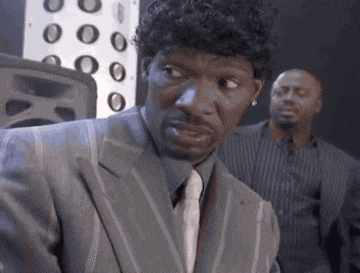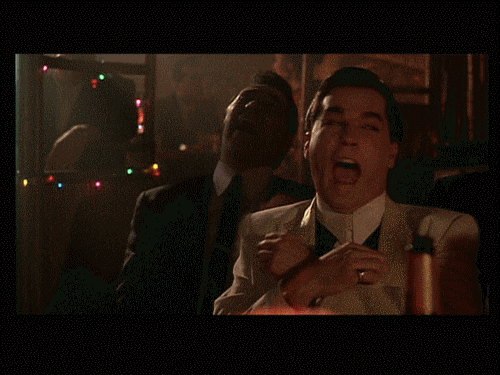 Yep, I saying it. I'm saying that I'm all for believing that DeVante Parker has arrived and will be a big time player for the Dolphins this year. Sure, it's only a few days into mini-camp, which typically doesn't mean a thing, but I so desperately want to be right about this and for DeVante Parker to finally live up to the 14th overall pick that he was in 2015 and all the hype that came with that. No, I haven't taken crazy pills, I really do believe that with the stench of Gase out the area, that DeVante Parker can actually become that #1, big play making.
Maybe it's me just being completely naive, or that I might be a guy who's into setting myself up for yet again another Parker let down, but I just feel that Chad O'Shea and his smart Patriot brain isn't going to squander the talents that Parker has flashed every once in a while. I simply can't believe that O'Shea is as clueless at utilizing players' skills like past Dolphin's coordinators and coaches. Perhaps, I'm way off on that, but I don't think I will be.
Parker is one of the biggest sore spots for most Dolphin's fans, with good reason. Whether it's been constantly nursing an injury thus making him never 100%, or just becoming absolutely invincible on Sundays, to telling the public that he has to learn how not to eat bad food, there's no short of anguish Parker has caused by not producing like a guy who's as big and as fast as him should be producing. This will be year #5 of me thinking that Parker will be a breakout guy for not just the Dolphins but for the entire league. Two years ago, I was all in on DeVante taking over the league. I drafted him very high in fantasy telling everyone how much he was going to flex on the league and I really figured that Cutler would be targeting him all the time. That it was going to be easy for him. Instead, the opposite happened.
I also understand that this isn't the first time Parker has done well in mini camp. Go ahead and Google DeVante Parker's name and you'll find many articles written over the years saying that Parker is learning how to be a pro, or that Parker is tearing it up, on the practice field. I get all that. I really do. I get that there's no reason to buy into any hype myself or anyone else on Twitter is saying about Parker.
Again, I fully understand that we're only in the first week of June and that the big time camp doesn't start until July, but I'm fully allowing myself to walk right into the pile leaves that is DeVante Parker. The smart money is that I'm going to fall into a Mortal Kombat like pit, but I just got this feeling that this time I'll be firmly on solid ground. What I probably need is a really smart lady, like Mike McD's girl in Rounders, to show up and tell me to release what's probably a shitty hand and get rid of the idea that Parker will be a force in the NFL. But with Parker, I just can't help myself.
BTW-Bring on how much of a moron I am for believing in Parker. Since I wrote this blog, I automatically am here for that as well.
Oh and make sure you buy a shirt at this link
https://bellyupsports.com/2019/05/the-rosen-one-will-be-the-shirt-of-the-summer/
Or this one
Follow me @2ndSatSports