The past decade has not been ideal for Cincinnati Reds fans, or Cincinnati sports fans as a whole at that. However, with the big moves coming from the Reds front office this offseason, things are shaping up to be very promising for this potentially dominant squad.

Travis Jankowski – 1 year, $1.05 million
The Reds began this successful offseason with a move that acquired outfielder Travis Jankowski from the San Diego Padres. Janikowski had a very solid year in 2018 for the Padres, batting .259 over the course of 117 games with 24 stolen bases. Jankowski suffered a wrist injury at the beginning of the 2019 season, however, so he did not see the field as much as he could have. Upon his return to AAA in the Padres organization, he hit .313 with 12 RBIs in 39 games. The Reds currently have a great outfield core behind the young Nick Senzel, Aristides Aquino, and Jesse Winker. With that said, Jankowski is looking to start the season off as a viable option off the bench. This is a small pickup as a whole, but it went to prove that the Reds were ready to start making changes.
Freddy Galvis – 1 year, $5.5 million
The following day, November 1st, the Reds re-signed infielder Freddy Galvis to a one year $5.5 million option. Galvis was picked up by the club during the season last year and proved to be a very reliable infielder both offensively and defensively. Galvis collected a batting average of .260 over the course of 147 games last season. As it stands now, Galvis is looking to be the Reds starting shortstop this upcoming season. Looking at realistic free agents for the ball club, Galvis seems to be the best option for them at the shortstop position, without trading any current talent away. This also takes into account that Jose Peraza is no longer with the team.

Mike Moustakas – 4 years, $64 million
The Reds have made one big move this offseason that drew the eyes of the whole league. The pickup of infielder Mike Moustakas from free agency. The 31 year-old signed a 4 year, $64 million deal. This is a huge win for both Moustakas and the Reds. Moustakas has a career batting average of .252 since he entered the league in 2011. He has hit an impressive 101 homers over the course of the last three seasons. Plus with the hitter-friendly aspect of Great American Ballpark, he doesn't seem to show any signs of slowing down. Moustakas is looking to start at second base this season for the Reds. Although being listed as a third baseman, he would have to win the spot from Eugenio Suarez. Suarez launched 49 homers in a great season last year. With that said, he seems to be a lock at third base.

Wade Miley – 2 years, $15 million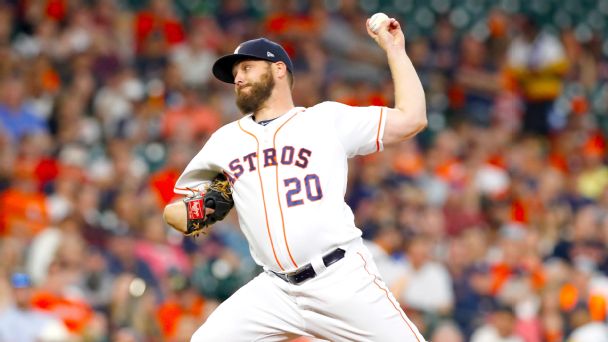 The Reds also made a huge add to their pitching rotation. That was the signing of Wade Miley to a two year $15 million deal. The 33-year-old lefty has played for five ball clubs since the start of the 2015 season. These include Boston, Seattle, Baltimore, Milwaukee, and Houston. However, he is coming off of his best season yet, where he played with Houston. He collected a 14-6 record over the course of 33 games as he earned a 3.98 ERA and 140 strikeouts in 167.1 innings pitched. Miley is very likely to be the Reds fourth starting pitcher in the rotation. He will start the year behind Castillo, Bauer, and Gray.

Shogo Akiyama – Potentially 3 years
It is also looking as if the Reds are in the process of signing outfielder Shogo Akiyama out of Japan to a 3-year deal. Akiyama would add great depth to the already electric outfield, and will more than likely see the field quite frequently. He has played nine seasons in Japan and has accumulated a .301 career batting average, 116 home runs, 513 RBIs, and 112 stolen bases. However, the deal has not yet been made official by the Reds organization.

With these additions, the Reds starting lineup/starting pitching rotation could look something like this:

Starting Lineup:
CF – Nick Senzel (.256)
1B – Joey Votto (.261)
2B – Mike Moustakas (.254)
3B – Eugenio Suarez (.271)
RF – Aristides Aquino (.259)
LF – Jesse Winker (.269)
SS – Freddy Galvis (.234)
Pitcher Spot
C – Tucker Barnhart/Curt Casali (.231/.251)
Pitching Rotation:
Luis Castillo (3.40 in 32 games)
Trevor Bauer (6.39 in 10 games)
Sonny Gray (2.87 in 31 games
Wade Miley (3.98 in 33 games)
Tyler Mahle/Anthony DeSclafani (5.14 in 25/3.89 in 31)
Francisco Lindor???
This could already be a scary group of ballplayers for the NL Central, and with the additions of a very solid relief pitching arm, Cincinnati could make a run for the Central title. Additionally, there has been talk circulating about the Reds potentially being able to land superstar Francisco Lindor. Granted, to get talent like that the Reds are going to have to give some talent up themselves. With that, talk has been circling around about up-and-comer Nick Senzel being on the market in an attempt to get Lindor from the Indians. This would take some depth away from the outfield but add a tremendous amount of talent to an already special infield. Imagine an infield of Joey Votto, Mike Moustakas, Eugenio Suarez, and Francisco Lindor, with a promising Freddy Galvis coming off the bench and being able to fill any position in the infield.

We will see if the Reds are able to land a monumental deal like this, but even if they don't, they have already proven that they are not afraid to make moves to better this ball club, and that is what I like to see.
Follow me on Twitter @brennanmeyers and check out other MLB articles by the Belly Up Sports team.