I know, I know, we're trying to enjoy this Super Bowl weekend and here we are talking about Tom Brady, who finally isn't in the Super Bowl. I tried to hold off on the Brady and the Dolphins conversation for as long as I could, but since I actually am in a Boston hotel at the moment, I feel now is the time to discuss the seemingly growing Patriot elephant in the room. That, and there was a report yesterday by Tony Pauline of Pro Football Network that there is a fair amount of talk of Tom Brady not just being the future QB for the Dolphins, but the owner as well.
Have you heard anything regarding where Tom Brady may end up? There has been lots of speculation about the Miami Dolphins and the Los Angeles Chargers.

The two teams mentioned throughout Senior Bowl week were the Miami Dolphins and Las Vegas Raiders. Miami seems to be the team continually in the conversation and I can tell you this:

1) Word is that Tom Brady's wife prefers Miami.

2) The rumor for months now is Brady will ultimately buy an ownership interest in the Miami Dolphins. If it happens, it won't be for a few years, but the rumblings over Brady taking an ownership position in the franchise have been getting louder.
I get that we're probably a bit tired of seeing Brady's name, likeness, cryptic picture all over the place, but when the greatest QB of all time is connected with your team, it needs to be discussed. We all saw that picture of Brady either walking in or away from Gillette Stadium and what it could mean. Adam Schefter assured us that it means nothing, but I really don't think Schefter knows either.
Not since the Zupruder film have we analyzed a picture the way the masses trying to determine which direction Brady is headed. Full disclosure: this probably doesn't mean a thing and Brady enjoys being the puppet master. Can't say I blame him. I wish I had my hands on the controls, but alas I'm just a blogger for an up and coming sports' website.
But the question is out there and that is are the Miami Dolphins open to Tom Brady being their quarterback? Yesterday, Ryan Fitzpatrick decreed that he is coming back to the Dolphins next year.
I was en route to Boston when I heard this and even though I figured this would be the case, I still let out a Flair like WHOO! Fitzmagic had a wonderful season and with another year for many on the squad, with Fitz there, the Dolphins have a shot of battling for a playoff spot. I can smell In the Hunt land come week 14. Plus, it seems Fitz is down for helping whoever is in the QB room(Tua).
But, the question remains, are the Miami Dolphins open to Tom Brady being their QB next year?
That seems pretty definitive that Brady to the Dolphins isn't likely. I understand that things can change and that people lie all the time, but, to me, it doesn't make any sense for the 6 time Super Bowl champion to end his career on a team that went to the playoffs once last decade who also has a lengthy history of being a clown organization. Even though Flores, a New England guy, is there doesn't change the fact that the Dolphins are typically a dumpster fire. I agree that things seem to be on the rise, though changing out nearly all the coordinators is a bizarre move no matter which way you look at it.
Brady going to any other team never has made any sense to me. Yeah, he's having one of those teenager fits where he's mad at his dad so he wants to go out and show him he can do whatever he wants but ultimately will find that life away from pops is not as fun as living under his strict ass rules. To me, I've thought of it as if you're Brady, who knows nothing but doing things the hard way, which is the Patriot way, how can you go to any other organization?
No other team does it like the Patriots and we all know it. It's one of their secret sauces as to why they've been dominant. It's been often imitated, but never even close to being replicated. I can't imagine Brady stretching before practice in Las Vegas, Los Angeles, Tennessee or Miami and seeing guys allowed to not be as focused as they were in Foxboro. I would imagine that would drive him nuts. The standard that has been created with Belichick is high and difficult to achieve but it works. Tom knows this and it's that reason that I don't think he'll be leaving New England.
I do however think it's possible that one day in the future Tom Brady may have part ownership of an NFL team. Will it be Miami? I have no idea. But, I wouldn't be surprised if it was Miami.
This won't get put to bed for at least another month. You'll hear all types of rumors such as Brady's kids are registering in schools all throughout the country. That Brady and Gisele are buying houses in every state and that Brady was seen at insert whatever basketball teams' game. These Brady and the Dolphins rumors won't stop until he tells everyone that he and Bill have made up and are looking forward to next season. A season where they probably are in the AFC title game. As for myself and the rest of the Miami faithful, our time will come. It just won't be with TB12 under center. It will be with someone a little bit younger.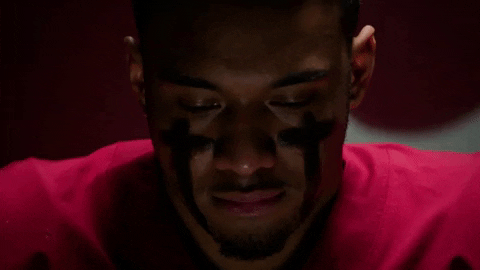 By the Way- If you could, try and refrain from being outraged by the picture of Brady in the Dolphins uniform. I only ask because it's a fake picture and you shouldn't get upset about stuff like that. Some free advice on a wonderful Saturday morning.