NBA All-Star Success in 2020! I was on the edge of my seat! During an NBA All-Star game!
And it's about freaking time!
Finally, an NBA All-Star game with a little compete in it. It's been sooooo long. How refreshing to not have an insane 178-164 final score like last year. Guys arguing foul calls. Actual defence played!? Kyle Lowry taking not one, not two, but three charges. (You know he took three. Just cause they didn't call that first one doesn't mean it didn't happen. Don't at me.)
Of late, the "tweaks" that have been suggested by the NBA have been dubious at best. A mid-season tournament? Play-in games for playoff spots? These ideas caused a fellow hoops writer to ask, very seriously, "Has Adam Silver Lost His Mind?"
Less Complicated than Advertised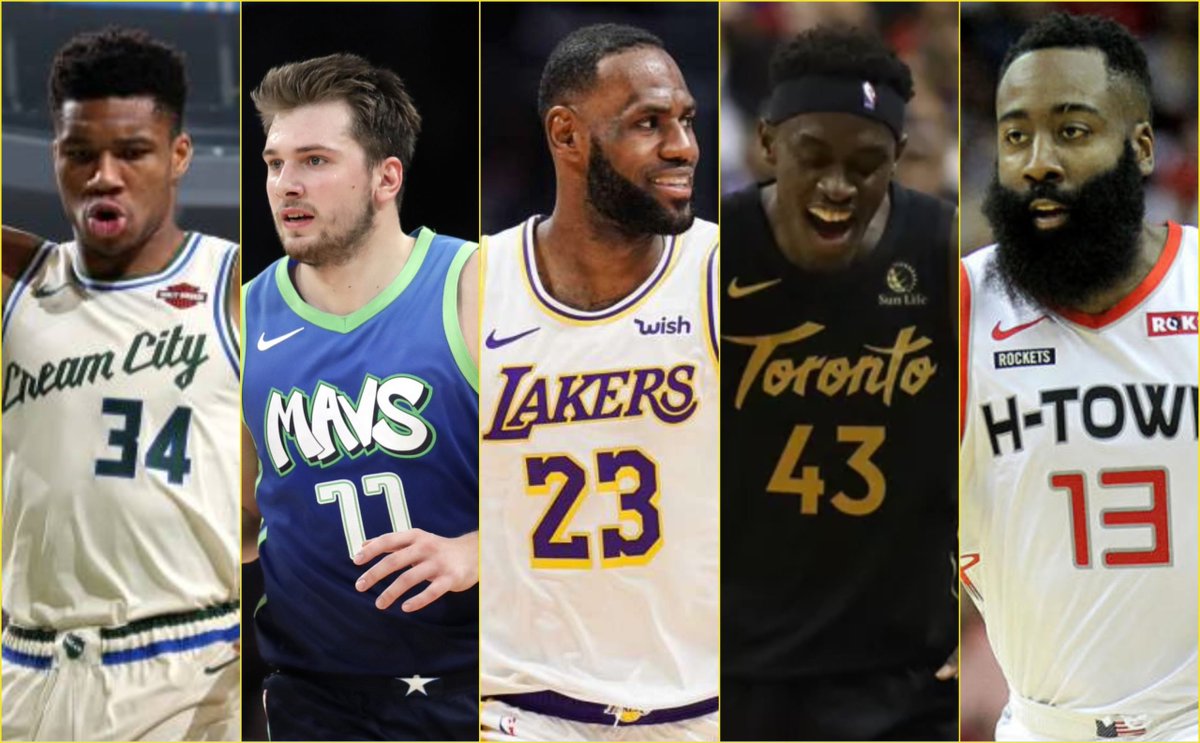 The new format of the All-Star game was another of the ideas that left me wondering, "Is this another nothing idea?" But as I thought about it leading up to the game, realized that maybe the wordiness of the too-long breakdown of the explanation of what they were going to do by having a winner in each of the first three quarters and then adding up all the points for the fourth quarter and adding 24 to the highest score, of course picking 24 in honour of the late great Kobe Bryant, but anyway, yeah, adding 24 to the highest score and making that the target score for the game…
See what I mean? It could have been explained in four sentences.
The winner of each of the first three quarters gets $100 thousand for their charity. If a quarter ends in a tie, the money carries over to the next quarter.
In the fourth quarter, 24 points will be added to the highest score from the first three quarters to create a target score. The first team to reach the target score wins.
A Novel Idea
Over-complicated verbiage aside, I have to say, this new format is a resounding success. And here's the takeaway from that. We learned during the broadcast that the idea for the new format came from Chris Paul.
Interesting?
A basketball game needs to be tweaked and a successful tweak came from a basketball player?
By George! We might be on to something here. Why didn't we see it sooner?
Of course the proposed changes sound crazy! All respect to Adam Silver, but he's not a baller. It's like every job I've ever worked for a corporate entity. Changes get made in boardrooms by people so far removed from the actual job they couldn't see it with a telescope. And they never know the havoc they wreak for us poor working stiffs at the bottom.
Silver and the majority of the NBA Board of Governors don't know the first things about what it is to play an 82-game NBA season. They don't know why the idea of an in-season tournament would be immediately rejected by players. There's no way they can.
They.
*clap*
Don't.
*clap*
Do.
*clap*
The.
*clap*
Job.
*clap*
NBA All-Star Success Takeaway
I'm happy that the NBA All-Star game was good. And I'm confident that they'll take this format and run with it. I'm sure there are some things they can tinker with and improve for next year. I'm honestly still too pumped up from the end of that game to come up with anything at the moment.
No, wait. I've got something. Chaka Kahn singing the anthem following Fergie's infamous performance form last year (although I honestly didn't hate Fergie's anthem as much as the rest of the world apparently did.) Can we just… like… I dunno… have good performances for the anthem at these things. Is that too much to ask? (Also, please fix the dang dunk contest!)
But what the NBA really needs to take away from this NBA All-Star Success story is that when they're looking to address the issues that need addressing, maybe have a conversation with some players.
Just sayin'.
Follow me on Twitter @auxiliarythings and check out other NBA articles by the Belly Up Hoops team.