Ho hum, the Dolphins are really doing a solid job of putting a smart amount of money into their trenches. They'll probably just relax for the evening, get some final supplies (like booze) before Martial Law sets in and just call it an evening.
Source: The #Dolphins are getting #Cowboys FA CB Byron Jones. A massive deal for the now highest-paid corner.

— Ian Rapoport (@RapSheet) March 16, 2020
Live look at every Dolphin's fan right now…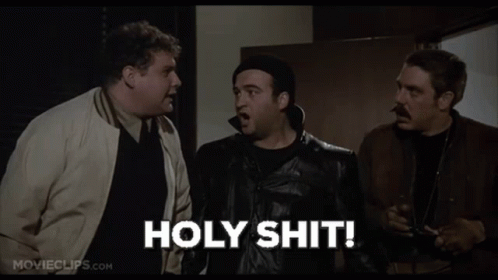 There were reports earlier today that the Dolphins were one of a handful of teams that were interested in Byron Jones. But, I don't think many had Jones as being a guy the Dolphins seriously went after. The main reason for this line of thinking was that the Dolphins, who seem like a team who's trying to be a bit smarter with their money, weren't going to simply throw money around just because they can. You know, like they used too. Also, the fact that they already have the most expensive corner of all time currently on the team really made the idea of Byron Jones landing in Miami merely a fantasy.
But then there was Xavien Howard putting up some shade on his Instagram where he removed all connections with the Dolphins. After this, folks started thinking something was amiss with the Dolphins and Howard. Howard is a guy who's had to deal with getting charged with domestic battery immediately following the Dolphin's victory over the Patriots. Those charges have been dropped but we've been waiting. It appears that we'll have to wait longer to see if Flores and his discipline policy still suspend Howard for even being charged.
The bigger question is whether or not the Dolphins are looking to move Howard. They have Jones now who is only 27 years old. They don't necessarily need Howard. I'm sure they're listening to all offers coming their way for the former richest CB in NFL history.
But what if the Brian Flores is a maniacal genius and is planning to go with both Howard and Jones? What if he's planning on having the most feared secondary in all of professional football? Wouldn't that be awesome to see? Seeing opposing quarterbacks s pick a hand as if they were squaring off against RVD, as to which cornerback they would be throwing towards would be extremely fun to watch.
I was all for the Dolphins playing it safe with this free agency. But, since they decided to throw the safe plan out the window, I have no choice but to jump on the train. I'm not ruling anything out going forward with this outfit. It's not even 8:30 yet. At this rate, the Dolphin's whole roster could be flipped upside down. Welcome, Byron.
Here are the obligatory Byron Jones highlights;
By the way, Byron Jones casually did this once upon a time. Just breaking world records, no big deal
.@Byron31Jump's 12'3″ broad jump was one large step for a cornerback, one giant leap for mankind.
Not only did he beat the NFL Combine record, he also broke a 46-year-old world record.@dallascowboys #NFLCombine pic.twitter.com/nWKViV32cg

— NFL Films (@NFLFilms) February 26, 2018
Follow me on Twitter @2ndSatSports and check out other great NFL articles by the Belly Up Sports team.