The Dragons fall and their season now looks like this;
This Dragon's has taken a turn I hoped would not happen. It took the turn of another franchise I begrudgingly follow. A team that has been a part of my life for 28 years of my life. That team is the Miami Dolphins. The Dolphins are one of the most frustrating teams in the history of sports and the Seattle Dragons are heading in that direction. I tried to have fun with the Dragons and point out things I thought were simply funny to me. But, like an undercover agent who got to close and deep into who they were working, I find myself too deep with the Dragons.
Perhaps, this is a good thing. It shows that I can learn to love other teams that aren't the Dolphins. It wasn't my plan to fall for the Dragons, but there I was yelling at a TV in a hotel bar while I ate an average burnt ends sandwich. I was emotionally invested and I was letting everyone know it. I couldn't sit back and say nothing as OUR Dragons stunk up the joint the whole first half.
Did me calling out the ineptitude of the Dragon's offense inspire them to make a game of it in the second half? Well, I can't say it didn't. What could be said, and I have a feeling most will go with this, is that the reason the Dragons had more pep in their step was that Thomas Anderson BJ Daniels was inserted into the game to begin the third quarter. Here's what else I saw.
The Seattle Dragons are especially not road-tested, mother approved. Losing to the Battlehawks of St. Louis put the Dragons at 0-2 away from the Link. You could say that the Dragons don't know how to win a road game because they never have done it before. You'd be right.
Excellent work by the defense to force a three and out their first time out. Just field the punt and we'll have good field position. The thing about that is here's what it looked like when Austin Proehl fielded the punt.
Proehl is doing an excellent job being that Welker, Amendola, Curtis, Edelman guy where when he gets the ball there's a 65% chance that he's going to have his spine broken. Also, I sense them with all those guys. Probably nothing.
The Dragons got the ball with great field position on their first possession and Brandon Silvers went ahead and vomited all over himself, clearly cementing that he is not the guy for the Dragons. I can't find a clip of the play on Twitter, but you know the one I'm talking about. It was third down and Silvers could have easily run for the first down and more. Okay, he didn't do that. That's fine because he saw a wide-open receiver down the field. All he had to do was to lay it into him. Not the simplest throw of all time but one a pro QB needs to be able to make. What does Silvers do? He air-mails it into the 5th row. The Dragons punt and it was right then that Neo BJ Daniels should have been put into the lineup.
The Brandon Silvers era should be over. Let it be written, I have nothing against Brandon Silvers. There have been times he looked like a real dude out there. But, there have been far too many times where he has looked like a backup in the California Penal League. There was a graphic that showed that the Dragons only had 35 yards in the first half. Obviously, that's not all on Silvers, but a lot of it is. I don't think his career is over by any means. I fully believe, more coaching and film break down can make Brandon Silvers into a starting QB, again. But for right now, he has to take a Jackie Moon approach and take a backseat.
Even though Anthony Johnson was repping one of the greatest defensive players of all time, the Seattle Dragon's defense still ran into a laundry list of problems.
St Louis's QB, Jordan Ta'amu, predictably gave the Dragon's defense issues all day. His running ability was showcased often as he ran seven times for 84 yards. He also threw for 264 yards and one TD. He was efficient all day and was only sacked once. It seemed that whenever Ta'amu wanted to hit a 7-yard dig route, he could have. It was frustrating watching that over and over again. Ta'amu will be in the other professional league next season. Mark it down.
The Dragon's defense has unfairly been leaned on this season to make scoring plays. Hopefully, now that offense has changed, that won't be the case.
Jeremy Clark, in particular, has been ballin out for the Dragons. He made a sweet deflection on a deep ball in the first quarter. He's the captain of the secondary and, for me, one of the leaders of the squad.
I'd wear one of these Seattle Dragons bomber jackets. Goes without saying, but they're straight fire.
Here's the whole first scoring drive by the Battlehawks. It's all pretty disturbing but I want you to really watch the two-point conversion. This is so Miami Dolphins that it hurts. Ta'amu gets completely crushed but is still able to throw a punt to a wide-open receiver in the endzone. How does this happen? The play is starting from the five yard-line, how can he be alone in the back of the end-zone? Infuriating.
I have no idea how you can watch the Coach K, five times, commercial and not immediately think of this man.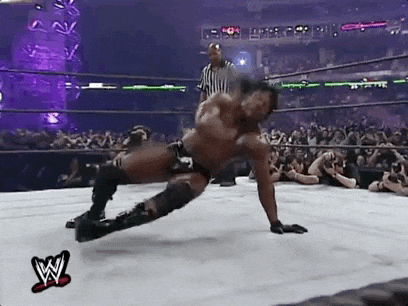 If you need any more reason, to send Silvers to the bench, then him nearly getting picked off trying to do the Brady spike the ball into the ground on a busted screen pass is all you need. It's time.
Santos Ramirez really needed to pick off that wounded duck that Ta'amu threw. The offense was terrible and that INT was sitting on a Silvers platter. It needed to happen. It didn't and I didn't like that it didn't happen.
Naturally, the Battlehawks score on a bobbled pitch because why the fuck not? Infuriating.
Enter BJ Daniels. BJ Daniels is in and his first drive ended being this.
But, it didn't take long before BJ Daniels understood who he truly is.
BJ Daniels is what the Seattle Dragons need and they need it in the worst way. Yes, he ended up throwing an INT that sealed the game for St. Louis. But check this stat out…
That's a big deal, he leads the squad to their only TD drives of the game. You'd have to be blind to not see that the team responded more positively to Daniels. With Daniels in there, now the RPO they've been running for weeks has more meaning.
Glad to see that the referees still don't know all the rules when it comes to kicking off and punts. Neither do I, but I'm not a referee.
I have no idea why coach Zorn went for a three-point-conversion down four points. Did he forget the score? I don't know.
The Dragons fell but the important thing is that the season, which is near dead, has found some life. That life comes in the form the One, BJ Daniels. He ran for 84 yards and passed for 100 on only five completions. The new dynamic of the QB run game will be exciting and fruitful for the Dragons going forward.
Seattle is on the road again next week as they travel to Houston. Next marks the halfway point of the season. There is no more room for error if the Dragons are serious about getting into the postseason. Fortunately, the Dragons have something to build on because the man leading the offense is now at this level.
The next step is to get to this level…