Cam Newton knows he has to overcome his problems whether he believes he has them or not. A lot of fans want to see him fail at his dream of becoming a superstar again. He has to know this. Newton has faced people not believing in him for a long time. I think he has given them every reason to. I've always felt he has always wanted to be "the man" and he thought he had that in Carolina. However, the Panthers rocked him by letting him become an unrestricted free agent.
He Didn't Overcome His Problems at University of Florida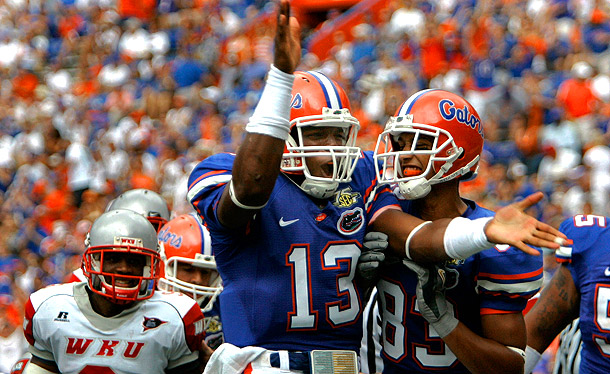 Cam Newton committed to the University of Florida in early 2007. He quickly beat out John Brantley for the backup position. Due to a blowout in the first game of his freshmen year, he got in the game. However, he hurt his ankle in that game. They decided that he shouldn't take a medical redshirt for the remainder of the season. This would give him another season without Tim Tebow there.
On November 21, 2007 Cam Newton is arrested on felony charges of burglary, larceny and obstruction of justice after purchasing stolen property. When the stolen property was found in his possession, he was suspended from the football team. Quickly in December of 2007, he decided to withdraw from the University of Florida. In 2010 ESPN reported: "Cam Newton was facing possible expulsion from the University of Florida for academic cheating when he transferred to junior college in the spring of 2009."
I thought he was extremely talented, but was definitely immature. Obviously, Coach Urban Meyer just saw the talent, but not the coming issues.
Did He Have Problems at Blinn College?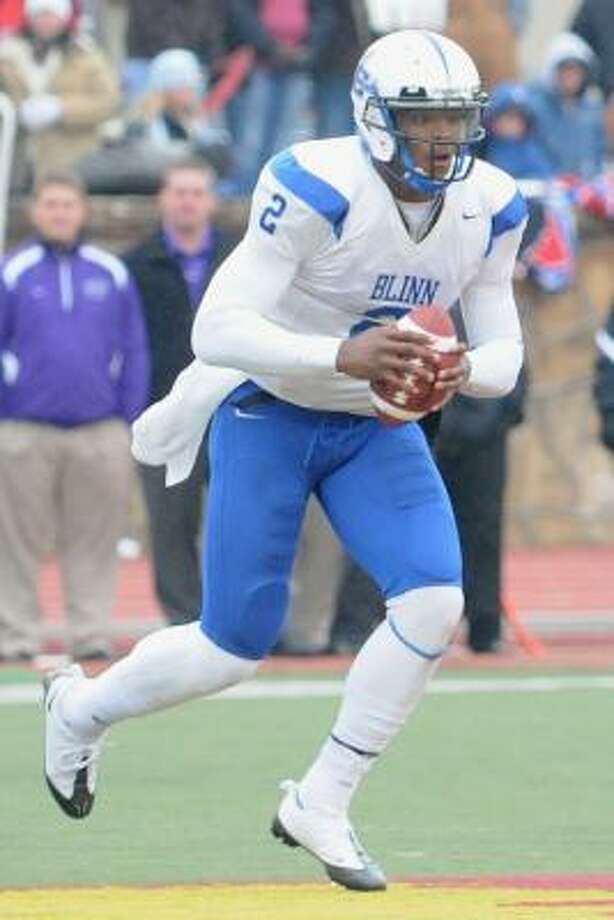 Newton threw for 2,833 yards with 22 touchdowns and ran for 655 yards at Blinn and was not named first or even second team All-American. He won a National JUCO Championship. In three semesters at Blinn, he received his associates degree and transferred to Auburn University.
Seriously I believed maybe Blinn College had changed him and made him grow up until ESPN hit the air. ESPN.com reported "last week that a man claiming to represent Cam Newton during the quarterback's recruitment out of Blinn College last year allegedly sought payments in the range of $200,000 to secure Newton's signature on a national letter of intent."
Newton Didn't Overcome His Problems at Auburn University
Cam Newton was finally back at a Division I school, but could keep on the straight and narrow? ESPN stated, "Newton led the Tigers to their first national title since 1957 in his lone season at the Southeastern Conference school." However, he was ruled in ineligible for one day then reinstated after the NCAA determined Newton had no knowledge of his father breaking rules. Cam Newton ended up playing in and winning the National Championship and the Heisman Trophy.
Bleacher Report stated in 2010, "So by the official definition of the rule and the facts that we know about the case, Cam Newton has broken the rules and was ineligible to play in the SEC Championship game against the University of South Carolina, and remains ineligible to play in the BCS Championship Game." By this statement, Newton wouldn't have had the chance to redeem himself. What would have happened then? Would he have been out of chances?
Did He Overcome His Problems with the Carolina Panthers?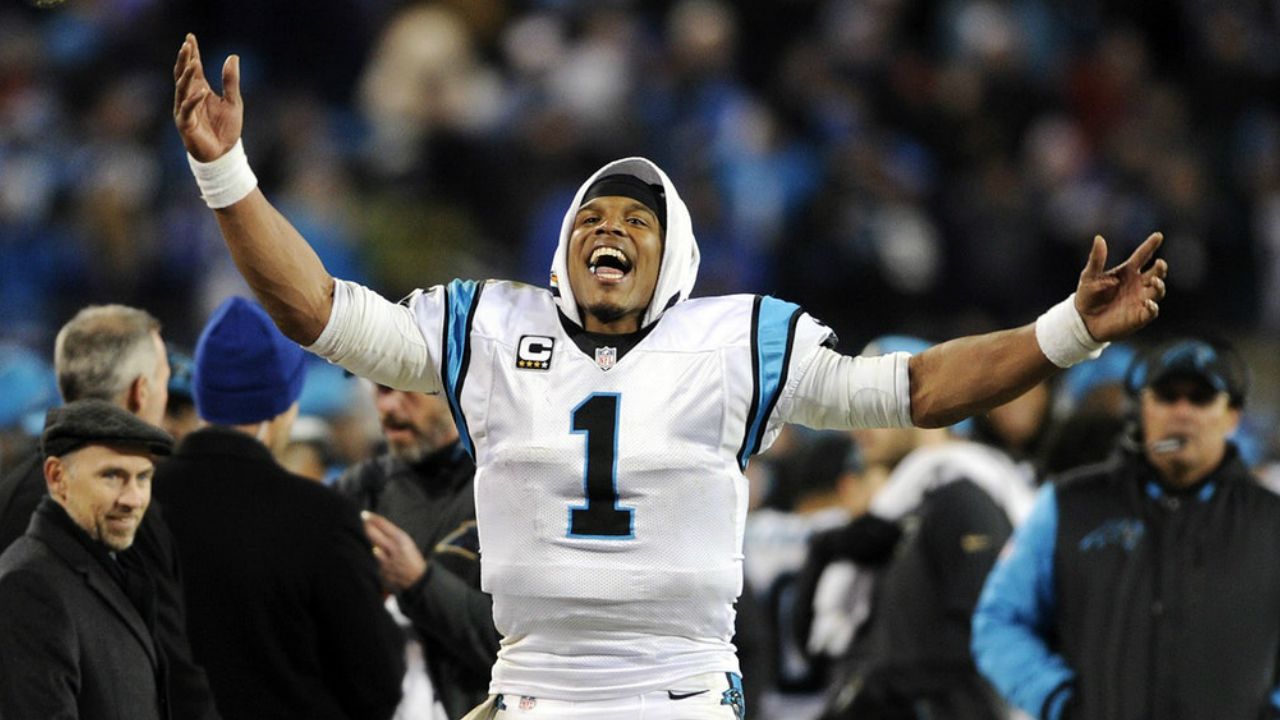 Being picked overall number one in the NFL Draft in 2011 was an accomplishment for Cam Newton. He wasn't the only reason Carolina lost to the Denver Broncos by a score of 24-10 in the Super Bowl in 2015. I was ready to say he had finally grown up and became a leader to his team by getting them to the Super Bowl. Then a NFL.com article said that "They'll (fans) point to all the celebratory antics that became his trademarks — the dabbing, the dancing, the fake jump shots after touchdowns — and use them as proof of what they see as a superficial nature."
Then in 2017 an NFL.com article stated, "Carolina Panthers quarterback Cam Newton apologized Thursday for using words that were 'extremely degrading and disrespectful to women' when he responded to a question asked Wednesday by Jourdan Rodrigue, a reporter for The Charlotte Observer, that 'it's funny to hear a female talk about routes'."
So he missed all, but two games in 2019 due to a Lisfranc injury in his left foot. He had surgery on it in December. It was easy to see that maybe his chances were over in Charlotte. Maybe they should be for the entire league. Personally I'm tired of him and his chances. If he wants to be a backup then hey, whatever. I think he should probably just call it a day or career though.
Tweet me your opinions @Sam4413, write me at Sam4413@aol.com or leave a comment below. Also make sure you follow @BellyUpSports and visit our NFL page to see all of our great football content.