Everyone knows that the Quarterback position is the most fun, controversial, and entertaining pick in the draft. The position is what sets franchises apart from the others. Patrick Mahomes, Deshaun Watson, and Lamar Jackson have proven that taking the risk to trade up and grab "their" guy is at the end of the day worth it.
This Quarterback class is up there with the best in some time. There are about 8 guys in this draft that you could see starting on Sundays one day, or even be a really good back up that gets a shot at a starting job later in their career. At the end of the day though, this is a list of the top 6, I just couldn't leave my 6th best out.
6. Jalen Hurts, Oklahoma
I mentioned in my Top 5 Running Backs list that Jonathan Taylor was a baller. Jalen Hurts is another baller among ballers. Hurts has been through it all and all he has done is win. He got pulled in the National Championship when his record at the time was 26-2. Unfortunately Tua was the better QB and the direction Bama had to go. Personally, I think this was the best thing to happen to him. He got the chance to go to the Sooners and play under the quarterback guru himself, Lincoln Riley. You saw insane improvement this past year and I think NFL teams will take a risk on him as a guy who can learn and help a team in many ways.
Best Fit: Saints, Panthers, Bears, Patriots
5. Jacob Eason, Washington
Every year I try to have "my guy" at the quarterback position. This player is usually not high up on everyones boards and get lost in the draft talk. Eason is a guy (as Chris Collinsworth would say) that has taken another long road like Jalen Hurts. Eason was the guy who won the starting spot at Georgia and was burdened with a knee injury. As a person who has three knee surgeries, I feel for the guy.
Jake Fromm came in and got the job done and I don't blame Georgia for sticking with him, but I think Eason is the back QB. Eason got his second chance with the Huskies and I think he took advantage of it, even though some disagree. I think his size, arm talent, and pocket mobility makes him a great prospect to sit behind a Veteran guy where he will one day get his shot at being a great starter in the NFL.
Best Fit: Packers, Colts, Bucs, Steelers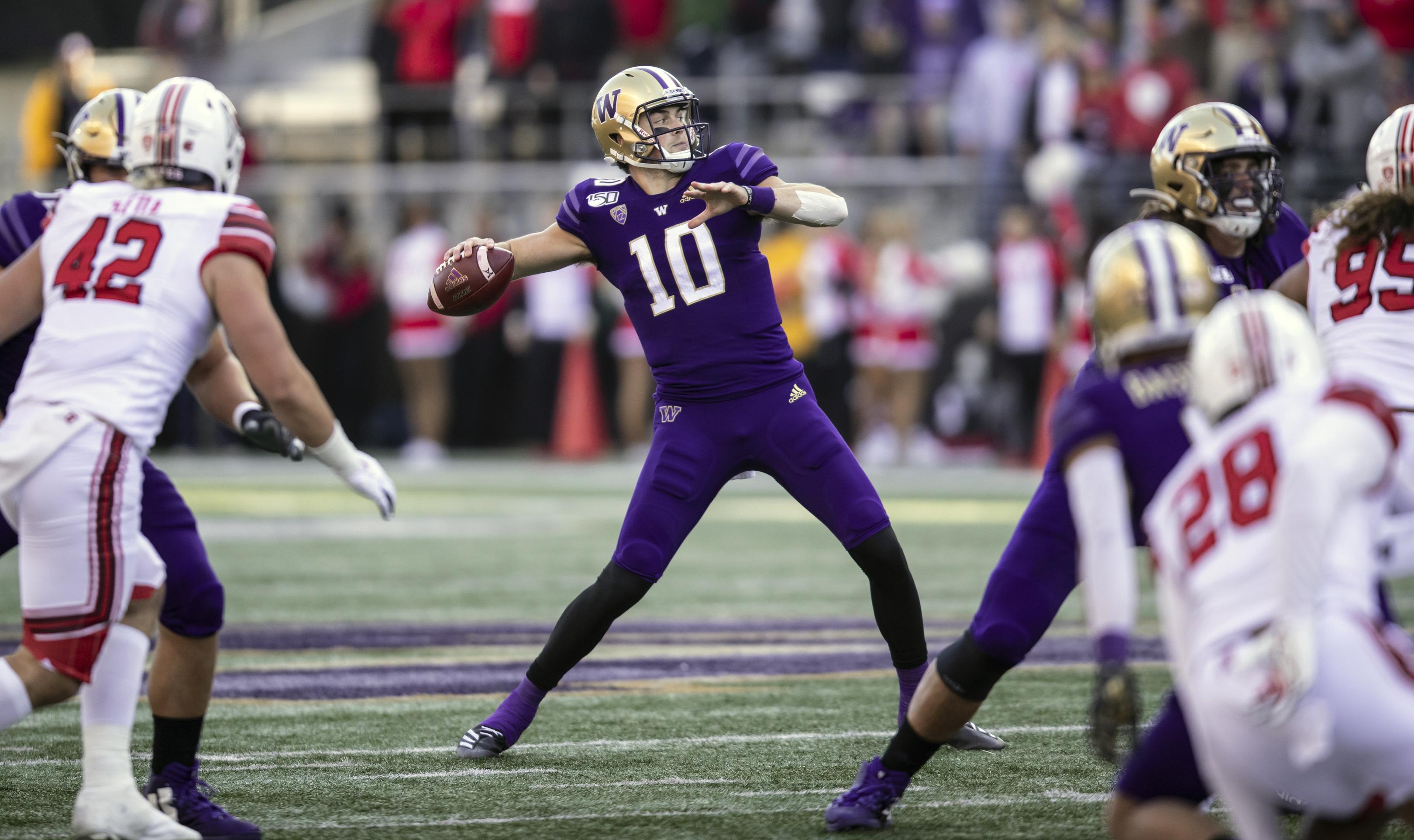 4. Jordan Love, Utah State
Man do people "Love" this guy; can you really blame them? You see the comparisons to Patrick Mahomes which at first I thought was a stretch, but if you put Love on that Texas Tech team with a high powered offense that Kingsbury ran, he would be getting treated just like Mahomes. Love played in a lack luster conference and clearly didn't have the weapons around him. When you watch the film though, you have to be excited. He makes the acrobatic throws while being able to scramble that teams are looking for these days. That is turning into the new mold at the quarterback position in which many teams will fall for to try and find the next Mahomes/Watson prospect. The only knock on Love though is his decision making with 17 interceptions this past season.
Best Fit: Colts, Chargers, Patriots, Packers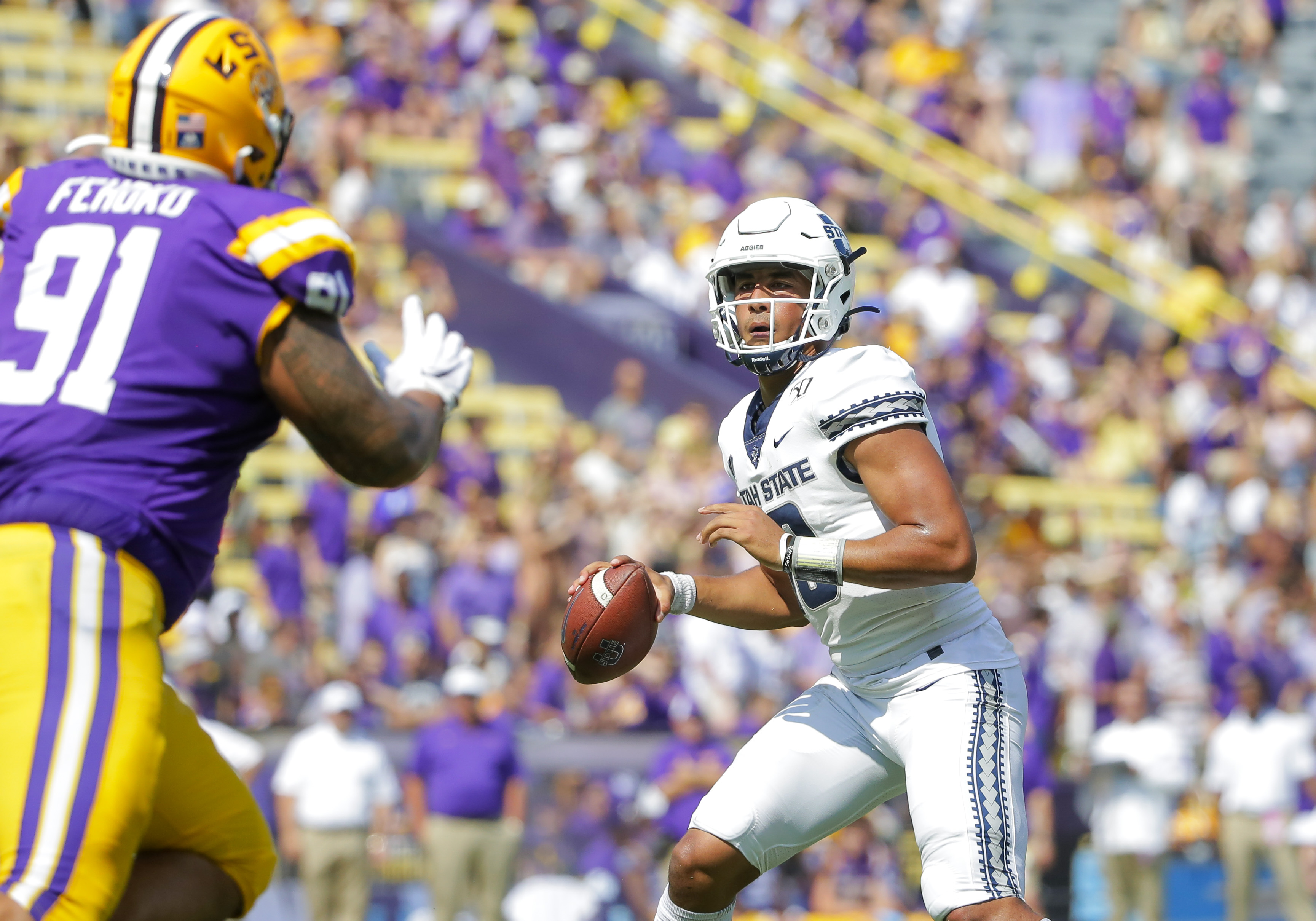 3. Justin Herbert, Oregon
Some would say Herbert going back to play another season for the Ducks was a mistake. At first I thought it was the right decision to gain more experience and become a better player, but I might have been wrong. The QB class last year was clearly not as talented as this year and would have made Herbert a lock as the second QB off the board. This year, there is a lot more talent which hurts him. That being said, Herbert is still an extremely talented prospect. You cannot look beyond his size, strength, arm talent and athletic mobility. He fits the typical image that you want leading your franchise. The only issue is his vocal leadership. That is why I think he sits here at three out of all the quarterbacks in this draft.
Best Fit: Chargers, Dolphins, Broncos, Jaguars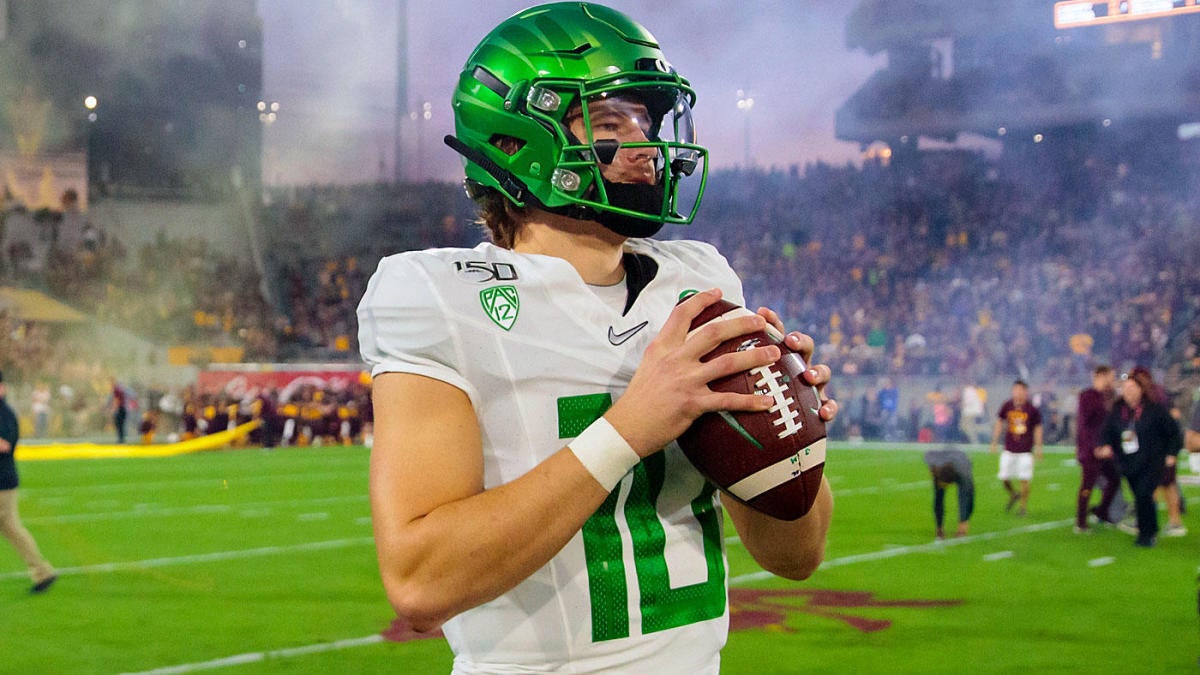 2. Tua Tagovaiola, Alabama
What a roller coaster of a ride this cat as gone on. This man went from being a no brainer number one overall pick in this draft, to a guy that might slide out of the top ten. Injuries have plagued Tua even before he lost a hip. The ankle injuries are worrisome at his smaller size which is a red flag… especially with the difficulties in getting his medicals.
You can not pass on a guy like Tua. You take a risk on this guy because he is what you want to be the face of a franchise. He is still a no brainer to me and I think you are an idiot if you don't take that chance. I don't agree with the hate on his arm talent. The dude is a gun slinger and makes the tough throws that will still be made at the next level. This is the best thing that happened to Tua because now he will play for a better team and can sit for a year as he becomes healthier if that is the route a team chooses to go.
Best Fit: Dolphins, Chargers, Lions, Saints
1. Joe Burrow, LSU
He is the guy. The confidence is off the charts and you cannot teach that. Burrow did it the hard way and won an LSU team a championship which has not been done in some time. Burrow is a magician with the ball and when he throws it, good things happen. As much as I don't want him to go to Cincinnati, I think he is the only guy in this draft that should go there. He has that "it" factor that can turn a franchise around which is exactly what the Bengals need. He should be fun to watch and I am excited to see if he can defeat the Bengals curse.
Geaux Bengals.
Best Fit: Bengals
That is all she wrote! This is my last position ranking that I will releasing before the draft tomorrow. I am an offensive minded guy, so these are the only positions that matter enough to me to rank. If you disagree with any of my top 5/6 lists, please let me know via twitter @BellyUpReilly. I will be releasing my final mock draft tomorrow that also shows who my "Grade A" picks for each team. Thanks for checking out my rankings and look forward to a jam packed day tomorrow as the NFL draft gets on its way.