Natalie Williams attended college at UCLA, where she played both basketball and volleyball. Williams excelled at both sports. She was a four-year letter winner and became the first woman to earn All-American honors in basketball and volleyball. Williams led UCLA to volleyball championships in 1990 and 1991. She also won the best female volleyball player award in 1992 and 1993.
As far as basketball goes, Williams averaged 23.4 points and 13.1 rebounds per game as a freshman. In her four years at UCLA, she scored 20.4 points per game on 52.8 percent shooting from the field, and grabbed 12.8 rebounds per game. Williams was a strong rebounder at UCLA and could score on the block as well.
ABL, WNBA
After her time at UCLA, Williams went on to play in the ABL for the Portland Fire and Long Beach Stingrays. The former UCLA Bruin made the All-ABL first team two times and won the ABL MVP award in 1998. In her first season, she led the ABL in rebounding and once grabbed 22 rebounds in a single game.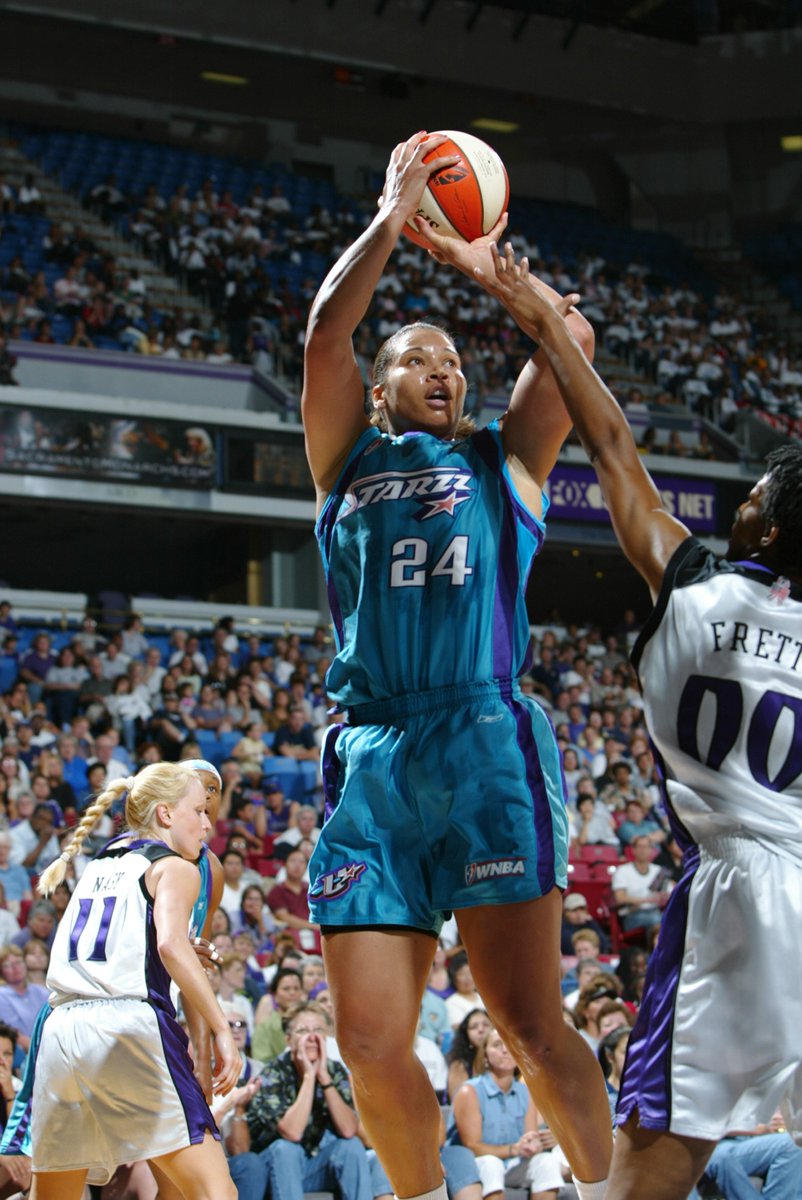 After the ABL folded, the Utah Starzz drafted Natalie Williams with the third pick of the 1999 WNBA Draft. In her first season with Utah, Williams averaged and 18.0 points and 9.2 rebounds per game, as she was named to the All-Star team. She followed her first season with a strong second season, grabbing 11.6 rebounds and scoring 18.7 points per game. In Williams's first three seasons with the Starzz, she made three straight All-Star teams. In one game while with the Starzz, Williams registered the WNBA's first 20/20 game with 22 points and 20 rebounds.
In 2003, Williams was traded to the Indiana Fever, where she made her last All-Star team in her first year. She went on to play three seasons with Indiana before retiring before the 2005 season.
USA Basketball, Career Accolades
Williams won four gold medals in her USA basketball career. One in the 2000 Olympics in Sydney, the World Cup in 1998 and 2002, and Jones Cup in 1996. In the 1998 World Cup, Williams averaged 12.3 points and 9.6 points per game.
In her seven-year WNBA career, Williams averaged 13.1 points and 8.3 rebounds per game. Also, she made four WNBA All-Star teams and was named three times to the ALL-WNBA first-team. Williams was a physical player and knew how to rebound and score in the post well. If she had decided to play more years, she would have been one of the top players in WNBA history.
Follow me on twitter @raiderway83 and check out other WNBA articles on Belly Up Sports.