For the love of all that is holy, I, sincerely, hope you were in your favorite chair or some sort of spot to sit when you read this headline. It's because this news is completely out of left field. I mean, who would have guessed Adam Gase would be the reason one of the best, young safeties, Jamal Adams, in the sport wants to leave the Jets? I know, being a Dolphin's fan, I never would have connected those dots. When I saw the tweets out there, I was absolutely taken aback. But there they were in black and white, and the other colors that you see on Twitter.
Sources: Adam Gase is a major factor why All-Pro Jamal Adams has felt uncomfortable with his long-term future with the Jets and requested a trade. pic.twitter.com/ZizDHGpqFe

— Manish Mehta (@MMehtaNYDN) June 24, 2020
https://platform.twitter.com/widgets.js
Sources, Sources, Sources
I don't know, perhaps there's some merit to Jamal Adams wanting out of New York because Adam Gase is a shit-ass person who nobody on the planet gets along with tough person to work for. Manish Mehta, the guy who wrote this tale, reports that sources within the Jets organization:
Players don't respect Gase, who has rubbed them the wrong way with his inability to lead and lack of support

Some simply don't believe that he's fit to be a head coach. He doesn't comport himself as anything more than a glorified quarterbacks coach, according to some people in the organization

They painted a picture of an insecure figure always willing to point the finger at others for the team's failings last season. No player, or person, was immune
This isn't a wonderful description of the man who's supposed to be one to unlock the unlimited potential of Sam Darnold and take the Jets to the promised land. If only there was a pattern of such behavior.
Maybe There's Something to All This
There was a time when Gase was the head football coach of the Miami Dolphins. Gase was dubbed the quarterback whisperer because of everything he did to make Peyton Manning good at throwing footballs in Denver. The genius brass in Miami thought he could make Ryan Tannehill the 2019 version of Ryan Tannehill. You know, the first year Tannehill was away from Gase since Gase got to Miami.
But Gase did have some run-ins with some other high profile players while he was in Miami. Jay Ajayi was a 1,200 yard running back in 2016 but was traded the following year after it was reported that he didn't know the playbook all too well.
Then it was Jarvis Landry who took the next man up approach in terms of thinking Adam Gase was hot garbage. Landry tried asking his head coach to get him more involved and incorporate him in more routes. But Gase, being the regular normal guy that he is, said that Landry shouldn't be telling him how to do his job.
All Signs Point To…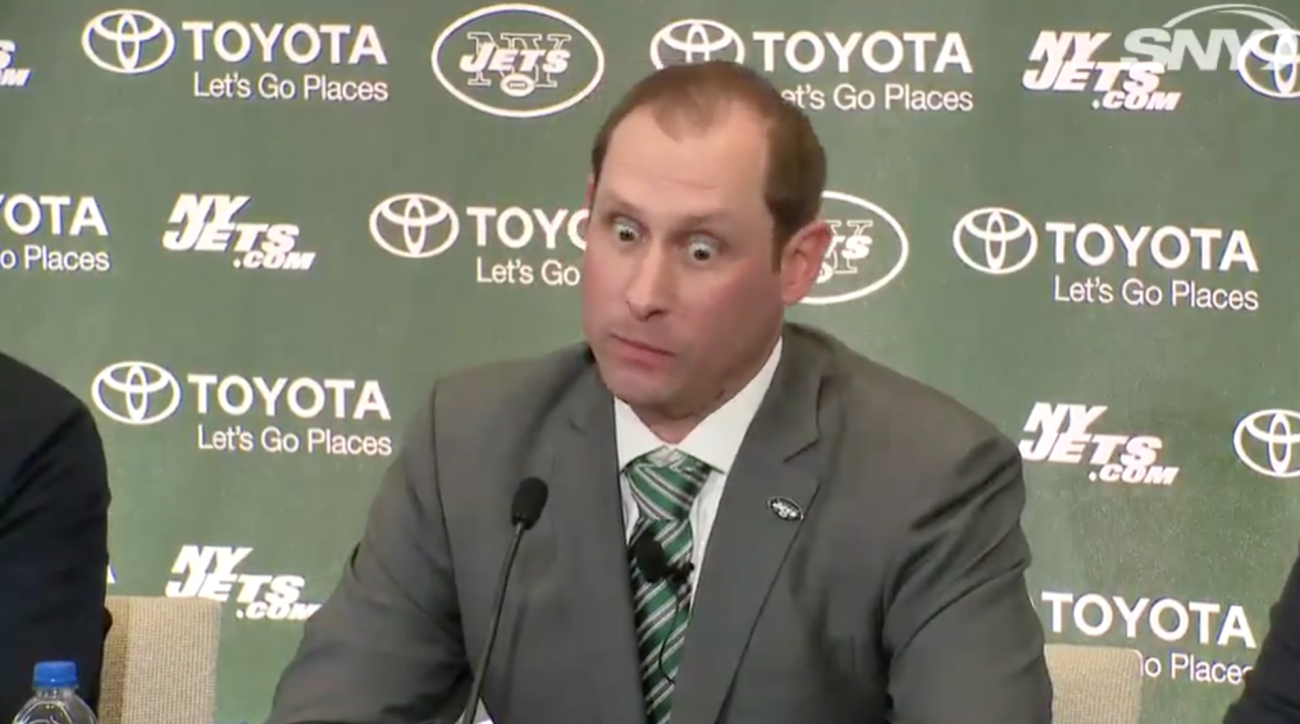 I don't like the idea of myself acting like a 12 person jury here, but the evidence that's been laid forth represents that Adam Gase is a jerk who has the emotional awareness of a teenage girl. Gase can't handle anybody challenging in him in anything. Whenever anyone does, he somehow figures out a way to have management move that player. In a league where many of the best players have large egos, Gase is the last person on the planet you want managing them. They talk about Phil Jackson being the perfect guy to manage stars. Well, Adam Gase is the exact opposite of Phil Jackson.
This all being said, as a Dolphin's fan, it breaks my heart to see the Jets implode like this. At least when we got Gase, he was a bit of an unknown. The Jets knew exactly who they were getting, and they still went with him.
I can't wait to see how this all unfolds. The Jets don't have to do anything since Adams is still under contract for the next two seasons. I'm guessing he stays in New York this year. Either way, there's no doubt that we will be hearing more from Adams and other anonymous players about just how mind-numbingly stupid Adam Gase is. If only anybody could have seen this coming.
Follow me on Twitter @2ndSatSports and check out other NFL articles by the Belly Up team.