During quarantine life and even the half-quarantine life that some of us are experiencing, we still don't have any real sports out on a field, court, or rink. Therefore, what we have to quench our sports' thirst, is sound bytes and statements from the folks that produce sports' content. Enter Chris Simms. Simms has put together quarterback lists for the last few years. In this year's list, he has Tua Tagovailoa 40 out of 40.
I'm not crazy mad about that. However, he did have Taysom Hill, I only threw nine passes in the NFL ahead of him. Yes, I know, Tua hasn't thrown an NFL pass yet, but let that set in. Tua and I have only thrown nine fewer passes than Taysom Hill. Hill has been in the league for three seasons. But now Skip Bayless Chris Simms is saying, for real, like he really means it, that Jarrett Stidham has more potential than Tua. Here's the article:
"(Stidham is) more talented than Tua," Simms said, via WEEI.com. "(Tua) is a creation of Alabama. You don't think Jarrett Stidham, or like Justin Herbert would have set the world on fire if they got to play with four, first-round receivers and two, first-round tackles? … "I could be off on Stidham," Simms later noted. "He could be way greater than what I say, way off. I am not saying my list is in stone, but my list has been pretty good the last few years and I certainly like the potential of Jarrett Stidham, what I saw in college and he was very impressive in the preseason. The fact that New England likes him, makes me like him too."
Stidham Could End Up Being Better Than Tua
What sucks is, I have nothing against Stidham. How could I? I understand that he plays on the, very thin, Patriots and I'm supposed to hate them. But, I'm the kind of fan that doesn't get to worked up about a team over another team. I get mad at any tram that beats Miami. With New England, I've gotten mad due to their success over the last 15 years. That has nothing to do with how I feel about Stidham. Stidham very well could end up being better than Tua.
But Here's the Thing
But the thing is, based on all that we know, there aren't any good reasons to think Stidham is more talented than Tua. Simms sights that Tua played with studs, therefore life was easy for him. In that case, I guess Trevor Lawrence is just an okay prospect. I'm sure Simms will have whoever the quarterback of Tulsa is ahead of him because if you play with really good players, then you aren't that good.
Let's go further with that. All the people who ever said that any team that gets labeled for being overrated based on their schedule must be wrong. In the brain of Chris Simms, those teams should be picking their opponents and the opponents they pick should be the best teams.
Tua and Stidham played at the same time and against each other in college. Tua passed for 2,000 more yards and threw 25 more TDs than Stidham in 2018. To Simms, that's 100 percent due to Tua having a better team. Could it have been that Tua helped those receivers out because he was so talented? Nope. It was everyone else that made Tua.
Love those Patriots
Then, Simms says that because the Patriots like him, he has to like them too. I wonder what his thoughts on Ryan Mallett, Kevin O'Connell, Brian Hoyer, Zac Robinson, and even Jacoby Brissett (he's just a guy and you know it) are? Now, I understand that you can do this with every team, especially the Dolphins, but Simms is convinced that the Patriots always draft and sign well. So, I suppose he loved all these guys.
Like I said in the beginning, Stidham could very well end up being better than Tua years from now. However, I would bet my soul that Simms and anyone else with a brain would never have drafted Stidham ahead of Tua. Stidham would have fallen to around the fourth round if he was in this year's draft, just like he did in 2019.
I know that if you ask Skip Bayless Chris Simms here, he would have selected Stidham at number zero in any draft. If Belichick told him that's what he would have done, Simms would have done it. But I don't know, I still think the Dolphins made the right move taking Tua when they did. It seems like the better bet compared to the guy who went in the fourth round. And yes, I realize that Brady went in the sixth. If that's what you're trying to duplicate, like Marco from Tropoja said: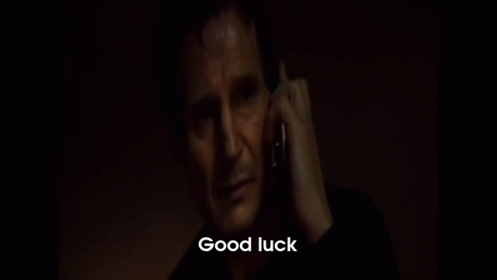 But it certainly seems that Simms is picking Tua to be the guy he just goes at all the time. Like Skip does with Lebron, Simms will overlook everything Tua will do for Miami and have an excuse ready for why it occurred. Hey, whatever works I guess.
By the Way- Whatever you do, don't tell Chris Simms, that the Patriots were, reportedly, looking to trade up to get Tua. That's a brain pretzel he doesn't need right now.
Follow me on Twitter @2ndSatSports and check out other great NFL articles by the Belly Up Sports team.