The football season is finally upon us! Everyone rejoice! This article will break down every NFL week one game and explain what each team needs to do to win, and which team I believe will win.
Houston Texans at Kansas City Chiefs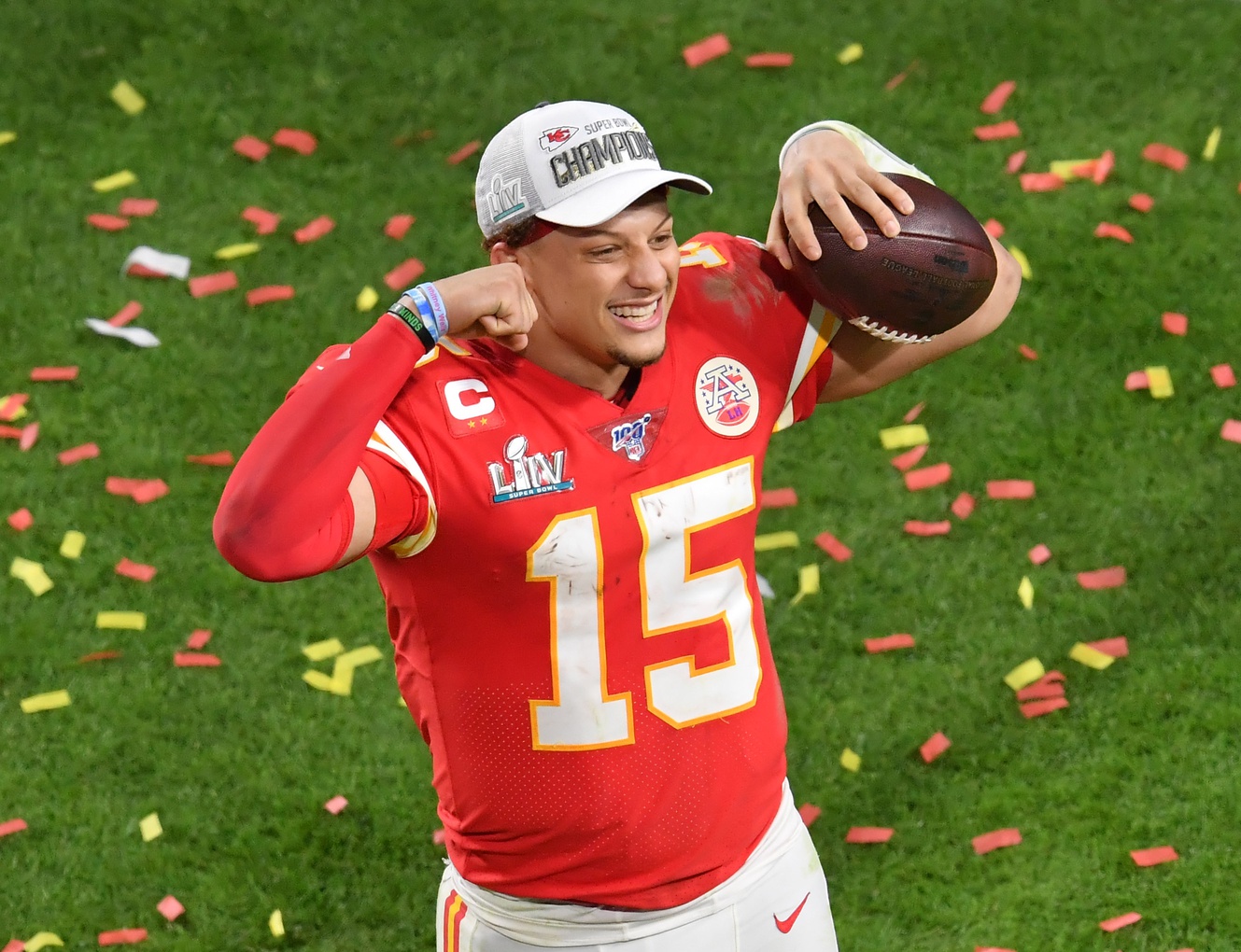 Coming off of their Super Bowl win, the Kansas City Chiefs are the team to beat. Their offense led by Patrick Mahomes is one of the best we've seen in a long time. With all of the speed they have, they're basically impossible to guard.
It will be difficult for Deshaun Watson to carry his team to victory. They couldn't beat the Chiefs last year, and losing DeAndre Hopkins won't make it any easier. You can't count the Texans out, but it is going to take a remarkable performance from Watson for this game to be close.
My prediction: Chiefs wins 34-27
New York Jets at Buffalo Bills
The Bills are pretty heavy favorites in this game, and rightfully so. Newly acquired wide receiver Stefon Diggs is set up for a big year. Second year running back Devin Singletary will most likely improve on his impressive rookie season. And, their defense is still very good. As long as Josh Allen limits his turnovers, the Bills should win this game.
The Jets will need Sam Darnold playing at the top of his game for this one to be close. The New York defense also needs to put pressure on Josh Allen and force him to make mistakes. If not, this could get ugly.
My prediction: Bills win 21-10
Green Bay Packers at Minnesota Vikings
Buckle up ladies and gentleman. This one's gonna be fun. The Vikings are going to be one of the NFL's top teams this year. Kirk Cousins, Dalvin Cook, and Adam Thielen are an elite trio. Add in rookie wide receiver Justin Jefferson, and this offense could be lethal. The Vikings are the more talented team, but they have to make sure that the game isn't close enough at the end for Aaron Rodgers to make a comeback.
Since the Packers decided not to surround Aaron Rodgers with any talent this off-season, they'll need Rodgers to have a terrific game to win, which is very possible. Davante Adams could end up having a huge game, especially if the Packers win.
My prediction: Vikings win 31-27
Philadelphia Eagles at Washington Football Team
The Washington Football Team now has a new name, but we can expect the same results. The Eagles have won six straight games against Washington, and nothing in the off-season happened to make anyone think that the streak won't continue. The Eagles are still the far more talented team, and they were the only team in the NFC East who kept their head coach from last year. It's going to be rough for Washington, especially with no preseason games.
My prediction: Eagles win 24-17
Cleveland Browns at Baltimore Ravens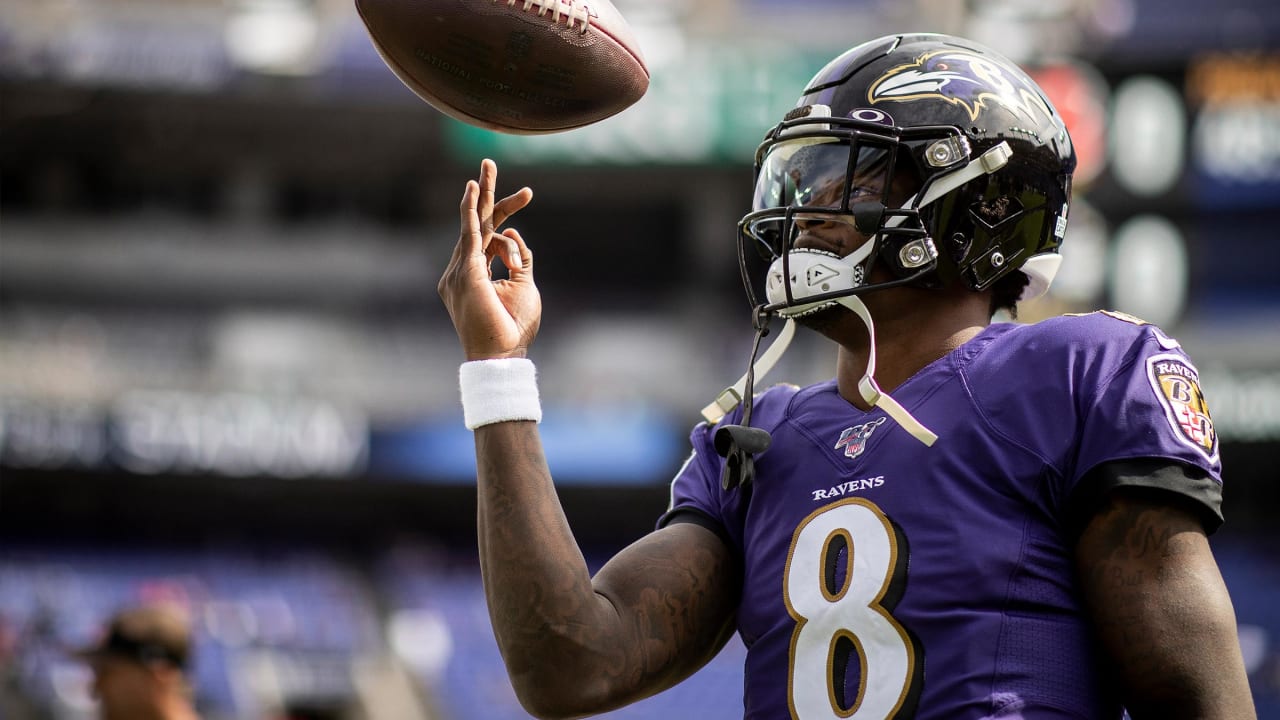 This game won't be close. The Browns won't be able to contain Lamar Jackson. He's just too good. The Ravens came into last season very prepared as they dropped 59 points on the Dolphins, so you know John Harbaugh will have them ready. The Browns had to learn a new system over the off-season with the hiring of Kevin Stefanski, and they will have no preseason games to practice it.
The Browns do have lots of talent, so there is a chance they catch the Ravens by surprise and pull off the upset, but I don't see it.
My prediction: Ravens win 45-17
Indianapolis Colts at Jacksonville Jaguars
You may think that this game will be a blowout, but just because the Jaguars are tanking, doesn't mean they aren't competing. The Jaguars aren't very talented, but with DJ Chark, Dede Westbrook, and rookie wide receiver Laviska Shenault, Gardner Minshew does have some targets to throw to. That being said, it is very likely the Colts win this game as they are the better team. Just don't count the Jags out.
My prediction: Colts win 17-14
Las Vegas Raiders at Carolina Panthers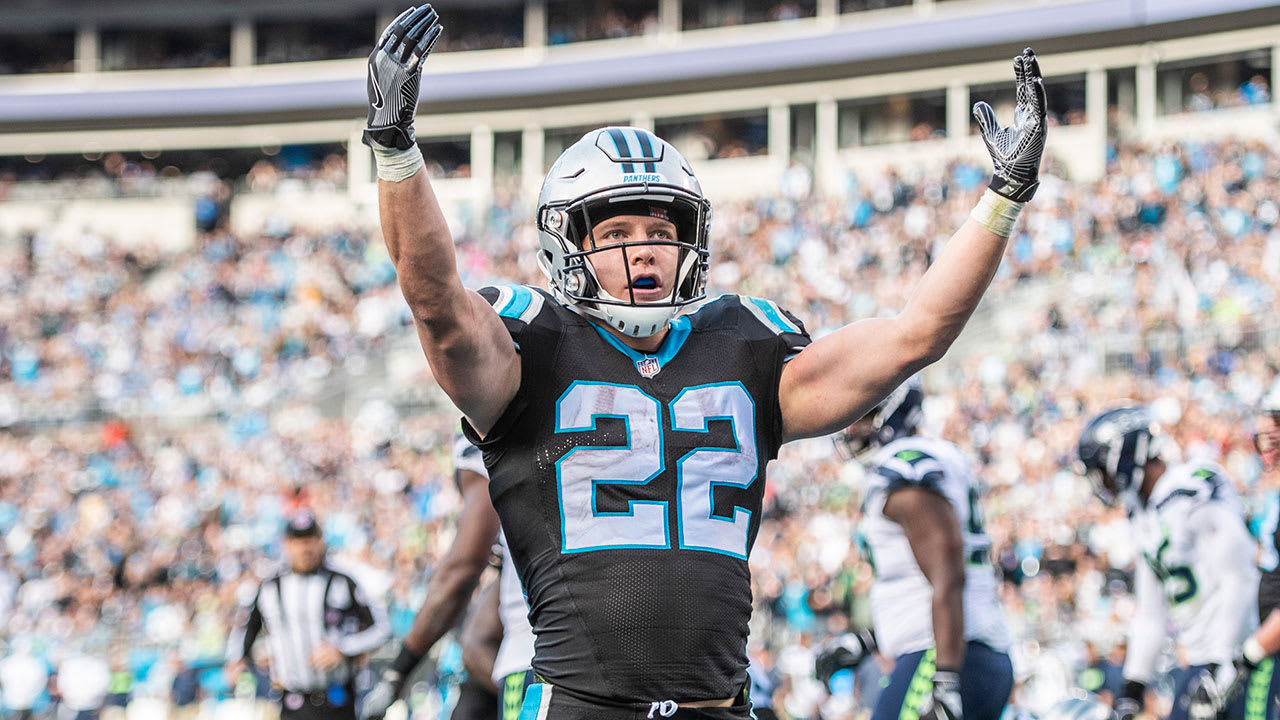 Christian McCaffrey had one of the best individual running backs seasons of all time last year. Unfortunately, it didn't equate to many wins. The Panthers have since made many changes to their roster and hired Matt Rhule as their new head coach. Although this off-season has been cut short, as long as they keep feeding Christian McCaffrey, and new quarterback Teddy Bridgewater doesn't turn the ball over, I think they can win this game.
The Las Vegas Raiders are the favorite to win this game, as they were the better team last year, and the Raiders roster didn't change as much from last year. If the Raiders force Teddy Bridgewater to throw the ball downfield they should be able to win. This game will be very close and it could go either way.
My prediction: Panthers win 14-10
Chicago Bears at Detroit Lions
The Lions are a much better team than their record from last year says. Before quarterback Matthew Stafford got hurt, they looked like a good football team. Kenny Golladay is one of the better wide receivers in the league, and Kerryon Johnson and rookie running back D'Andre Swift have the potential to be a very good duo. If the Lions can get an early lead and put pressure on Mitch Trubisky to put up points, there is a good chance Detroit wins the game.
The Bears have the talent to be a solid team. However, in the NFL, you can't win without a quarterback, and Trubisky hasn't been getting the job done. If Trubisky truly has improved like his teammates say he has, then the Bears could very well win this game. If not, it will be another very disappointing year in Chicago.
My prediction: Lions win 24-13
Seattle Seahawks at Atlanta Falcons: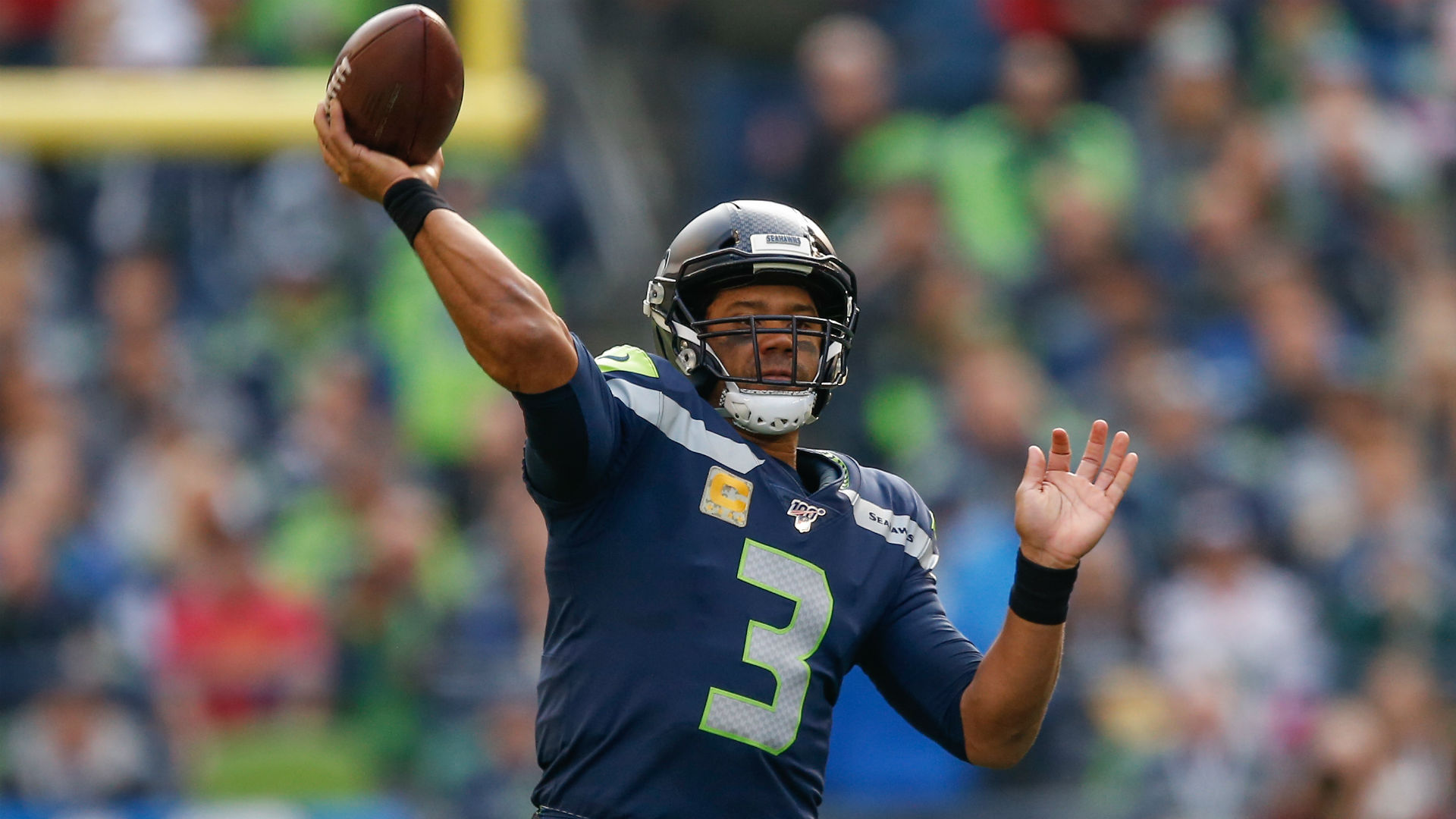 The Seahawks are a very good team. With the addition of Jamal Adams, they have one of the best defenses in the NFL. Their offense is even better, with Russell Wilson, DK Metcalf, Tyler Lockett, and Chris Carson. Look out for Russell Wilson as an MVP candidate this year. The Falcons aren't bad, but the Seahawks are much better. The Falcons will need just about everything to go right to have a chance in this one.
My prediction: Seahawks win 31-20
Miami Dolphins at New England Patriots
For the first time since I've been alive, I don't really know who to choose between the Dolphins and Patriots. No matter how bad the Patriots roster is, they have Bill Belichick, meaning they have a chance against anyone. That being said, their new starting quarterback, Cam Newton, hasn't been there very long, and he hasn't played football in a while. I'd be shocked if he isn't a little rusty. The Patriots are still a good team due to Belichick and their solid veteran players.
The Dolphins showed signs of life for the first time in a while last year under head coach Brian Flores. Whether Miami wins or loses, this game will be competitive. While I think the Patriots will finish with a better record than the Dolphins, call me crazy, but I think the Dolphins win in a close game due to New England playing rusty with their new look roster.
My prediction: Dolphins win 17-6
Los Angeles Chargers at Cincinnati Bengals
It's going to be weird seeing someone other than Philip Rivers play quarterback for the Chargers. The Chargers are more built to win in a year or two than there are now, now that Tyrod Taylor is starting for them. I can't see the Chargers making the playoffs with Taylor, but due to their talent at other positions, they will win games this year. Casey Hayward and Chris Harris make up one of the best corner back duos in the league, and Joey Bosa is an elite defensive end. And on offense, they have Keenan Allen and Austin Ekeler who played very well in Melvin Gordon's absence last year.
First overall pick Joe Burrow is going to be a very successful quarterback one day. However, this one won't be a game to remember. With the shortened off-season and no preseason games, Burrow is going to have to learn as he goes. Not to mention, the Chargers have some star defensive backs and Joey Bosa who can't wait to welcome him to the league.
My prediction: Chargers win 24-10
Arizona Cardinals at San Francisco 49ers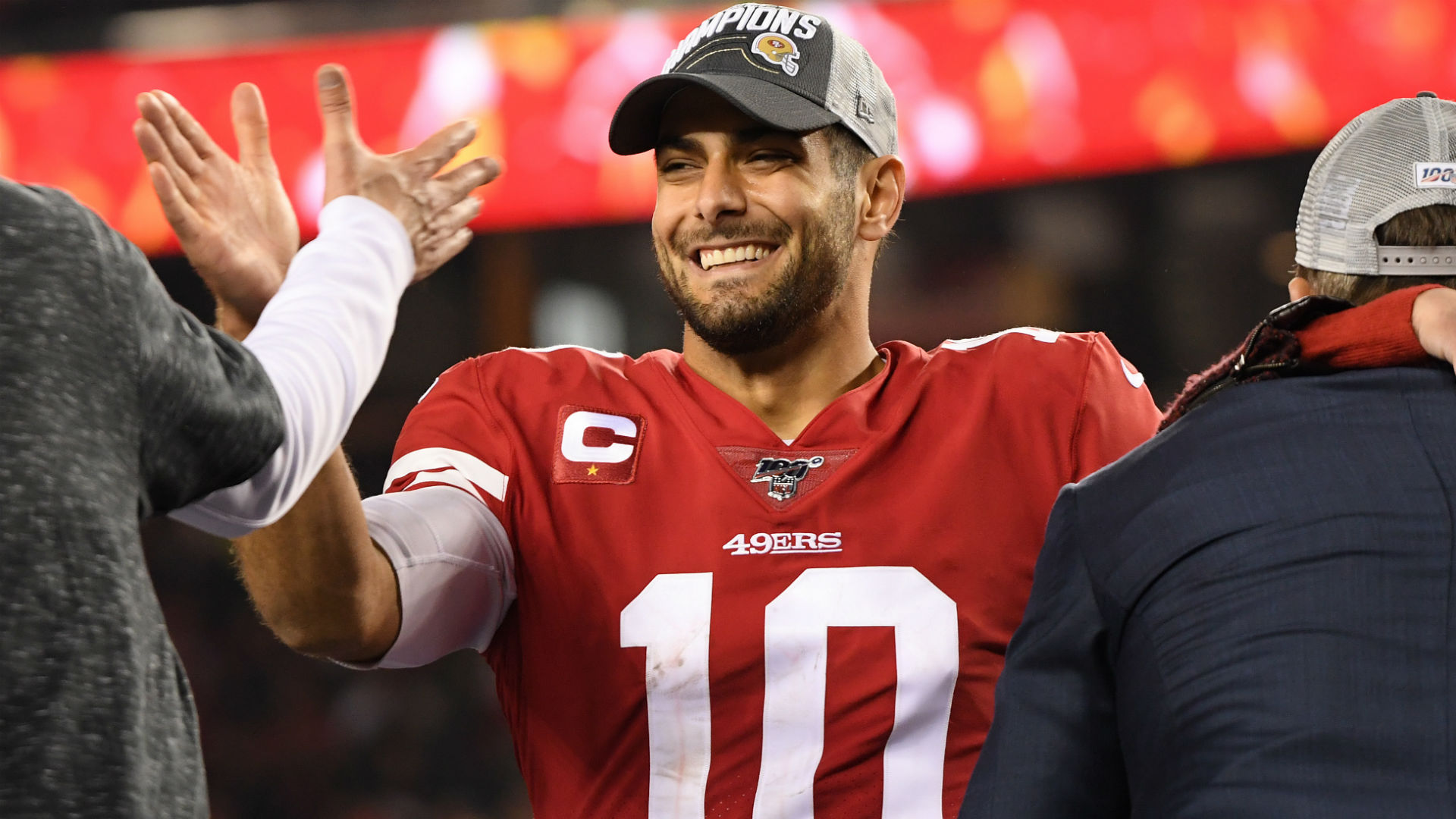 Last year the 49ers surprised everyone last year and won the NFC. They have the best defense in the NFL, and one of the best offensive lines. Although they don't have any elite players on offense other than George Kittle, they proved that defense (almost) wins championships. The 49ers will need to have a strong ground game in order to win as their best receiver Deebo Samuel is out with injury.
After fleecing the Texans to bring in DeAndre Hopkins, the Cardinals have one of the most exciting offenses in the NFL. Second year quarterback Kyler Murray is oozing with potential, and nothing helps a young quarterback more than a strong running game and reliable receivers, and the Cardinals now have both of those things. This game will be fun to watch.
My prediction: 49ers win 28-21
Tampa Bay Buccaneers at San Francisco 49ers
I don't think this game is going to be very close. I understand that it's Tom Brady, but he said himself that learning a new system is hard. There aren't any preseason games this year. That's a big deal. Brady won't be bad, but he definitely won't be at the top of his game. Not to mention, he's only getting older. The Buccaneers defensively have a good front seven, but their defensive backs aren't great. The thing that makes the Saints so good is there prolific passing attack.
My prediction: Saints win 38-24
Dallas Cowboys at Los Angeles Rams
It's crazy to think that the Rams were in the Super Bowl not too long ago. Looking at this roster, they are a very average team. They have very good receivers in Cooper Kupp and Robert Woods, but with their lack of a reliable running back and a very shaky offensive line, it's going to be tough to be able to throw. I also don't completely trust Goff to be good enough to get this team into the playoffs. They are going to need the offensive line to step up big time to win this game. Jared Goff also has to take advantage of Dallas' shaky secondary.
The Cowboys are by far the much more talented team. However, that's how it was for many of their games last year as well. The Cowboys need to be able to play consistently. One game they look unbeatable, and the next game they look like a high school team. The defense is also a little bit concerning due to the losses of Robert Quinn and Byron Jones, but if Dallas plays like they should, this should be a win.
My prediction: Cowboys win 31-21
Pittsburgh Steelers at New York Giants
Just like the vintage Steelers, they will need to rely on their defense to be an elite team this year. Luckily for the Steelers, they have one of the best defenses in the league, and with the return of Ben Roethlisberger, they'll have a serviceable quarterback this year. Roethlisberger will need to take some pressure off of himself and focus on not turning the ball over for Pittsburgh to win.
For the Giants to win, the game plan is simple. Feed Saquon. If Saquon Barkley gets going, that makes Daniel Jones' job so much easier, because the Steelers won't be focused on defending the pass. This game will depend on whether or not Daniel Jones will be able to win the game by passing.
My prediction: Steelers win 14-7
Tennessee Titans at Denver Broncos
The Broncos have lots of offensive firepower. The Titans have Derrick freaking Henry. Denver can't score if they never get the ball. All Tennessee has to is feed Derrick Henry the ball, and they probably win this game.
The Broncos have to do whatever it takes to make Ryan Tannehill throw the ball. I don't care if that means putting seven guys at the line of scrimmage. You just can't let Henry takeover this game. Give Drew Lock and your brand new offensive weapons a chance to put up points.
My prediction: Titans win 24-17
Thanks for giving this a read! If you enjoyed this article check out other football articles from Belly Up Sports, and tell me if you agree or disagree on my Twitter, @BStahlSports.