In an unorthodox NBA Draft Lottery, the Minnesota Timberwolves received the first overall pick in the NBA Draft. The Timberwolves' draft history is riddled with high picks, led by their most recent first overall pick, Karl-Anthony Towns. Towns still remains with the franchise and is one of the pivotal team members that Minnesota is building around to compete within the deep Western Conference. The team is in dire need of a consistent core group that can function in the face of injury. Considering the scope of the 2020 NBA Draft pool and current franchise gaps, should the Timberwolves keep or sell their first overall pick?
2020 Draft Prospect Pool Explained
To start, there is no clear number one pick in this draft; making it much more difficult for Minnesota. Leading up to the draft, which is scheduled for November 18, major sports outlets report different rankings for the top-three picks depending on what you read. Some argue LaMelo Ball is the clear number one pick, others rely on Georgia Freshman Anthony Edwards. In addition, the middle picks are spread throughout; James Wiseman ranges from a top-three to a middle-first round pick depending on the week. There are a variety of other names mentioned with top potential; such as Cole Anthony or RJ Hampton, but ESPN has remained relatively steadfast in their rankings with Ball and Edwards. Unlike the 2019 NBA Draft, there is no clear Zion Williamson and the Pelicans scenario. Minnesota has to leverage their team's immediate roster needs with the position players available to find an accurate fit.
#NBL20 Stock going 🆙📈

LaMelo Ball is the projected #1 pick in the 2020 #NBA Draft based on the latest @DraftExpress mock with RJ Hampton sitting at #5 👀

Full rankings: https://t.co/Wvmj5Z2w0J pic.twitter.com/Caev9jAhpt

— The NBL (@NBL) December 2, 2019
Timberwolves Current State
The Timberwolves ended with an abysmal 19-45 record when COVID-19 halted the NBA regular season. Before the season paused, the Minnesota front office started making moves to rebuild around their core. Karl-Anthony Towns and D'Angelo Russell are the cornerstones of this roster, and will most likely return next season. The two only shared 25 minutes of time on the court this year due to injury, making it more difficult to gauge the current team's potential. In addition to Towns and Russell, Minnesota relies on young players Josh Okogie, Jarrett Culver, and Jake Layman. Because Minnesota faced so many injuries, these young players took on prominent starting roles earlier than expected. Although these players possess natural talent, the lack of depth caused problems.
Timberwolves Draft: Keep or Sell?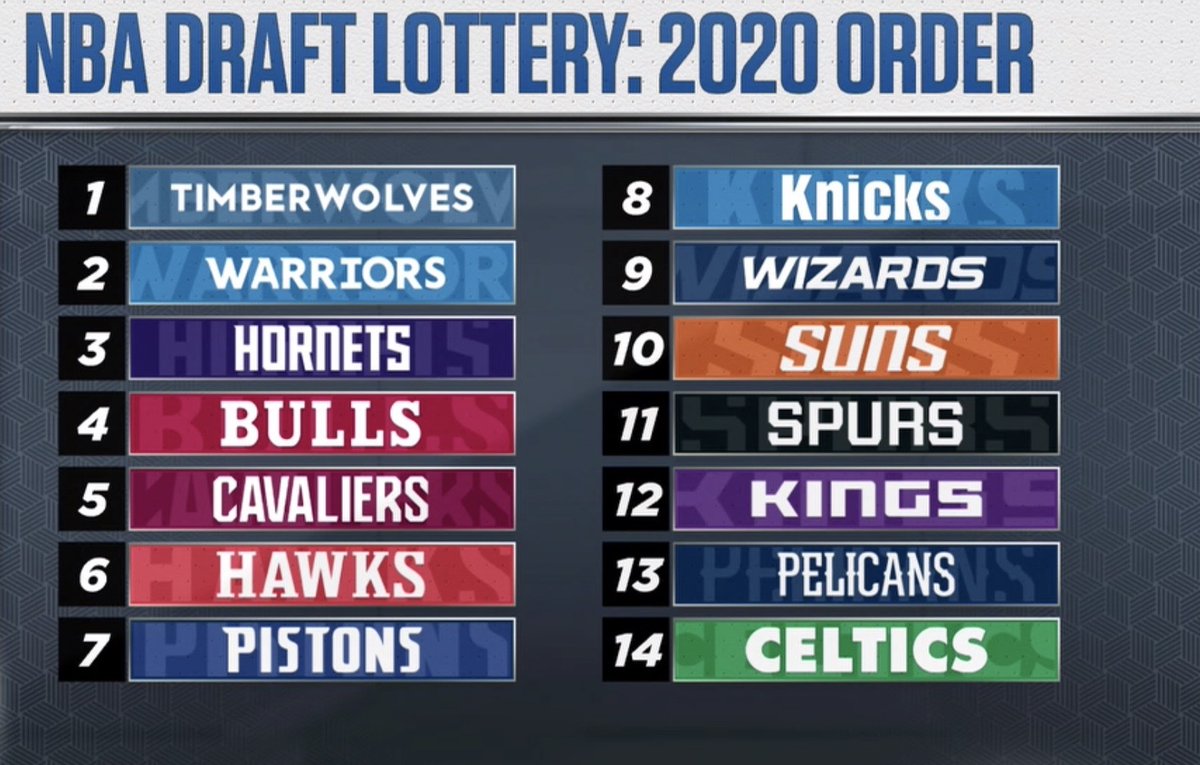 Do the Timberwolves benefit from picking first overall, or trading to acquire veteran talent? There are pros and cons to both, and Minnesota needs to keep the overall goal in mind: filling out a reliable core. The key here is not to sell the overall pick for too little; there is no reason to trade unless they are comfortable with the return. Because this NBA prospect pool is not as deep as prior years, the Timberwolves need to strategically negotiate with desperate teams looking for specific players if they are interested in a trade. There are many teams interested in LaMelo Ball; including the Knicks, Bulls, and the Cavs. Terrell Owens even started a fierce rumor that the Sixers should trade Ben Simmons for LaMelo Ball.
Terrell Owens would be a fan of the Sixers trading for LaMelo Ball.@DPommellsNBCS has more.https://t.co/sDBpwt8pr4

— NBC Sports Philadelphia (@NBCSPhilly) October 4, 2020
If Minnesota chooses to use their draft pick, it is integral to find a versatile player who can both play and block at multiple positions. This flexibility helps fill their depth gaps as injuries loom. If they choose to trade the first overall pick, they must recoup a veteran player to support young prospects in conjunction with Towns and Russell. Is there a right answer between these? Probably not. The Timberwolves have the leverage here; many cities want the top pick, but only some teams have a player that fits this veteran need. No need to pull the trigger on a trade that won't support them in the long run, and no need to draft a player who doesn't fit the future mold.
Like this article? Don't forget to follow me on Twitter @swalshy63 and check out my other great Belly Up Sports content!