(and their potential moves, or moves)
The 2020 NBA free agency may lack stars. However, it doesn't lack drama and excitement. Free agency has taken a life of its own when NBA games are long since over to carry fans over till the sparring of super teams and refurbished challengers commence once more. Evaluating the top 10 2020 NBA free agents is going to take time, as signings are happening as we speak. In the meanwhile, we dance and watch in suspense as to our favorite teams' jockey for new acquisitions to improve or damage their teams for years to come. This year's free agent pool isn't filled with the star-studded line up of last year or even next summer's potential Giannis and Kawhi sweepstakes. Evaluating the top 10 2020 NBA free agents will be interesting, especially to see where they fit in the grand scheme of things.
Therefore, there isn't going to be a league altering deal that sends shockwaves through the NBA landscape. However, some teams will look significantly different with new acquisitions hoping to get a leg up and finally contend, or at least get closer to contending. Analyzing the top free agents, we'll get to see if their signing or potential signings could be said acquisitions.
Anthony Davis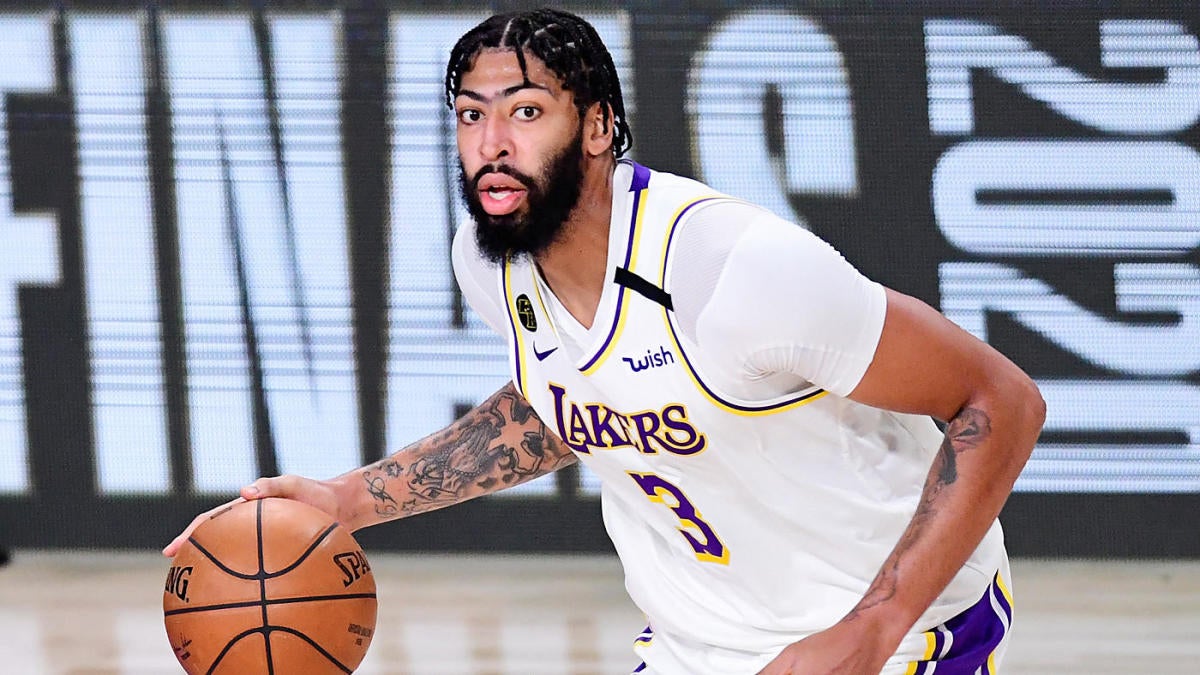 Evaluating the Top 10 2020 NBA Free Agents begins with the 6'10" Power forward out of Kentucky. After being a part of the biggest headline drama outside of LeBron's injury and Kevin Durant's looming free agency in 2019, the star Power forward turned champion is the best free agent in this class. However, that doesn't mean he'll be getting any suitors as reports have stated he's definitely staying with the Los Angeles Lakers. But he won't sign until after thanksgiving according to senior NBA analyst Adrian Wojnarowski. It appears as if Davis is biding his time, seeing what the Lakers will do as far as signings go. Davis and his Lodestar LeBron James recently returned the Lakers to their former glory in the 2020 NBA championship.
Now Davis, although committed to signing a max deal, is awaiting to see how the Lakers retool their roster to begin the quest for a repeat. As Davis seems to hold the Lakers hostage, we await to see what type of deal he signs. Davis can sign a multi-year deal, locking him into La-La land for years. Or he can line up with LeBron and continuously watch as the Lakers jockey for position to keep him happy by gaining players to keep him in contention. The clock is ticking LA, the pieces are on the board, what will the Lakers do to keep their 27-year-old Star happy?
Brandon Ingram
The prized piece in the AD trade for the Pelicans in what seems to be a promising rebuild with the ascension of Zion Williamson. Brandon Ingram is fresh off his breakout season, in which he averaged career-highs across the board. Increasing his scoring with a drastic rise in three point percentage and free throws, Ingram looks like he's finally coming into his own. The 23-year-old finally looks like the second overall pick that was supposed to be a cornerstone for the Lakers 4 years ago.
Now in the crescent city, the young forward looks to build upon his brilliant season. This all comes fresh off his scary injury he suffered in March of 2019. Blood clots in his right arm titled deep vein thrombosis threatened to end his career over a year ago. He now seems to have new life in a new city with young talents such as Lonzo Ball and Zion. Ingram is technically a restricted free agent, meaning New Orleans can match any offer sheet presented to the 6'9″ forward. This makes him potentially off-limits as David Griffith is adamant about keeping his prized forward.
Ingram's potential is limitless. Kevin Durant comparisons have started to come true, ( he was even acknowledged by the two-time finals MVP this year). But he has a long way to go before those come true. Prepare for New Orleans to match whatever offer any team sends his way.
Fred VanVleet
Drake's infamous twin has agreed to an 85 million dollar deal. A sizable contract for the services of the mighty undrafted point guard. Toronto made haste in resigning the doppelgänger of one of hip hop's icons. Therefore, the lock-up a valuable asset to their title hopes. As Jurassic Park seeks to return to NBA glory behind Pascal Siakam, they did well in securing the bag for Freddy. Thus, he leaves the market. The small guard has all the skills of a self-made champion. Van Vleet is witty, crafty, and capable of getting his own shot. He has been a viable backup to Kyle Lowry as the Raptors continue to sink their teeth into the NBA.
Congrats @fredvanvleet on the 💰 pic.twitter.com/E3nNawwtZc

— TheOldMan&TheThree (@OldManAndThree) November 21, 2020
Gordon Hayward
The 6'8″ forward has had an interesting three seasons in Boston. A broken foot in his very first game. On and off games that reminded you of his all-star form in Utah. Boston has been a rocky road for the forward out of Butler. However, it has all ended as Hayward has chosen a new home. The forward has chosen to sign with the Charlotte Hornets for a 130 million dollar deal. A strange deal that adds wing shooting for LaMelo Ball to play with. (This deal could also go backward as Hornets owner Jordan is notorious for terrible draft picks and signings)
Montrez Harrell
And so it goes, The Clippers are a laughing stock once more. This 6'7″ forward jumped ship from one LA team to the next. Signing a two year, 19 million dollar deal with the Lakers, winning the sixth man of the year award for the Clippers. Therefore, putting a large middle finger to the franchise that failed to dethrone the Lakers as kings of California. It seems as though the little brothers will always be the little brothers. Patrick Beverly famously tweeted right after the signing in disappointment. This signing was a shocking turn of events when it came to the top 2020 NBA Free Agents.
However, why wouldn't someone want to leave zeros and go to heroes? Even if the heroes live across the hall. There's going to be some awkwardness to next season, especially when the battle for LA season two comes around.
In all, this was a great signing for LA, as the big man fills a big hole where Dwight Howard left. The reigning sixth man of the year is younger and provides gritty energy that's hungry to help LA repeat.
Bogdan Bogdanovic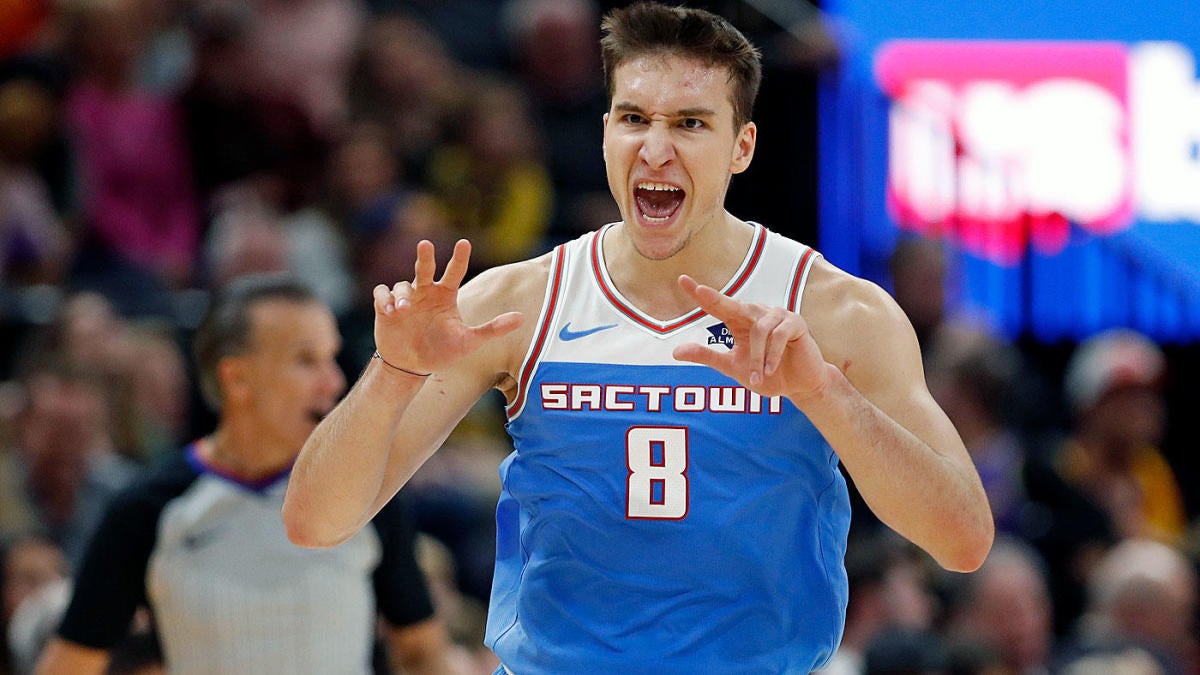 A looming investigation by the NBA in regards to the Kings- Hawks trade presumes this free agent's scenario. Apparently, the Kings traded away this free agent before free agency started or something of that nature. The intricacies of the free agency rules are peculiar. Nonetheless, Bogdan is a restricted free agent, therefore he can sign offer sheets and the Kings can match these offers. And that's exactly what has happened. Aside from the initial trade drama, The Hawks have offered Bogdon a 4 year, 72 million dollar deal. The Kings have 72 hours to match said offer.
This potentially could complicate matters as the Kings agreed to trade the forward to the bucks, and his contract was much different before the offer sheet. What does this mean? It means that the Bucks may have to figure out how to get 18 million to match the contract Bogdan is getting. This is because he is getting 18 million. The sharpshooter adds range to any team, a valuable asset in today's NBA. this stretches the floors and makes defenses commit, as this forward creates space for driving lanes.( A much valued addition for say a team trying to keep their Greek star from leaving. )
Danilo Gallinari
This 6'10" crafty forward had one amazing year in 2019-20. He played exceptional for the thunder after getting traded from the Clippers. Averaging 18.7 points and 5.1 rebounds while being a key contributor to a Thunder team that overachieved. Now he heads to Atlanta to play with the young, dynamic point guard in Trae Young. A team that is putting together a sleeper under everyone's noses. Gallo adds shooting depth and the ability to create off the dribble, plus a veteran presence sorely lacking in Atlanta. ( sorry VC, you're retired now but you did a good job).
Thus, there's something brewing down south. Gallo signed a three year 61.5 million dollar deal, this keeps up with Cam Reddish and De'Andre Hunter's contracts that will end in three years. smart play Atlanta. Keep Trae happy until you can figure out which wing is valuable enough to stay.
Joe Harris
According to basketball reference.com Joe Harris shot 42 percent from three point range last season. This rocket launcher is proof of a valuable asset to keep around. Especially for the likes of Kyrie Irving and Kevin Durant for next season. signing a 4 year, 75 million dollar deal with Brooklyn, the sharp shooter re-upped fabulously. Now it's time to prove himself when the lights get bright and the shots come even fewer. With KD coming back, and the potential of James harden coming to Brooklyn ( its a very long shot), Joe is going to see himself in a lot of catch and shoot scenarios.
This comes especially off double teams that KD and Kyrie will frequently visit. However playing with two of the games most unstoppable scorers the world has ever seen? Can't beat that can you?
Davis Bertans
Free agent forward Davis Bertans has agreed to a 5-year, $80M deal to return to the Washington Wizards, his agent @ArtursKalnitis tells ESPN. Deal includes an ETO after fourth year. One of biggest deals ever for a European-based agent in NBA.

— Adrian Wojnarowski (@wojespn) November 21, 2020
Of the 2020 NBA Free Agents, this one brings no surprise to their signing. Washington wasted no time resigning this 6'10" flamethrower. Davis Bertans signed a 5 year 80 million dollar deal with the wizards. He proved to be a valuable shooter from deep all season. averaging a career high 15.4 points per game off 42 percent shooting from deep., The Wizards coveted his long-range shooting. therefore, they gave him a sweet deal to lock him in for the next five years. Now the question looms of who will he be playing with next season as John Wall has recently asked for a trade, and Bradley Beal is on almost every contender's wish list.
One thing is for certain with Washington, they have a solidified shooter.
Jerami Grant
Jerami Grant has agreed to a three-year, $60M deal with the Pistons, per @ShamsCharania pic.twitter.com/xN2vO4yWko

— Bleacher Report (@BleacherReport) November 21, 2020
Have the Nuggets gone mad? Or do they have enough faith in the potential of Michael Porter Jr at that 3-4? Have the Pistons gone mad? Or do they think Christian Wood has reached his ceiling? Jerami Grant just signed a three year, 60 million deal with Detroit. Therefore, leaving Christian wood to leave to Houston. A questionable decision for the Pistons. Wood averaged 13 points on 21 minutes and 56 percent shooting off the bench last year. Although the grant is proven to be a better defender, Wood seemed to be a part of Detroit's future. Evaluating the Top 10 2020 NBA Free Agents ends with the versatile wing in Jerami Grant.
Nevertheless, it seems as though the Nuggets are freeing up space for Michael Porter Jr. to shine as they let Grant go. They did resign Paul Millsap. However, that's a one-year, 10 million dollar contract. It seems more like a veteran's signing. Just in case Porter is a year away. Denver has a big void to fill defensively. And they are potentially hoping Porter can develop on that end, with his magnificent scoring prowess.
This deal isn't as shocking as say Harrell to the Lakers or Howard to the Sixers, but it does have a confusing ring to it. One that we will see the effects of in 20-21.
Check out more here at Bellyupsports