Picking the winners and losers from a draft that just happened is quite tricky. On one hand you could be right and have your confidence so high you can't see it anymore. Then, on the other hand you could be wrong and feel salty and never want to make one of these posts again. Well, today I am gonna make the gamble and see what comes of it.
Winners
Charlotte Hornets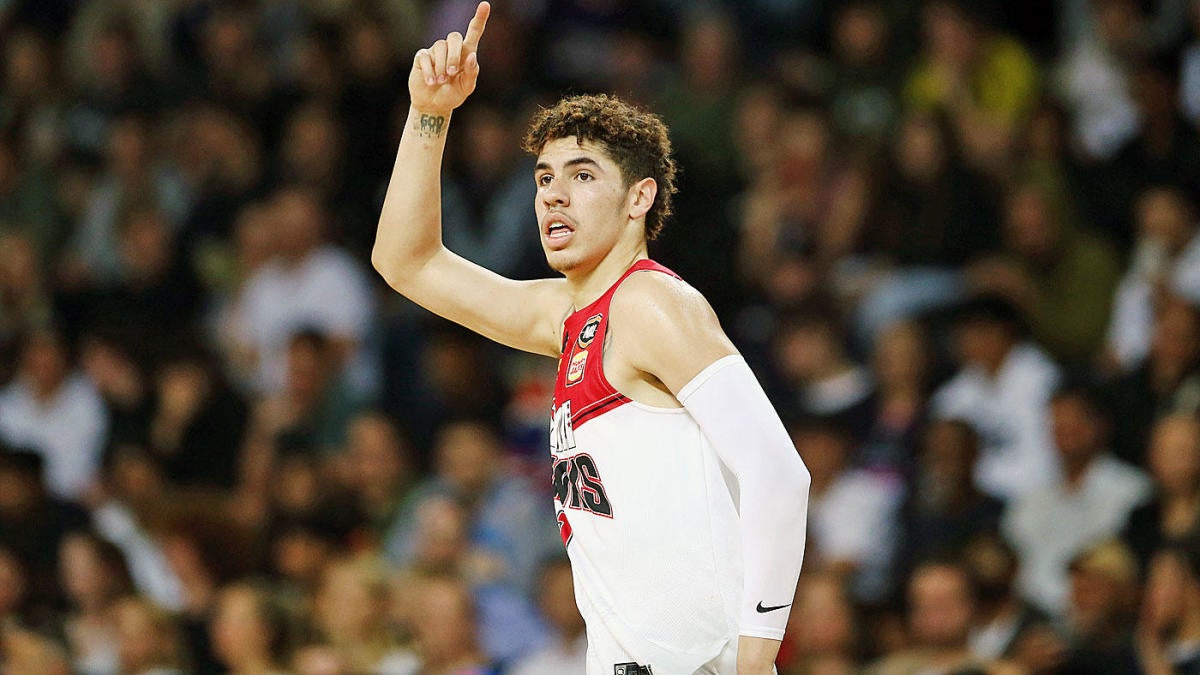 Charlotte is a winner in my opinion. They drafted the best available prospect according to the ESPN Big Board at number three. Now I understand people either hate or love Lamelo, but you have to admit that the kid can play and has huge potential. He has great size for a point guard, he sees the floor very well, and can create his own shot consistently.
He does need to get better defensively and become a more consistent long range shooter. I believe the franchise sees these glaring holes in his game and will work with him to make him that franchise point guard that they desperately need.
The Hornets also got Vernon Carey and Nick Richards in round two to go with their potential franchise point guard. These players come from blue blood programs, and drafting any blue blood player in round two is a win since there is not much of them.
Philadelphia 76ers
Philadelphia started out a winner before the draft even started. They traded away AL Horford and his outrageous contract for Danny Green, Terrance Ferguson, and $8.6 million trade exception. Danny Green is the highlight of this trade because he fills a need for shooting on the 76ers roster. This team averaged 26.4-percent from the three-point line last year. That is not gonna win in the modern day NBA.
To go along with that, they picked up Tyrese Maxey with the 21st pick in the draft . Nobody expected Maxey to drop that low. Maxey can come in and be the point guard, as Simmons has done well with an off-the-ball role in the past. Maxey will give them a shooting ability that will only improve their percentage from last year.
With the 21st pick in the 2020 #NBADraft the @sixers select @TyreseMaxey out of the @universityofky #BuiltDIfferent x #LaFamilia 😼🏀 pic.twitter.com/wGPRF5PJJD

— Kentucky Basketball (@KentuckyMBB) November 19, 2020
To go along with Maxey the 76ers picked up Isaiah Joe, another good shooter that the 76ers need. He averaged 16.9 points per game, and shot 34.2-percent from the three-point land. With their second pick in round two, they picked up Paul Reed, a big man that is long and athletic. He has tons of upside. Players with his type of potential typically do not last until the 58th pick in the draft.
Minnesota Timberwolves
It is hard for someone who has the number one overall pick in the draft not be declared a winner. As the draft got closer it was clear that the Timberwolves we likely gonna pick Anthony Edwards. It was a pick that made sense. They needed a player that they could develop into being a perimeter scorer.
The moment. 🐺 pic.twitter.com/Y0YecUrKVd

— Minnesota Timberwolves (@Timberwolves) November 19, 2020
To go along with Edwards they picked up Leandro Bolmaro with the 23rd pick. Then Jaden McDaniels with the 28th pick. Neither of these prospects stand out on paper, but have potential with the right development plan to have a great career.
Along with their draft picks, they also had an interesting trade on draft night. They brought back a familiar face within the franchise. Timberwolves acquired Ricky Rubio via trade on Wednesday night. This is a perfect fit for the franchise. He brings experience to this team that they did not have without him. He is also a player that makes the players around him better due to his high basketball IQ.
This Timberwolves team could be a dark horse in the Western Conference next year.
Losers
Golden State Warriors
It is hard to say that the team with the second pick is a loser, but in this case I believe I must. The Warriors did a good job getting Wiseman. He fits their team pretty well and fills the one need the were dealing with.
Maybe Wiseman does exceed expectations for the upcoming year and surprises us all. That does not get rid of the fact that Thompson has torn his achilles during a basketball workout. The Warriors are not title contenders without Klay Thompson on the court. Steph Curry needs him by his side like how Batman needs Robin. The news is devastating to the Warriors team, as well as for all NBA fans. No matter how good Wiseman could be next year for the Warriors it does not fill the glaring hole that the offense will have next year without Thompson on the court.
Source: Golden State's Klay Thompson has suffered a season-ending Achilles tear.

— Adrian Wojnarowski (@wojespn) November 19, 2020
With Curry turning 33-years old next season, along with Green and Thompson turning 31-years old, the years of seeing the Warriors dynasty together is coming to a slow and painful end.
Phoenix Suns
The Suns are not being talked about enough. They made a decision that I do not understand. They drafted Jalen Smith with the tenth pick. This does not make much sense as they already have Deandre Ayton as their starting big, who is still young and developing. Suns could have made a trade to get a lower draft pick and still have picked up Smith. He was projected to be a late first round or early second round pick.
Good morning from your newest Sun ☀️ pic.twitter.com/plcLWUrkZJ

— PhoenSTIX Suns (@Suns) November 19, 2020
Suns did the same thing in last years draft with North Carolina's Cameron Johnson. That has not been proven to be a bad decision yet, but it is still questionable. The Suns move with their tenth pick could work out in the future, but as of right now it is just an odd decision.
For the latest NBA coverage from Belly Up Sports, click here or follow @HoopsBellyUp on Twitter.