As we approach Week 11 of this very different NFL season, there are a few games where I see great value on Sunday's slate. Let's check out my three locks heading into NFL Week 11.
Dolphins @ Broncos (+3.5)
This by far is my favorite pick of the week. Miami is red hot after putting Tua at the helm. With Tua starting at QB, the Dolphins are 3-0 but also 3-0 against the spread. Cha- Ching!!! I don't see them slowing down here.
Following their last 4 games, the Broncos have lost 3 and are 1-3 against the spread. The Broncos' offense is also in the bottom five for points per game at 20.7. Considering Drew Lock is questionable with a muscle strain and bruising around his ribs, his chances of playing are not likely, and if he does get out there, he's going to get banged up. Brian Flores will take advantage of this in two ways. He's going to make it a number one priority to get hits on Lock or, if Lock doesn't suit up, he's going to make the inexperienced, second year player from Boise St., Brett Rypien as uncomfortable as possible. I just don't see this game close at all. Stay with the hottest team in the NFL.
The Lock: Dolphins -3.5
Packers at Colts (-1.5)
Arguably the best matchup in Week 11, the NFC North leader Green Bay Packers travel to Lucas Oil and face off against the NFC South leader Indianapolis Colts. The Packers are coming off of an ugly win in Jacksonville last week, one of the worst teams in the league. While weather, with high winds was a factor, I think there was a bigger reason why they only beat the Jags by four. They underestimated the Jags and were looking forward to this Sunday with their matchup in Indy with the Colts.
The Colts are coming off of a very impressive win in Nashville where they outscored the Titans 21-0 in the second half. The Colts defense, which is possibly the best in the NFL, is only allowing 290.4 YDS/G which ranks first in the NFL and are only giving up 19.7 PTS/G which ranks second in the league. Pretty impressive numbers coming from Indy but I don't think it will be enough against Aaron Rodgers and the Pack. The Packers rank top six in offensive YDS/G and PTS/G. I also think that the Colts defensive numbers are little fraudulent as they have played three of the worst offenses this year including Jacksonville, Chicago and the Jets. This is the best offense the Colts have seen this year and they will have difficulties having to stop Davante Adams, Aaron Jones and now Allen Lazard who they have activated this week from IR.
Green Bay is also 4-1 against the spread on the road and I don't see old man Rivers keeping up with Aaron Rodgers and the Pack. Take the dog.
The Lock: Packers +1.5
Cowboys at Vikings (-7)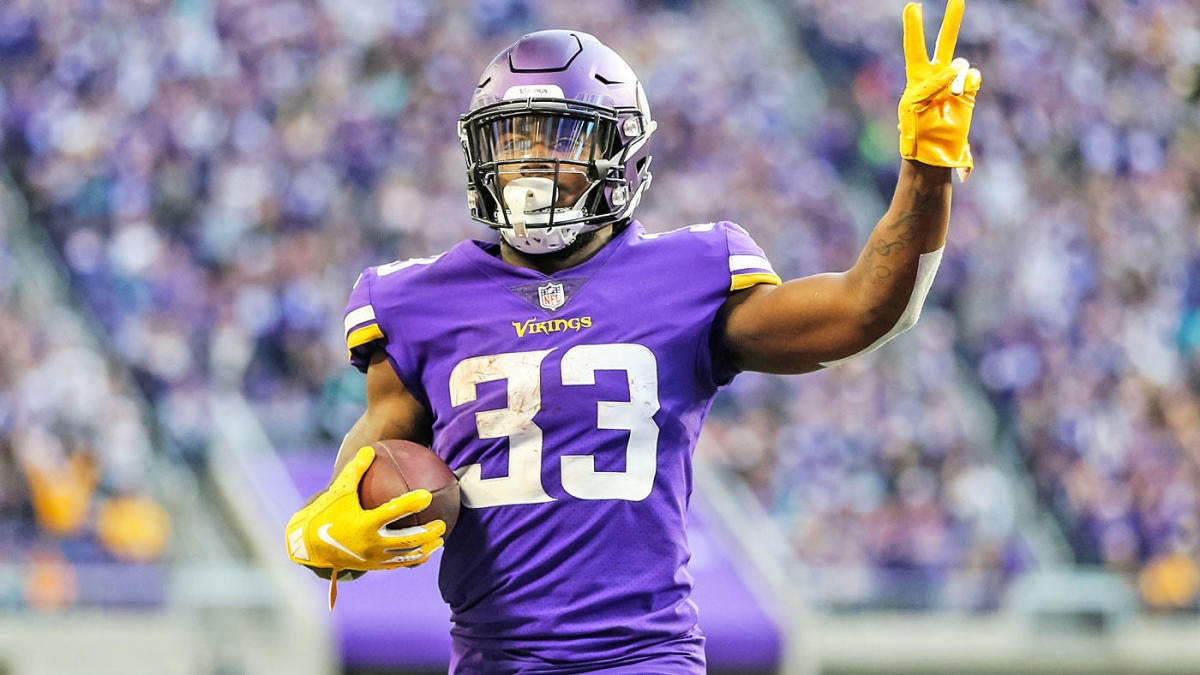 To finish off my NFL week 11 locks, let's look at one of the most non-intriguing match-ups of the week, The Cowboys head to Minneapolis after their bye week to take on the Vikings. The Cowboys, who have been the most disappointing team in the NFL this year, have been abysmal. Their defense is last in scoring, letting up 32.2 points per game, while they gave up the second most YDS/G at 157. Yuck!
Seeing those stats, there's one man who is licking his chops. That man is no other than the league leader in rushing yards, Dalvin Cook. With only playing in eight games so far, Cook has managed to rush for 954 yards and 5.5 yards a carry. This is just scary, especially if you're apart of the "Swiss cheese" Dallas defense. Cook's only eight yards ahead of Tennessee's Derrick Henry. But Henry also has an extra game on him. The next closest? Well that's Ronald Jones of Tampa Bay, who has played two more games and is 224 yards behind Cook. Wow. After this week, Cook could have a huge cushion in the rushing title.
With all of that being said, the Vikings who looked like their season was over early, by losing four of their first 5 games, have sprung off three straight wins. They're also 2-1 in their last three games against the spread. So, the Vikings are hot but this bet is a lock because the Cowboys are horrendous. The Cowboys are a league worst 1-8 against the spread on the season and 0-4 on the road. Trust Dalvin Cook and the Vikings.
The Lock: Vikings -7
Lock Them In!
Get my NFL week 11 locks in as soon as possible before these lines change in the direction not in your favor. Thank you for reading and good luck to all of you. Let's have a Sunday!
All lines here are courtesy of www.caesarscasino.com
Be sure to check out more fantasy and gambling articles at www.bellyupfantasysports.com or follow @BellyUpFantasy on Twitter.