On Sunday, the Sixers fell to the Cavaliers 94-118 in a game that they were expected to win pretty easily. Even though superstar center Joel Embiid didn't play, it was still concerning to see Philadelphia get manhandled like that. Good teams don't get killed by Andre Drummond and Collin Sexton. You know it's bad when JaVale McGee is draining threes and then running back on defense laughing. Like, that was borderline embarrassing. Embiid is going to miss a lot of games. That's just how it is. If the Sixers play like this every time he's out, they're going to lose a lot of games. Here are my 76ers takeaways on what went down.
What Happened With the Offense?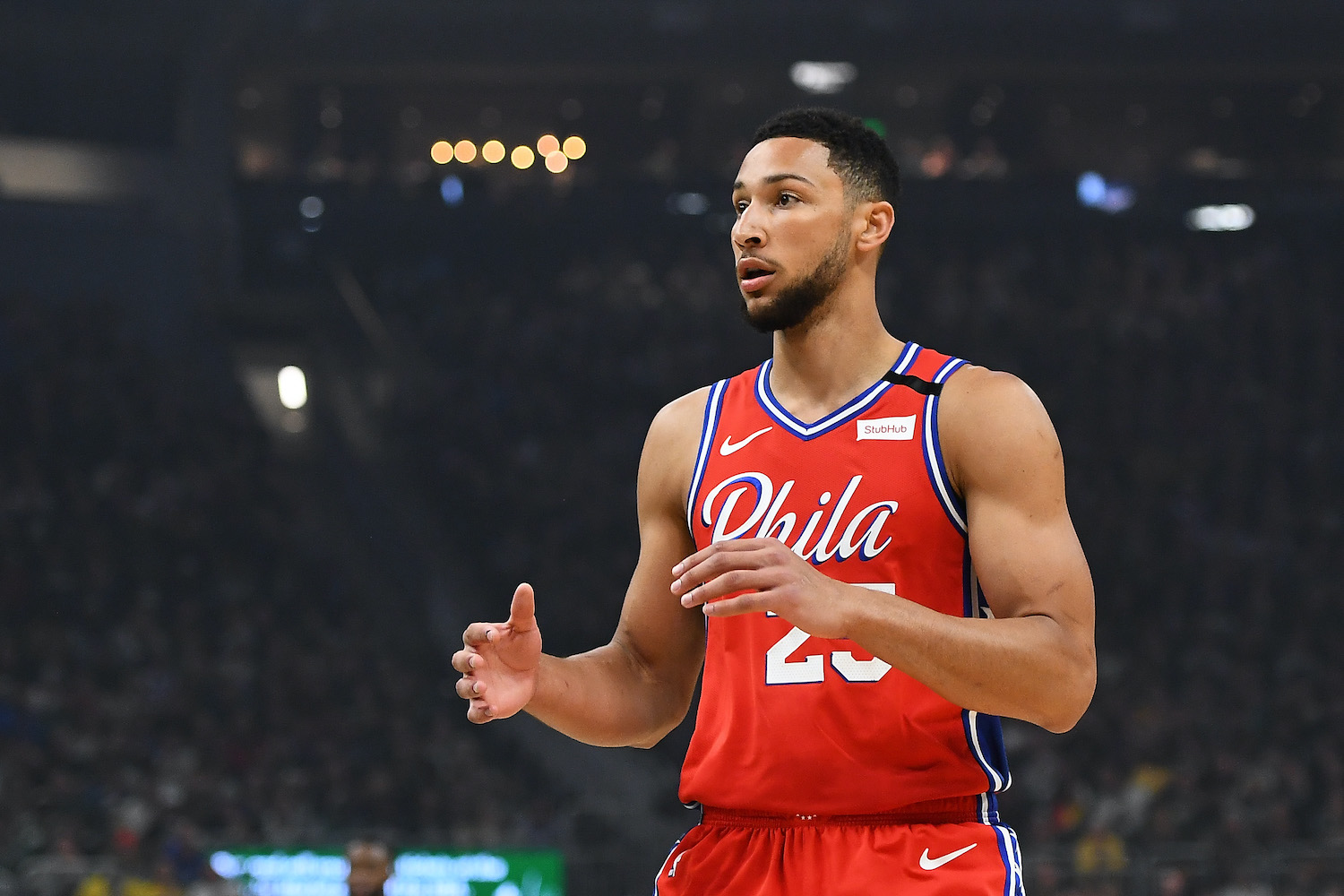 The 76ers looked really bad on both ends of the floor, but I thought the offense looked especially bad. The team turned it over 21 times. In contrast, they averaged just 14 in their two games with Embiid. They also only put up 94 points, while averaging 111 points in the games that Embiid played. That's quite a drop-off.
Daryl Morey purposefully brought in lots of shooters to surround Embiid and Simmons. The idea was that they would perform better. Embiid has looked fantastic, but up until now, Simmons looks like the same player he's been for the last couple of years. The defense and playmaking for others are great, but you have to show me something scoring-wise. 15 points from your main ball handler and best player with Embiid out against the Cavaliers just isn't going to cut it. Not to mention, Simmons had 6 turnovers and only 4 assists.
They don't seem to have an offensive identity with Embiid out of the lineup. You would think that without Embiid the ball movement and fast-break scoring would improve, but neither of those things happened. Simmons might be the best defensive player in the league, but he is an All-NBA talent and is getting paid lots of money. He is expected to be more than just a defensive specialist. The Sixers need way more from Simmons and Mr. $180 Million offensively. As good as Joel Embiid is, you can't have him carry the offensive load every night and expect to beat the elite teams. If Simmons can't pick it up, don't be surprised if Morey ships him out for Harden to give the 76ers more offensive firepower.
What Happened With the Defense?
The defense was also putrid, but I'm not as worried about this side of the floor. The Cavaliers' starting lineup is very big. Andre Drummond, Kevin Love, and Larry Nance are all the size of a center, and all of them start. This forced Tobias Harris to guard someone taller and stronger than him in almost every possession. Harris isn't a great defender as it is, and the Cavaliers continued to attack him in the paint. Normally that wouldn't be too much of a problem with Embiid playing. But, with Tony Bradley in the game, Harris didn't really get any help. However, most teams don't start as many big guys as the Cavaliers do, so I don't see these struggles as a long term issue for the Sixers.
What bothered me defensively was how easily Cleveland's guards were driving into the paint and getting easy buckets around the rim. You won't win games if you don't make teams work for points. The 76ers seemed to lack urgency on defense all game, and that will need to be fixed. Obviously having Joel Embiid will help a little bit with this, but Philadelphia needs to win the games where Embiid isn't playing because there are going to be lots of games he misses.
Joel Embiid's Impact on the Team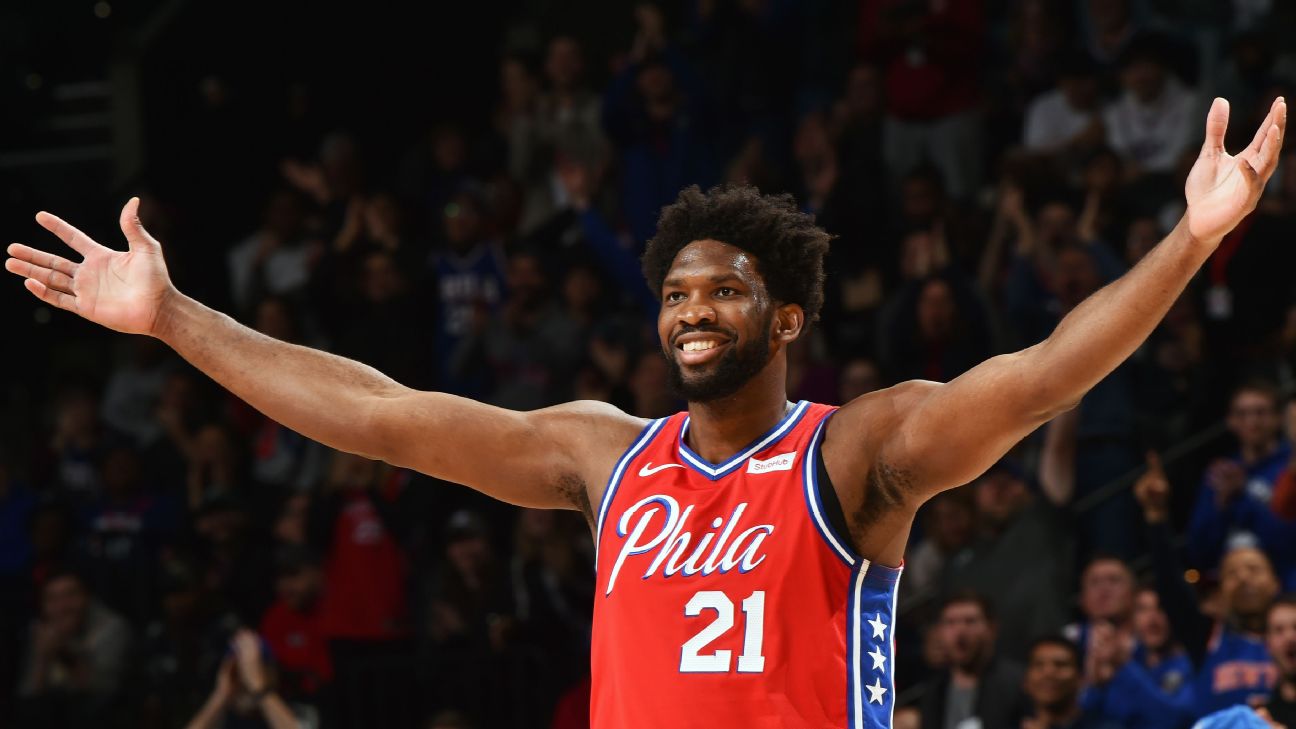 Let's stop talking about the negatives and take some time to appreciate just how important Joel Embiid is to the 76ers. People say that Embiid is a ball stopper and careless with the ball. But, the one game he's out, the turnover to assist ratio drops. People use last year's playoffs to say that Embiid isn't a winner. But, over the last four years, Philly has won 66 percent of the games Embiid has played in. For comparison, they are 30-30 in games Embiid doesn't play.
What makes Embiid so special offensively is that the offense doesn't need to be in rhythm for him to get buckets. He's like a security blanket. If the Sixers need to score, they give the ball to him in the post and let him go to work. Unless you double Embiid in the post, he ends up either scoring or shooting free throws almost every time. When his jumper is falling and he's locked in, he's almost unstoppable. Joel Embiid isn't what makes the offense work, he is the offense.
On top of all of this, Embiid is one of the top paint defenders in the league. Embiid is the best center in the league, but his teammates need to step up for Philadelphia to be contenders.
Conclusion
The 76ers need to win games like these if they want to have a successful season. The East is getting tougher, and there is no guarantee that Philadelphia makes it out of the first round this year if they don't get a good playoff seed. Joel Embiid has looked great, but the other guys, especially Simmons, need to step up if they don't want to be traded for Harden.
Thanks for checking out this article. If you enjoyed it, check out some other Belly Up Sports basketball articles, and follow my Twitter @BStahlSports.