This past Sunday, the College Football Playoff was determined. Once again, it feels like the same teams are in the final four. You would think the NCAA and ESPN would be a little more lenient of who they would allow this season, especially since still we're in #CoronaSZN, but no. Money talks when it comes to "The Club" and the NCAA and ESPN are playing bouncers. ("Let me see… Cincinnati… oh, you're not on the list. I can't let you in.")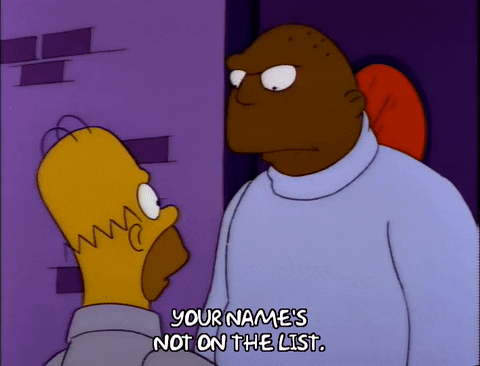 Some may disagree with me, but it's time to expand the College Football Playoff.
Wash, Rinse, Repeat
In a past episode of my podcast No Credentials Required, my co-host Corey pointed out that seeing the same three teams being in the playoffs would start to make them stale. And he makes a solid point; look at who has appeared in the seven-season existence of the College Football Playoff:
Alabama has appeared in all but one (2019).
Clemson has appeared in all but one (2014).
Ohio State has appeared in four (2014, 2016, 2019, and 2020).
Notre Dame has appeared in two (2018 and 2020).
Oklahoma has appeared in four (2015, 2017, 2018, 2019).
Oregon (2014), Florida State (2014), Michigan State (2015), Washington (2016), Georgia (2017), and LSU (2019) have each appeared in one.
My expert scientific formula: eleven teams in seven seasons = BORING. The first reason to expand the College Football Playoff is additional teams keeps the format fresh.
Rewarding the Most Deserving Teams
The biggest argument that this year's CFP has brought upon arguments that one, if not, two teams did not deserve a spot in the CFP: Ohio State and Notre Dame. Reasons? Ohio State basically had been accommodated a spot by the Big 10 (and if you know me well, you know how I feel about them right now). Meanwhile, Notre Dame once again failed to show up when the lights were brightest and wilted like a shamrock in the hot sun. Yet both teams were given CFP spots. Many have made the argument that there were other more deserving teams (i.e. Texas A&M, Cincinnati). The second reason to expand the College Football Playoff is to reward teams that deserve a shot at the playoff.
How I Would Expand the College Football Playoff
Call me delusional or call me a mad scientist, but after being constantly underwhelmed by semifinal matches that are blowouts, I have a way to expand the College Football Playoff that will make most of us fans happy.
Conference champions receive automatic bids followed by six at-large bids, expanding the field to 16.
Seeding is based on a series of parameters (ex. strength of schedule, quality wins).
First and second round quarterfinal games would take place at the home stadium of the higher seed.
Semifinal games would be played at two of the legacy New Year's Six bowl sites and would be hosted on a rotational basis. The championship game would also be on a neutral site.
The remaining bowl-eligible teams would fill out the bowl schedule, so schools and networks get their respective piece of the pie.
The four major networks (ABC/ESPN, CBS, FOX, and NBC) would each broadcast the first two quarterfinal rounds. But here's the fun part: the semifinal and championship game would be up for bidding for the networks on a rotational basis.
So, What's the Hold-Up?
The biggest hold-up is ESPN itself. It's their baby and the current contract goes through 2025 (thanks a lot, John Skipper). Naturally, they will be the most resistant to expansion. But as fans and punditry continue to grumble about undeserving teams that go to the College Football Playoff, an expansion might need to come sooner or later. The Worldwide Leader will need to make a decision sooner than later.
(If you're looking for an alternate point of view on the CFP, check out Kev's column. Warning: he's a bit perturbed.)
Got your own take about expanding the CFP? Leave a comment below or hit me up on Twitter: @WhoIsRyanMcC. And don't forget to check out my podcast No Credentials Required (new episodes every Wednesday) and my live stream show A-Round for the Weekend (most Fridays at 6:30pm).