This is a counterpart to my article about the NFC's New Year's resolutions. Here are the AFC New Year's Resolutions. Let me know if any of these are right or wrong!
AFC South Resolutions
Houston Texans
Deshaun Watson is one of my favorite players, so this whole team makes me sad. Watson is with Houston for the long-term, and for this AFC New Year's Resolutions, the Texans need to find a head coach. Enter, Eric Bieniemy. This is the easy answer. The Texans just need to get the offensive guru out of Missouri. With that being said, the Texans may need a new defensive coordinator if Romeo Crennel isn't getting the job done anymore. Enter, Kris Richard? Richard has taken the year off after serving the Cowboys as a defensive backs coach. Richard interviewed for many jobs in the offseason, but received no offers. For a full breakdown on his situation, here is a great article by USA Today about Richard's situation. Either way, the Texans' New Year's Resolution is to build a coaching staff to support Watson.
Jacksonville Jaguars
Do you all remember the storyline of Andy Reid sending Brian Flores some Kansas City barbecue because the Dolphins beat the Patriots in Week 17 and helped the Chiefs get a first round bye? I feel like Doug Marrone of the Jaguars should send Sean McVay some form of Jacksonville delicacy to celebrate the Rams losing to the Jets and helping the Jags get the number one pick. What is Jacksonville known for food wise? I couldn't find their delicacy, but I do remember from Deadpool that Ryan Reynolds said that Jacksonville has a great TGI Friday's. So maybe Marrone has to send McVay some TGI Friday's? Anyways, with the number one pick in the draft, the Jaguars' resolution for 2021 is to not screw up the pick. Do the easy task and draft Trevor Lawrence.
Indianapolis Colts
Sorry, Colts fans. Philip Rivers is not the long-term answer. Rivers is on a one-year deal with Indianapolis, and the Colts need to find their long-term answer. The Colts drafted Jacob Eason in the fourth round of the 2020 draft, but to me he seems more like depth rather than a starter. The Colts could grab Carson Wentz from the Eagles to reunite Reich and Wentz, or the Colts could grab a quarterback in the first round of the 2021 draft because this quarterback class is deep.
Tennessee Titans
Something I noticed about the Titans this year is that Mike Vrabel's squad often found themselves playing behind early. This task seems simple, but the Titans need to find a way to start quicker in order to stop fighting an uphill battle. Granted, their play style involves wearing the defense down with Derrick Henry, but this is looking like a problem for the Titans.
AFC East Resolutions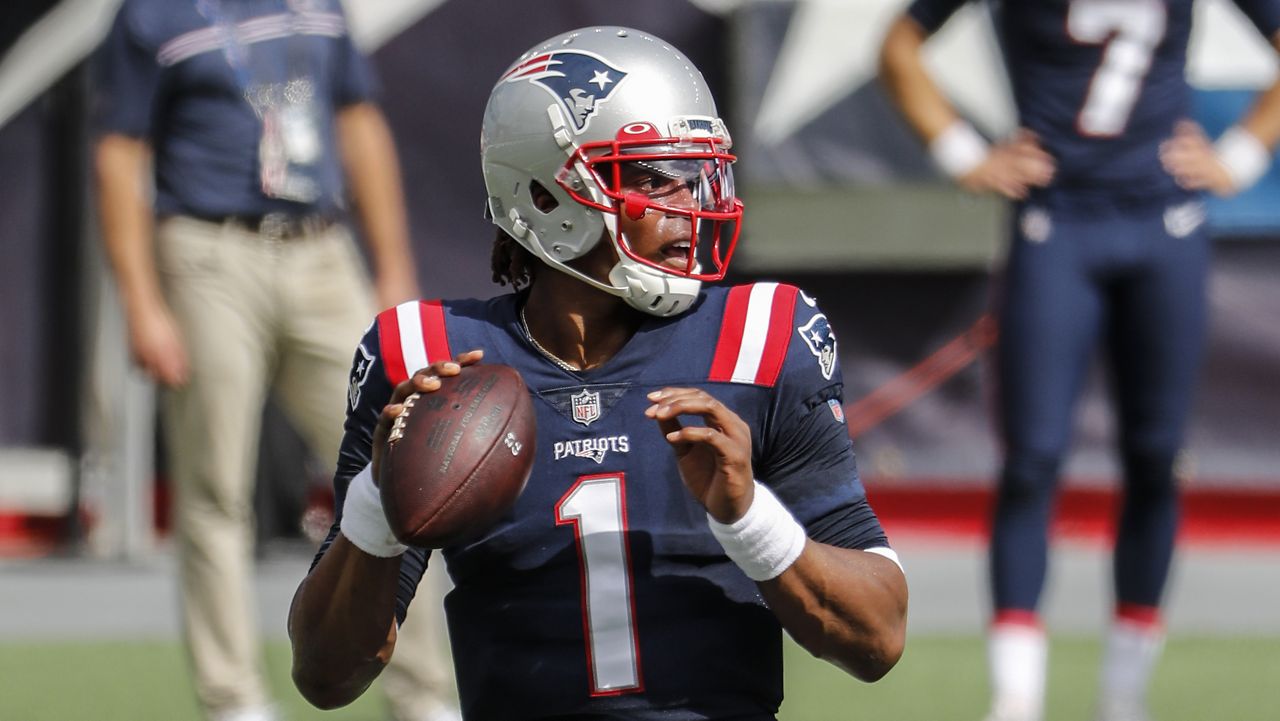 New England Patriots
Oh, New England. What a new situation for the Patriots. The Patriots need to find a future quarterback. Except this time, it's serious. Cam Newton can't complete a deep ball and Stidham has yet to see real playing time. With a high draft pick, are the Patriots actually going to draft a quarterback high as their 2021 resolution?
Buffalo Bills
Buffalo doesn't really have any issues, for now. Right now they look legitimate, but we don't know how they're going to perform in the playoffs. The defense at the beginning of the season doesn't look the same as it does now, which is a great thing. Here's the Bills' New Year's Resolution: keep the momentum up! If they can keep the momentum up, this team can win a Super Bowl. Well, the worst thing that could happen is this team loses five Super Bowls in a row instead of four.
New York Jets
"Ay ay ay, this is a dees-aster." If you watched I Love Lucy like I would religiously as a kid with my family, and you've heard Ricky Ricardo say this time and time again, then you know how every Jets fan feels right now. The Jets appear to be missing out on the Trevor Lawrence sweepstakes, so it's time for the Jets to salvage the situation. With what will hopefully be the second pick in the draft, the Jets still need to draft a quarterback. It doesn't matter if Sam Darnold is a good quarterback or not, he doesn't fit in with New York anymore. Therefore, the Jets need to draft a quarterback like Justin Fields or Kyle Trask.
Miami Dolphins
The Miami Dolphins have a truly odd quarterback situation right now: they have a relief pitcher. Twice now has Tua not performed well and immediately found his way to the bench in favor of Ryan Fitzpatrick. There is no way this strategy can continue in 2021. Dear Dolphins, stick with one quarterback in 2021.
AFC North Resolutions
Pittsburgh Steelers
For years now, the Steelers drafted quarterbacks to be the heir to Big Ben's throne. For years, the Steelers failed in doing so. As Ben Roethlisberger's production declines, the sand in the hour glass runs out. Whether it's Mason Rudolph or Duck Hodges, I'm not sold on the next Pittsburgh quarterback just yet. There is a bigger issue here: the Steelers can't run the ball. Since Le'Veon Bell's ugly departure, James Conner has been fine, but not great. For this team's AFC New Year's Resolution, the Steelers need to find a new running back. So, Pittsburgh, draft Najee Harris if he's available.
Baltimore Ravens
The Ravens have faced a big problem all year: the passing game. Lamar Jackson, the reigning MVP, is not the issue here. The issue is that the Ravens have had issues moving the ball down the field. Marquise Brown and Willie Snead haven't been the deep threats we had hoped for. Dez Bryant is a nice addition and could help the passing game, if given a full offseason to connect with Lamar. Nonetheless, in 2021, the Ravens need to identify their deep threat; whether that player is on their roster, needs to be drafted, or is on another team's roster.
Cincinnati Bengals
The rebuild seemed to be going well for the Bengals until Joe Burrow suffered a devastating knee injury. One of the unique AFC New Year's Resolutions for the Bengals: help protect Burrow. Spend all of your draft picks to on offensive linemen and protect Burrow. Maybe an extra weapon or anybody on defense, but for the love of God protect Burrow.
Cleveland Browns
This rebuild worked, rejoice city of Cleveland. Keep leaning on the run in 2021 Cleveland, because this is your style. The new coaching system turned this offense into a run-heavy offense, letting Baker be a gunslinger only when necessary. And let me tell you, I love this new-look team.
AFC West Resolutions
Kansas City Chiefs
Run it back. We don't know if the Chiefs are winning the Super Bowl, but we can assume the Chiefs are winning the Super Bowl. So here's an easy New Year's Resolution: run it back, KC. Keep every key piece of personnel that they can. The only improvement that could be important here is with a good offseason, the Chiefs can fully understand how to use Le'Veon Bell.
Los Angeles Chargers
This sucks, because I love Anthony Lynn. Unfortunately, Lynn is not fit to coach the Chargers anymore. The players love Anthony Lynn as we saw in Hard Knocks, but Lynn keeps finding ways to help his team lose. If the Chargers want to win and continue to build Justin Herbert's confidence, then they need to find a new coach. If the Texans can't land Eric Bieniemy, do you think he would like to work in Los Angeles?
Las Vegas Raiders
Well, it looks like this team isn't making the playoffs. With that being said, this is one of the more simple AFC New Year's Resolutions for the Raiders. And that resolution is to believe in Derek Carr. With a lot of speculation about Carr entering the season, the Raiders signed Marcus Mariota as a potential replacement for Carr. What exactly did this do? Light a fire inside Carr to try to return to MVP form. Carr didn't play like an MVP, but he still shined this year. You hear me Gruden? Believe in Carr.
Denver Broncos
I really, really wanted Drew Lock to be the answer in Denver. Unfortunately, it looks like Lock isn't what John Elway was looking for. For one of the more challenging AFC New Year's Resolutions, Elway needs to find the franchise quarterback again.