Many analysts predicted that the NFC East would be bad in the 2020 season, but boy did they have no idea that it would be this bad. With three weeks to go in this wild season, let's figure out what went wrong for each team in the NFC Least.
The Dallas Cowboys: 4th in Standings
Let's be honest, the Dallas Cowboys are the least likely team to win the NFC East. For the record, this is coming from a Cowboys fan who knew going into the season that the Cowboys weren't winning the division. This team is 4-9 and in last place in the NFC East.
What went wrong? Literally, everything. But everything wasn't always this bad. Dak Prescott was playing lights-out to start the season. Prescott eclipsed 1,800 passing yards, 9 passing touchdowns, 3 rushing touchdowns, and his last touchdown of the season was a receiving touchdown. Under Prescott, the Cowboys were 2-3, and despite Dak's numbers, he couldn't do EVERYTHING.
Many people speculate that Dak should leave in the offseason. What if Jerry Jones and Prescott can't agree on a deal? Well, Jerry says Dak is still the quarterback. His word is his bond, right? Soon after the injury, Jones put out a statement explaining his stance on Prescott.
The problem is the horrendous defense. This dreadful defense could probably let Daniel Jones look great against them. Oh wait, they did. This atrocious defense allows the most rushing yards per game and the most points per game.
In the first round of the draft, the Cowboys had the opportunity to draft someone on defense. Instead, they drafted Wide Receiver, CeeDee Lamb, out of Oklahoma. No matter what, this is still a good pick. Lamb is already a star at his position, but you can't help but wonder who else Dallas could've picked up with this pick. Dallas got a steal in the draft by drafting Trevon Diggs at cornerback in the second round.
That said, Dallas didn't take care of their defense in the offseason. They let Byron Jones walk away and they hired Mike Nolan. Blame the players, blame the coaching, either way, this combination does not mix.
That's what's wrong in Dallas right now. Dak is injured and the defense isn't adapting to the new coaching strategies.
The Philadelphia Eagles: 3rd in Division
Honestly, I thought that the Eagles were going to win the division this year. I believed that the Eagles were going to get over the injury bug, Wentz was going to have receivers, and the Eagles would win the division. Yikes. Who would've thought that Carson Wentz was going to be the problem?
This year, Carson Wentz is leading the NFL in interceptions with 15. He's become so bad that Jalen Hurts has been tapped as the starter for the Eagles. Hurts won his first start against the New Orleans Saints and will start for the Eagles against the Cardinals next Sunday.
Wentz has had targets all year. His pass-catchers include Alshon Jeffrey, Greg Ward, Travis Fulgham, Jalen Reagor, Dallas Goedert, and Zach Ertz. Wentz is the problem.
You could smell that something was wrong with the draft. Howie Roseman screwed up the pick and drafted Jalen Reagor instead of Justin Jefferson, Tee Higgins, or Chase Claypool. Sure, maybe Reagor becomes a house-hold name one day, but right now all three of these other receivers look measurably better. Then, Roseman pulled a fast one on everyone and drafted Hurts in the second round. He drafted Hurts as a serviceable backup in case Carson got hurt, which is possible, but it looks more like Hurts was drafted because Roseman was losing faith in Wentz.
So where did things begin to go wrong for the Eagles? When Carson Wentz forgot how to not turn the ball over. The Eagles are 4-8-1 and are looking to reach the offseason and figure out the quarterback situation.
The New York Giants: 2nd in NFC East Standings
When Saquon Barkley went out, I was ready to throw in the towel on this team. Somehow, this team is still alive and well in the NFC East.
There's not much to say about this team, yet they are still alive in the NFC Least. The Giants have grown tremendously since the start. This team believes in Joe Judge and they are fighting for him. This team went into Seattle and beat the Seahawks 17-12 and harassed Russell Wilson.
The Giants are getting better and better, except for one player: Daniel Jones. Jones hasn't recorded a passing touchdown in three games for crying out loud. Is this New York's franchise quarterback? If you are a fan of any other NFC Least team, you hope Danny Dimes is the Giants' quarterback for years to come.
What did the Giants mess up? Barkley got hurt and Jones isn't developing as much as the Giants want. The Giants are 5-8 and somehow alive in the NFC East race.
The Washington Football Team: 1st in NFC East Standings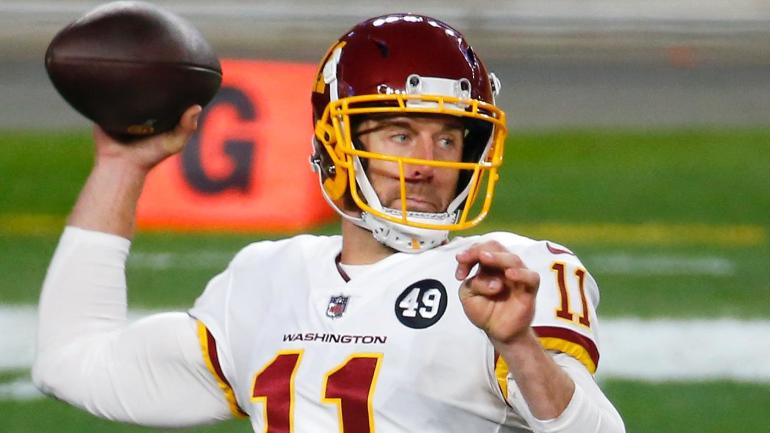 Absolutely no one saw Washington being in the lead at any point in the NFC East. Let's be honest, there is no reason why the team with no name should be in the lead in this division, but all the teams are terrible and deserve this.
I'll be honest, it is nice to see that Ron Rivera is having success in Washington. The football team needed a huge culture change after having a racist name, incompetence in the front office, mistakes from the medical staff, and have you been to their stadium? My God. I've seen high school football stadiums in Texas nicer than FedEx Field.
Then, we get to the quarterback situation. This year, we have seen Kyle Allen, Dwayne Haskins, and Alex Smith play for the Washington Football Team. It wasn't a surprise that we saw Kyle Allen play because of his connection with Riverboat-Ron. It wasn't a surprise that he wasn't playing well even before he got injured. Dwayne Haskins hasn't proved to be worthy of a first-round draft pick. He has a new coach this year, but Rivera was quick to give up on Haskins. Haskins has a good character, as seen in the GIF below, and could fit well as a developmental player somewhere else.
Many of you saw when Alex Smith was tackled on the sideline, and Dwayne Haskins ran over to pick him up.

I asked Rivera about that: "Without a doubt, Dwayne has really grown…in the last month. … Right now, he's practicing, and he's practicing well." https://t.co/zZ0alLpES0 pic.twitter.com/il3yyJc0id

— Rhiannon Walker (@InstantRHIplay) November 30, 2020
Alex Smith is playing surprisingly well for someone who almost lost a leg a couple years ago. That being said, Washington should draft a new quarterback in the first round to develop after Smith is gone.
What went wrong for Washington? Honestly, they have exceeded expectations. All we can really say is that they figured out their quarterback situation too late. Washington is 6-7 and somehow is poised to win the NFC Least.
If you liked this article, make sure to check out more of our NFL articles!