The NHL is BACK and we are more than ready for some professional hockey. If you're anything like me, I have been avidly scrolling through #HockeyTwitter looking for content leading up to the new season. But, it just doesn't hit the same as looking through your team's fandom and debating those nitty gritty topics (I see ya Gritty). Lucky for us, Twitter released the official 2021 NHL hashtags today, so let's check out where you can find every team's content!
MassMutual East Division
These stayed relatively the same. One big change is the Flyers hashtag – Anytime Anywhere? It's my pet peeve when teams choose hashtags that have nothing to do with their names or slogans, because then we all spend 15 minutes looking for the hashtag, and the tweet isn't relevant anymore. But, it's neither here nor there, Gritty will tweet it enough for us to memorize.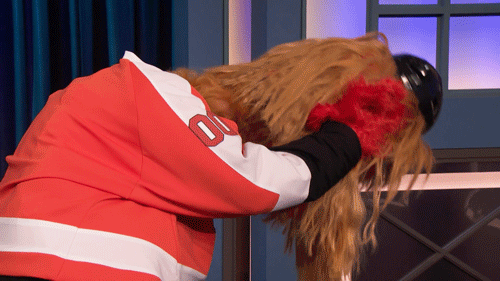 Scotia North Division
It's important to note that the Flames have NOT released an official hashtag thus far, and the team is still tagging #Flames. They may not release one, they are notorious for remaining just below the elite in terms of playing as well, why not do it on social media as well. We will continue to search for an official tag for Calgary fans, or haters.
Discover Central Division
My only complaint here is #LGRW. This may not be new and I can't say that I am incredibly well-versed in the Red Wings fandom (besides loving Al the Octopus), but is this not such a pain in the ass to find? Otherwise, most of these are pretty self-explanatory in terms of confusing 2021 NHL hashtags.
Honda West Division
The most annoying thing about these is going to be memorizing who did "go" X team and who did "let's go" X team. It's really not that big of a deal, but because Twitter's algorithm doesn't always have the hashtag icon pop up (especially on the desktop browser), it will be difficult to confirm that you have the right one. Also, I can't let the West go without pointing out "Yotes." Similar to the Red Wings, maybe I am missing a fan thing here, but this one isn't jiving with me.
Bonus!
If you're not as excited as me about the Seattle Kraken, you should see a doctor. EVEN THIS HASHTAG LOOKS SICK. I cannot wait to see this team come together; and therefore, I will be following their official hashtag on Twitter.
Did you find the Flames hashtag before me?! Let me know @swalshy63 and @SSweetheartsPod on Twitter, and be sure to check out more original Belly Up Sports content!