Inject more of these tweets into my veins. Give me the opportunity to mainline more of Carson Wentz's teammates calling their new signal-caller a leader. I need it. I need it like Tyrone Biggum's needs and will do anything for rocks.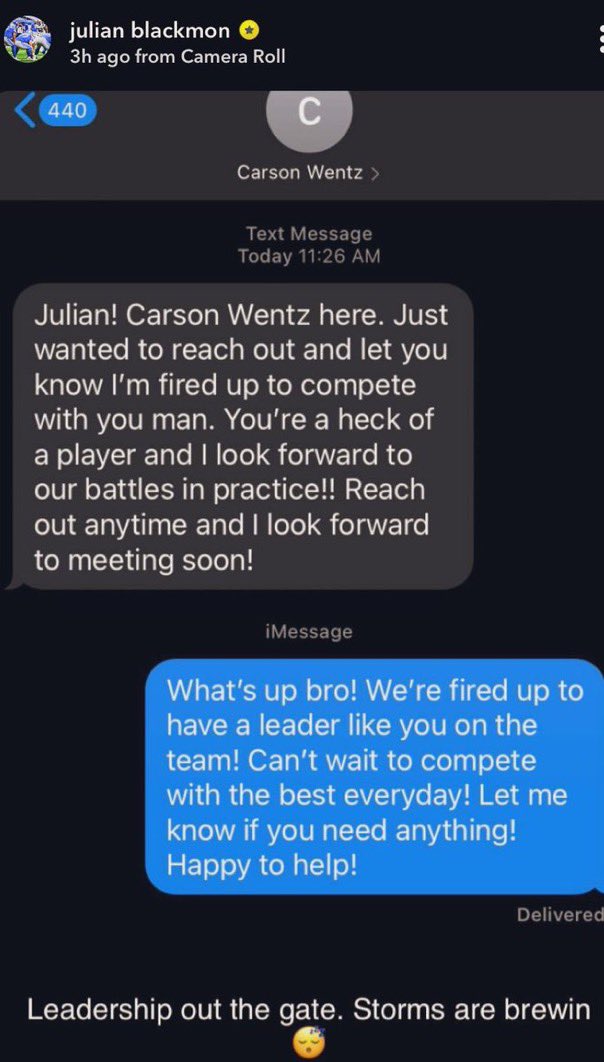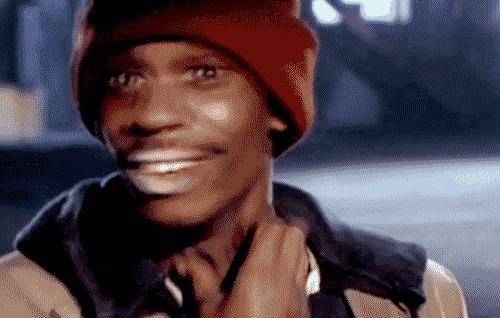 Fortunately, Carson Wentz himself provided me with more of the good stuff with responding to his new teammate with this satisfying statement.
To much of a good thing can be a dangerous thing. This is why the best of the best will tell you that moderation is the true spice of life.
Carson Wentz's History History with Teammates
Not sure if Julian Blackmon or any of the other Indianapolis Colts know this but William Wallace isn't their new teammate. It's Carson Wentz. This isn't a guy that when things get tough, his back against it, and another player is creeping down his neck looking to take his job is going to act like a former MVP candidate. I know this because the one time in Wentz's five-year career where the team was looking at the backup quarterback to take his spot he felt that was a very disrespectful thought to have. Adam Schefter reported this back in December.
Carson Wentz is not interested in being a backup quarterback and would want to move on from the Eagles if the current situation — with Jalen Hurts starting under center — continues in Philadelphia, sources connected to the team told ESPN.
Carson Wentz's teammates have called him out before. Back in the 2018-2019 season, teammates of Wentz, naturally the anonymous kind, said Wentz was selfish, egotistical, and uncompromising. Wentz's response to that was this;
"It's never fun to read, but to an extent, you look at it and be like, 'Well, if someone did have this perception of me, why? What have I done wrong? What can I get better at?'" Wentz said. "I realize I have my shortcomings. Yes, I can be selfish. I think we all have selfishness inside of us. There's human elements to that, that I really look at and say, 'Well, I can get better.'"
Seems like Carson Wentz really has grown from that situation and tried to be a better person and teammate. Or, that's the opposite of what he did.
Just Google "Carson Wentz's teammates don't like him" and you'll be able to go down a Matrix-like Rabbit Hole of articles of teammates thinking Wentz wasn't the best teammate.
Carson Wentz's Trade to Indy
Wentz was just traded to the Colts for a third-round pick and a second-round pick that could turn into a first-round pick if Wentz plays 70-75% of the season. Philip Rivers retired after his one-year stint in Indy and the Colts needed a quarterback. They didn't have a high pick in the upcoming draft and their coach, Frank Reich(not sure if you heard this), worked with Wentz in Philly when he was playing his best ball.
I'm not saying that his new teammates have to put him through an initiation immediately after he steps off the plane when he landed in Indianapolis, but I think holding off on calling him their leader would also be the right way to go. Make him earn that title. He's the quarterback, which is the most important position in sports, but there's a reason Wentz only fetched a third and a second. It's because he played like pure garbage last year. He played like an undrafted guy who was weirdly given the whole season to prove himself would play. It was bad and it was bad all the time.
Carson Wentz's Pros
Believe it or not, I'm a Wentz guy. I think he can be exceptional and I think he can do that with the Colts. Everything is in place for him to succeed next year. We know about how the Colts have a solid defense, offensive line, and running game. Ryan Fitzpatrick could win 10 games with this team. Wentz has more talent than guys like him so he should be able to take them past 10 wins. His physical tools aren't rivaled by many on the planet but his biggest problem is between the ears.
Carson Wentz's brain became broken after Nick Foles won the Super Bowl after filing in for Wentz back in 2018. To me, Wentz never recovered from not being the guy who brought the Eagles their first Lombardi. After that, he played alright but he was ultimately pressing and was trying to do too much. That led to him not playing well this past year. That and his offensive line being bad and the Doug Pederson calling plays that took 5+ seconds to develop with that offensive line.
The stars are aligned for Wentz to have a major season come September. Will it happen? I have no idea. But, I know I'm going to be needing another fix so please have another Colt's player clamoring over the alleged leadership skills of Carson Wentz. I need it, bad.