The reigning, back-to-back MVP is trying to defend his crown, and posting the necessary numbers to do so, but the NBA world doesn't seem too interested. There has been a surprising lack of coverage on Giannis Antetokounmpo so far this season and I'm trying to think out loud as to why that might be.
With the current state of the league, in the world of COVID-19, All-Star game controversy, early player movement, and a new crop of award favorites, have NBA fans started to experience Giannis-Fatigue? Or are there just a number of more interesting topics to discuss?
Giannis-Fatigue as it relates to daily NBA scuttlebutt
As we have all come to accept, admire, and at times loathe, the NBA is a 24/7/365 sport. There is always something to talk about. And when there's nothing to talk about we'll find something to talk about. In 2021's NBA there is no shortage of content.
If it's not last night's slate of games, it's the latest trade rumor. If it's not about ever-changing COVID protocols, it's the All-Star game. If it's not about the hottest team in the league, it's about the MVP race (which starts earlier every year).
2021 West All-Star starters:
Stephen Curry
Luka Doncic
LeBron James (captain)
Kawhi Leonard
Nikola Jokic

— Shams Charania (@ShamsCharania) February 19, 2021
2021 East All-Star starters:
Kyrie Irving
Bradley Beal
Giannis Antetokounmpo
Kevin Durant (captain)
Joel Embiid

— Shams Charania (@ShamsCharania) February 19, 2021
The problem here for our friend Giannis? He seldom fits into the categories being discussed daily. The conversation surrounding the NBA has to pique the interest of your fanbase, diehard or casual. This season has a lot of uniquely interesting plot points and Giannis and the Bucks just haven't been one of them.
Interesting
The Brooklyn Nets traded for James Harden just over a month ago and now employ three of the most dynamic, unstoppable scorers the NBA has ever seen. They're also and absolute train wreck on defense. But their offensive ability is so ungodly when it has to be it might not even matter.
In the 4th quarter, this season the Brooklyn Nets have a 124.9(!) offensive rating (ORTG), the best mark by a margin of 8.9 greater than the New Orleans Pelicans in second place. They also have a 119.9 defensive rating (DRTG) in the 4th. The worst in the league. The Nets are a rollercoaster of a team. They have three dudes you can't take your eyes off of. And currently sit at 2nd place in the Eastern Conference standings.
Not so interesting
The Bucks of Milwaukee continues to press on as a high-powered offensive team. They lead the league in ORTG through 28 games. But they've continued their struggles as a team defensively, boasting a league-average DRTG. This puts them second in the league in Net Rating (NETRTG) behind the Utah Jazz (we'll get to them in a moment).
Following one of the most disheartening playoff exits from a top-seed in recent memory, Milwaukee addressed their roster deficiencies by swapping Eric Bledsoe for Jrue Holiday. A really great get for the Bucks. One that kept them comfortably in the category of "contender". But also, to this point, not one to keep Giannis and the Bucks in the news cycle. Unless they start to lose a bunch of games, like, maybe, five in a row, while Holiday isn't playing due to health and safety protocols. This brings me to my next interesting topic.
Interesting
The Utah Jazz. At 24-5 the Jazz have the best record in the NBA to go with a league-best NETRTG. Rudy Gobert is still playing DPOY-level basketball. Jordan Clarkson is the frontrunner for Sixth Man of the Year. Mike Conley is playing like Mike Conley again. Joe Ingles and Bojan Bogdanović dish out a lethal dose of basketball savvy nightly. And Donovan Mitchell is the straw that stirs the drink, playing the highest level of basketball in his young career.
The Jazz are an absolute wagon. They're the talk of the town. Utah has won 20 of their last 21 games, with win streaks of eleven and nine (active). Mike Conley has missed the last six games due to a hamstring injury and the Jazz have won those six games by an average margin of 13.8 points. And they're doing all of this after an equally disheartening playoff exit at the hands of the Denver Nuggets in Game 7. Utah is plowing through some of the best teams in the league and it's insanely impressive and worthy of all the praise.
Not so interesting
Giannis and the Bucks are still a top-level team. They sit third in the East and only 2.5 games out of first. But they've been inconsistent and, as of now, on a five-game losing streak. The longest such streak of the Coach Bud era. The fact of the matter is this: NBA fans are not invested in the Milwaukee Bucks unless they're ripping off 18 wins in a row and beating teams by historically wide margins. When the Bucks lose to the Knicks by 20 most people don't ask "what's wrong with the Bucks?", they say "look at the Knicks!".
With the current state of the team we may actually start to see more coverage of Giannis and the Bucks, albeit from a negative perspective. Only this time around we won't all be trying to put Giannis on another team via the trade machine. For one obvious reason. And what I believe to be the biggest reason for possible Giannis-Fatigue.
Interesting
Player movement! Trades! Free agency! There has already been enough high-profile player movement and speculation for a whole season. As previously mentioned, James Harden was traded to the Brooklyn Nets about a month ago. John Wall and Russell Westbrook were traded for each other immediately prior to the start of the season. And there's been some "I Don't wanna be here" energy from Bradley Beal at times.
This is what we do, this is what we like to talk about and discuss. Every contender is always "one guy away" and we're all trying to find the one guy. I'm old enough to remember when one guy had a Super Max contract he hadn't yet signed and could have maybe, possibly, teamed up with some guys to go all-in at a championship run.
Not so interesting
Giannis Antetokounmpo agrees to five-year, $228 Million Super Max extension. I don't want this to come off the wrong way. Giannis signing the super max and committing to Milwaukee is very enthralling. I root for any great player to try and win with the team that drafted them. However(!), through the lens of Giannis being a topic of conversation daily/weekly/monthly, it's delivered a critical hit to his level of intrigue.
How many edits of Giannis have you seen in another team's uniform? He was supposed to be the savior for any team that had cap space. This was heightened to new levels after their embarrassing playoff loss to the Heat. Bucks fans (mainly just my friends) had already said their goodbyes. Then the Freak went back to Greece to decompress. Then he unfollowed all his teammates. And the seeds of Giannis-Fatigue were planted.
The Milwaukee Bucks, despite Giannis' greatness, require real eye-popping, head-turning factors to break into the news cycle these days. Factors such as a player gunning for an MVP three-peat. An achievement not earned since Larry Bird from '84 to '86.
Giannis-Fatigue as it relates to MVP consideration
Giannis Antetokounmpo became the 12th player ever to win back-to-back MVP's; he has a chance to be just the fourth to win three in a row alongside Bill Russell, Wilt, and Larry. A very tall order even before considering the number of outside factors influencing these decisions. Merely posting the same counting stats as previous MVP seasons isn't going to cut it. Voter-Fatigue is a very real thing. And the narrative of the season and your story can hijack your case. Any time a player has a chance to capture three in a row we should be on it from start to finish.
"Giannis-Fatigue" is nothing we haven't seen before. We just put a new player's name out front. Before discussing why Giannis isn't getting the usual airtime in the MVP discussion, I want to take a brief stroll through the NBA's history of back-to-back MVP winners. Followed by a few brief nuggets as to why their reign came to an end.
Repeat MVP's
Bill Russell – 61, 62, 63 (Oscar 64), 65
Wilt – 66, 67, 68
Kareem – 71, 72 (Cowens 73), 74 (McAdoo 75), 76, 77 (Walton 78, Moses 79), 80 / 1973 – First case of voter-fatigue, Cowens and Celtics go 68-14, padding wins in a bad division, Havlicek equally as good. Kareem averages 30-16-5 Bucks go 60-22 / 1978 Kareem shouldn't have won, but feel obligated to mention it's the year he clocked Kent Benson, missed 20 games and struggled the rest of the way
Moses – 82, 83
Larry – 84, 85, 86 (Magic 87)
Magic – 89, 90
Mike – 91, 92 (Chuck 93) 96 (Karl Malone 97), 98 / 1993 – Maybe MJ wasn't the clear winner (a case can be made for Hakeem) but it definitely shouldn't have been Chuck. The #narrative took control of this one
Duncan – 02, 03 (KG4MVP)
Nash- 05, 06
LeBron – 09, 10 (DROSE 11), 12, 13 / 2011 – Similarly, maybe DRose shouldn't have won, but a lot of people thought it should have been Dwight, not LeBron. DRose is the figurehead for #narrative MVP's and I'll always love him for it
Steph – 15, 16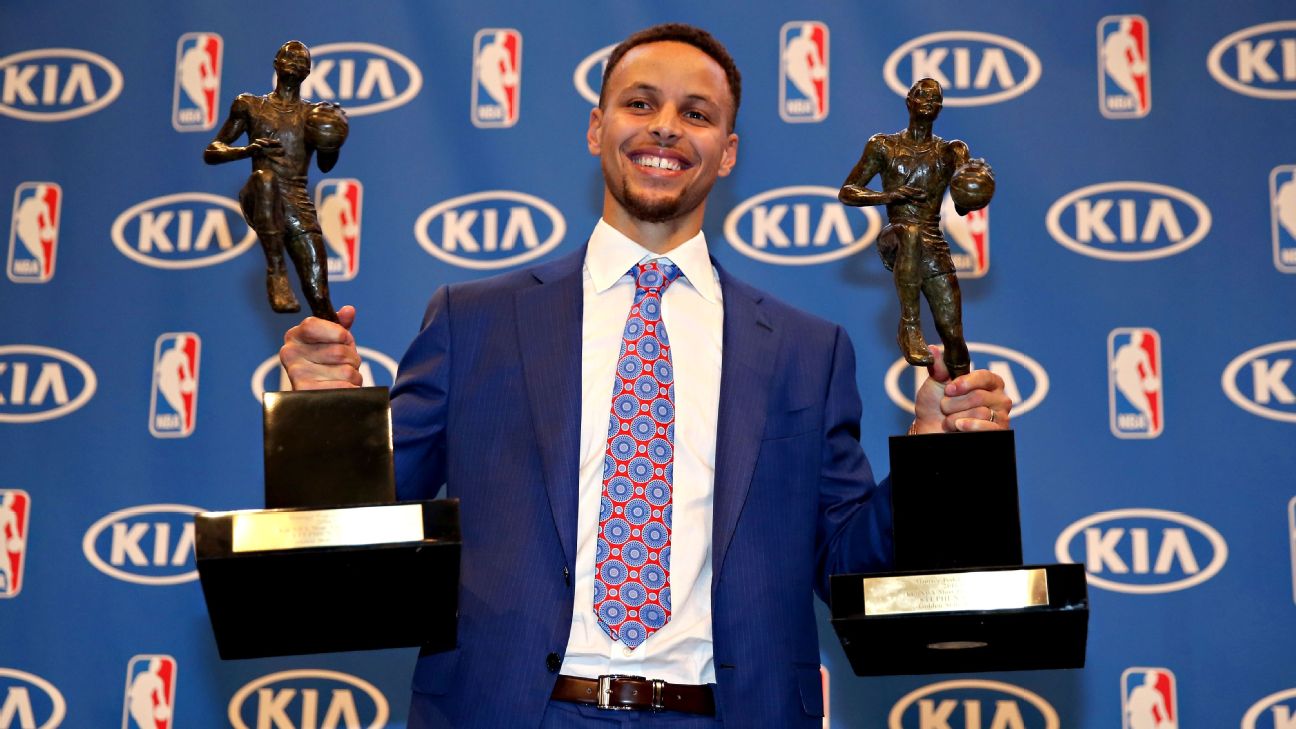 There you have it. Not a ton of voter-fatigue MVP's. But this shows exactly how hard it is to hit that exclusive three-peat MVP. Talent is always evolving and any up and coming player can swoop in and own the next season.
A brief case for and against Giannis to three-peat
Let's start with the heart of article. Why isn't Giannis Antetokounmpo drawing the amount of coverage from year's past? For one, as previously mentioned, the Bucks aren't dominating or impressing. When we're not even halfway through the season the MVP standouts are routinely on the best teams (LeBron, Embiid) or the team over-achieving because their best player is going scorched earth (Dame).
Against
If you're going to pull down the elusive third straight MVP you can't merely post the same numbers from past award-wining seasons. Your game has to grow and evolve, and prove to us you're getting even better. This sentiment is amplified when coming up short in the playoffs, as Giannis and the Bucks did in The Bubble, and the Eastern Conference Finals the year prior. Voters don't want to run the MVP back to the same guy doing the same thing year to year as impressive as the numbers may be. Is that fair? Kinda. Adapt or die.
For
In the simplest of terms, Giannis is one of the most "valuable" members to his team than anyone else in the league. Everything for the Bucks revolves around his orbit on both ends of the floor. The Bucks have lost five of their last 6, and in the previous seven games, Giannis is averaging 32 points, 12 rebounds, 5 assists, 2 blocks and 1.7 steals. There's also been a surprising lack of assistance from his best running mate Khris Middleton. As of late, Giannis is Milwaukee's only reliable source for offense.
2nd half PPG in the last 4 games:

Giannis – 23.5
Bobby – 7.3
Khris – 7.0
Brook – 5.5
Donte – 5.3
DJA – 3.3
Forbes – 3.0
Pat – 1.8
Craig – 1.8

— Nathan Marzion (@nathanmarzion) February 18, 2021
Earlier in the season his biggest issue, and what I believe to be a big reason he was dropped from everyday conversation, were his struggles at the free throw line. It was getting embarrassing. And really deteriorated his standing with the best of the best. The free throws have made a sharp 180 though!
Essentially, my case for Giannis in the MVP race is "give it some time". It's a marathon. He's rounding back into form, the Bucks are going to start surging and I think we're about to see much more from the Greek Freak in the coming weeks.
Connect with us!
For more NBA content throughout the season be sure to visit Belly Up NBA as we cover the upcoming All-Star Game and Trade Season. And help us get one of our new shows off the ground by listening and subscribing to the Midweek Midrange! A weekly, live NBA round-up show featuring our Belly Up NBA contributors.