Hairstyles aren't the only thing changing for Julius Randle in his second season with the New York Knicks. While I'm still waiting for him to break out the shoulder shimmy, the Knicks forward has been playing more like Julius Curry this season than the Randle of old.
Randle must've taken a master's course on how to get buckets with Kenny Payne over the offseason, because this man is on another level right now. The veteran big is averaging 23.2 points, 11 rebounds, and 5.5 assists per game this season for New York. He's got the usually woeful Knicks in the playoff hunt as we approach the mid-point in the season. The kicker? He's shooting 41 percent from behind the three-point line. Better than Kyrie Irving, James Harden, Jayson Tatum, you get the point. Chef Julius is cooking with serious gas this year.
But is it really fair to compare Julius Randle to Stephen Curry this year like I'm so brazenly doing thus far in this article? Yes. Allow me to explain why.
Chef Julius is the Focal Point of the Knicks' Offense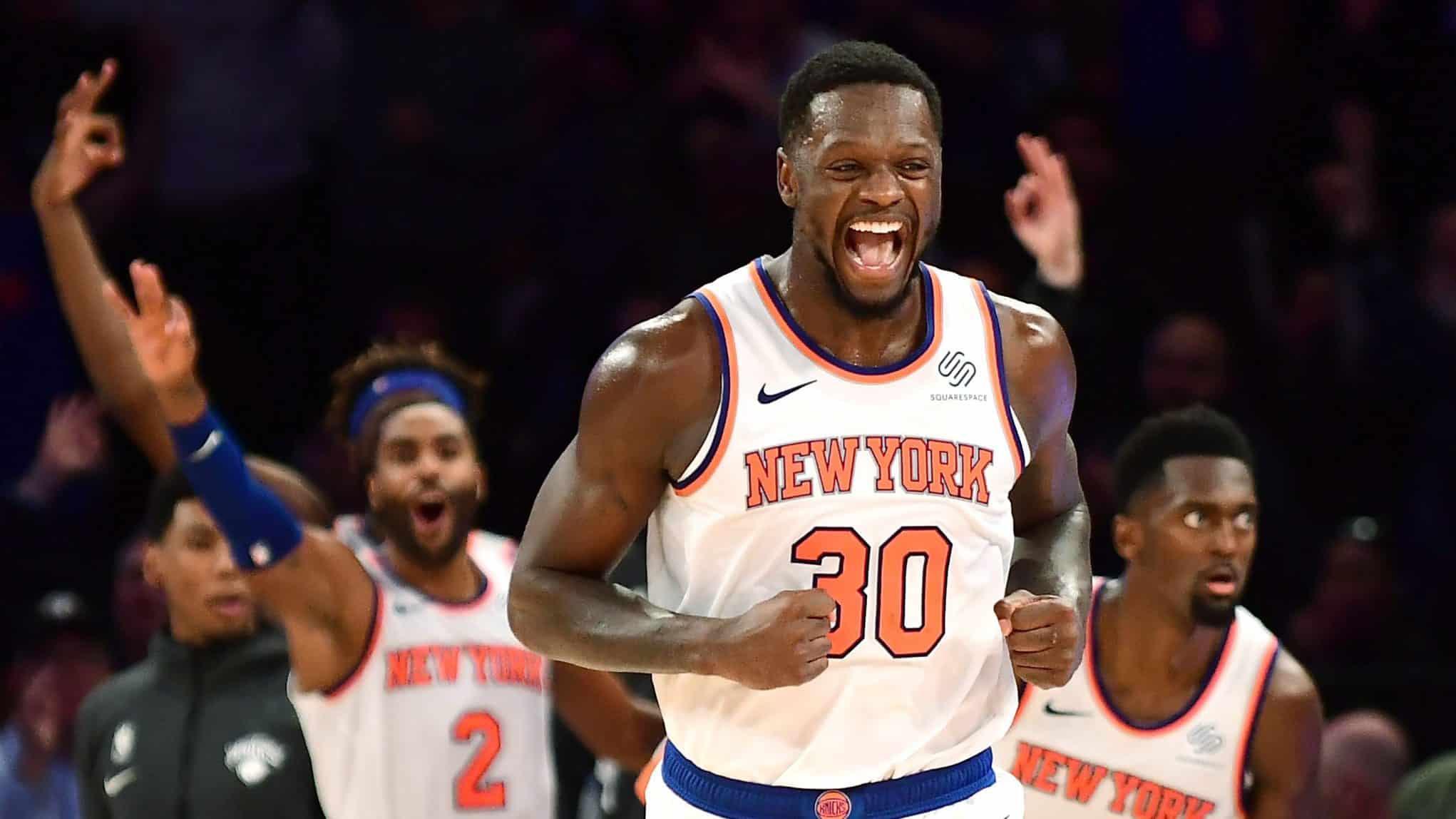 I know the team is exceeding expectations this season, but keep in mind the Knicks are one of the worst offensive teams in the NBA. Who on this team is taking opposing defenses' attention away from Randle when the Knicks are on offense? Aside from Immanuel Quickley, Randle is the only player on the Knicks who can isolate and get his own shot consistently. Since he's playing more like Julius Curry this year for New York, opposing teams have fallen in love with doubling Chef Julius whenever he touches the rock.
The Knicks have very few players on their roster who can space the floor and command the respect of opposing defenses behind the arc. RJ Barrett is still trying to figure out his jump shot at the NBA level. Elfrid Payton has been a certified bricklayer throughout his NBA career. Reggie Bullock is a streaky shooter at best. All of these factors only make what Randle has done so far this season that much more commendable. Opposing defenses hone in on Randle every game, and he's still getting in his bag night in and night out for the Knicks.
The Knicks are Winning
The New York Knicks are winning basketball games. Let me repeat that. The New York Knicks are winning basketball games. Just as Steph Curry is carrying the injury-plagued Warriors to wins this season, Julius Curry is propelling what is otherwise a bad offensive team to quality wins over playoff-bound teams. The Knicks have wins against the Bucks, Pacers, Celtics, Jazz, and Trailblazers this year. It's not like they're just beating scrub teams. When Julius Randle plays more like Julius Curry, which he's done for most of this season, the Knicks are a highly competitive basketball team.
Julius Curry is Letting it fly From Deep
Hand down, man down if you're an NBA defender trying to lock up Julius Curry this season. Randle has not been shy about pulling the trigger from deep. He's taken 139 threes so far this year, so his exceptional shooting percentage from behind the arc is certainly not a fluke. For a team that desperately lacks three-point shooting prowess, it's hard to imagine the Knicks would be the seventh seed in the east right now without Julius Curry's precision shooting this season. He deserves the same respect for carrying his team with his three-point shooting this year that Steph is getting for carrying his in a similar fashion.
A Piece of Friendly Advice
Fans are permitted to attend Knicks games at ten percent capacity starting on Tuesday. It is strongly advised that any fans attending Tuesday's home matchup with the Warriors wear rain jackets to the game, because Steph and Julius Curry are about to make it rain at Madison Square Garden. In a battle of elite players carrying their average teams, only one Curry can come out victorious. Let's hope it's Julius.
Follow me on Twitter @bellyupchris1 and mention me in a tweet! We can debate, discuss, share memes, you name it. Be sure to check out loads of other basketball content as well on the Belly Up Sports website!