The start of modified Spring Training approaches, and the Red Sox are readying their Fort Meyers home. It appears that the roster for the beginning of the 2021 season is just about set with varying reviews. Some in the baseball community applaud Chaim Bloom and his staff for high-potential steals, such as Garrett Richards and Adam Ottavino. Meanwhile, other offseason transactions like the power platoon of Hunter Renfroe and Franchy Cordero have left fans shaking their heads.
Andriese, Renfroe, and Perez add to Chaim's Angels
Pérez Day is back! pic.twitter.com/Zc9QAlQ6fJ

— Red Sox (@RedSox) February 12, 2021
Fans can finally rejoice as our dear friend Martin Perez is officially back with Boston in 2021. As mentioned previously, Perez was crucial to the 2020 team, both with his production and leadership. A player with Perez's accountability is unparalleled and can help the Red Sox greatly as they move forward. Hopefully, he can improve on his 104 ERA+ from last season and be invaluable in the rotation.
As for Matt Andriese and Renfroe, they will be among the many newcomers to the club. Andriese will be moving east after spending 2020 with the Los Angeles Angels. In the 32 innings of work he was given, Andriese posted a 100 ERA+ and a career-low 1.00 WHIP. The key with Andriese is his flexibility. Having experience as both a starter and a reliever will serve the team well as they try to work in new faces. Now Hunter Renfroe will also be an intriguing asset to sprinkle in as he is lauded for his power with the bat. Contact at the plate often alludes him though, and his .156 batting average is a big reason he was available for Boston.
The common theme among these players is how much the Red Sox rely on the Tampa school of modern analytics. In the new front office's first season, they took a flyer on Perez because of his advanced stats. Perez ranks in the 90th percentile in hard-hit percentage and 85th percentile in exit velocity. Meanwhile, Andriese and Renfroe have both found their way to Tampa Bay in their career. You can expect this trend to continue until Boston's farm system becomes self-sufficient.
Garrett Richards Is Out of the Shadows
Garrett Richards may be one of the more forgotten mid-rotation starters in recent memory. Richards spent most of his career as an above-average pitcher with the Los Angeles Angels. Over eight seasons, he posted a 108 ERA+ before injury-filled seasons facilitated his move to San Diego. In the two years Richards spent with the Padres, he only threw 60 innings for a 92 ERA+.
It's not surprising not to think about Richards in the past when you consider both location and the fan bases. The west coast has been notoriously hard to overcome when it comes to player marketing. How many east coast fans or midwesterners are going to stay up frequently for an Angels game? Alas, unless you are Mike Trout, Clayton Kershaw, or Tim Lincecum (I just wanted to spell that), you will have a challenge. Additionally, he played for the two teams whose fan bases and attention get dwarfed by the Dodgers. If you asked someone to name an average pitcher on the Angels or Padres, it would be like asking what color lipstick Cinderella's stepsisters wore.
Boston will give a hopefully healthy Richards a nationally relevant team to market himself on. But will he take the heat?
Kiké, do you love me?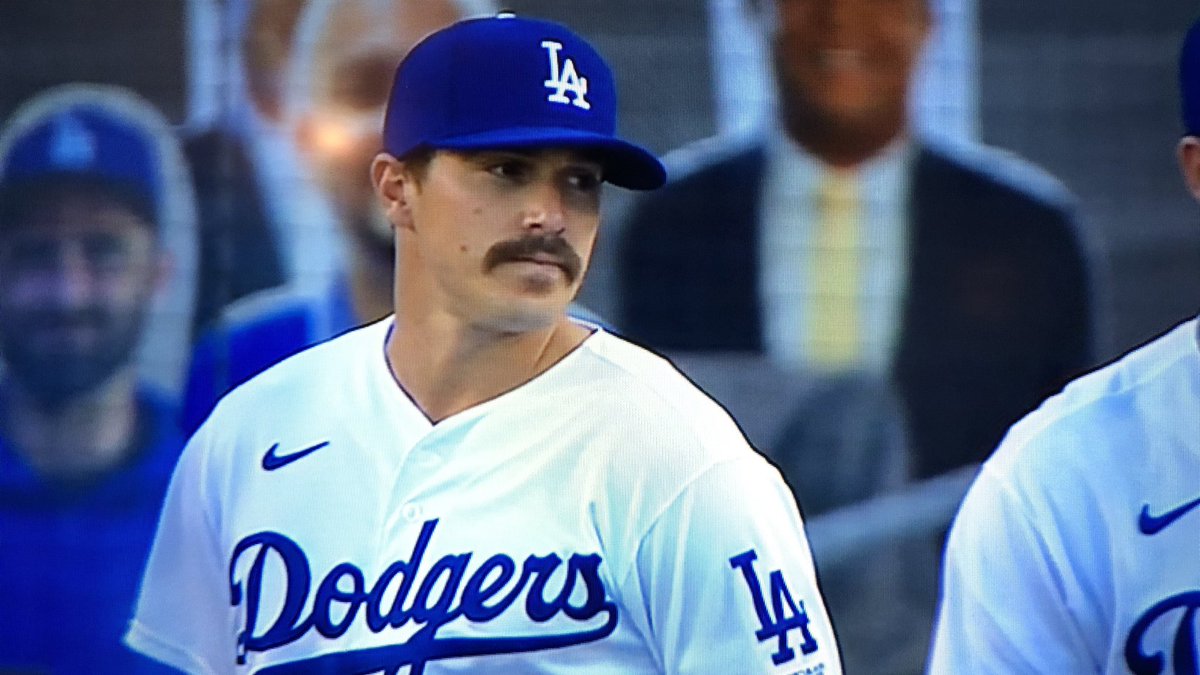 As you're writing out your contract you should know that I do indeed want you, and need you.
Of all their offseason transactions, no other brought me the joy of the Kiké Hernández signing. Hernández received a 2-year, $14 million contract this January to serve as a second baseman and super-utility. During his time with the Dodgers, Hernández accrued 9.3 WAR and had an OPS+ of 98. The key additions Hernández brings to Boston are versatility and energy. This free agent will bring the most fun and enthusiasm this lineup has seen since Brock Holt's ridiculous exit from Boston.
The Sox also brought utility player Marwin Gonzalez in from Minnesota on a one-year deal. He can serve as a serviceable bench option for Alex Cora, who he knows from his days as a Houston Astro. Gonzalez has an 87 OPS+ in two years with Minnesota, part of a steady decline since the Astros sign-stealing scandal.
But Kiké, I'm down for you always.
The Ottavino Fiasco
This is where the offseason transactions go down the drain. In late January, the Red Sox acquired Adam Ottavino from the Yankees. Boston will also receive a pitching prospect, Frank German. Ottavino struggled in 2020, ranking in the second percentile in hard-hit percentage. This trade was a blatant salary dump for the Yankees with upside for Boston.
I can't tolerate seeing a move such as this one. The Yankees paid the Red Sox to take Ottavino, who had a horrible 2020 but still has a high ceiling. You don't make this deal with your fiercest rival if you see them as a threat. Now, I can't fault the Red Sox for taking this deal. It's a no-brainer for a team with obvious bullpen gaps. I am saying that deals between these teams will always be messy when it comes to respect and value.
Here's a list of things I'd rather see than a Red Sox/Yankees trade.
Jerry Remy: The Musical (Jerry Remy would play himself in this wild tale of love, loss, and some baseball in between. Phoebe Remy would be played by who else but Gwyneth Paltrow)
Joe Kelly vs. the entire 2020 Astros roster in Fortnite. (Headshots only for Joe)
Domingo German dating my daughter.
My 55-year old father in a blue leisure suit.
Josh McDaniels in the state of Colorado.
I recently wrote about the Red Sox potential trading Andrew Benintendi and spoke mostly in favor. This trade, however, is not what I was talking about at all.
Boston traded World Series winner Andrew Benintendi to Kansas City as a part of a three-team trade. The Red Sox received outfield power bat Franchy Cordero as well as multiple prospects, including Josh Winkowski. Now, this is an excellent haul, especially for a player who has underperformed like Benintendi the last two years. Over the last two years, Benintendi's OPS+ has dropped to a below-average 95 and a 27 OPS+ last season. But does that mean it was good trade?
The answer is no. Andrew Benintendi is still much younger than many college players that get called up. I believe that Benintendi's upside is far greater than that of the prospects they acquired from my initial findings. This is one of those situations where the front office just shouldn't have panicked. They may very well pay the price for quitting on Benny too soon.
Rounding Third
The offseason transactions this winter were not entirely bad. The return of Martin Perez, and #PerezDay along with it, is a great thing for this rotation and for building team identity. Other offseason transactions like acquiring Matt Andriese and Garrett Richards bring a ton of upside. They also provide flexibility with the ever-changing rotation. Speaking of flexibility, adding a dynamic personality like Kiké Hernández as a super-utility will make this team fun again.
On the other hand, the Red Sox have built a big hole into their outfield plans. Adding Hunter Renfroe and Franchy Cordero will create a formidable power platoon but a black hole when it comes to getting on base. Add in the amount of unknown potential coming from this Benintendi trade, and it is easy to see a world where this ends badly for Boston. Also, I know I can't speak for everyone, but the very idea of trading with the Yankees puts a bitter taste in my mouth, even for a reliever of Ottavino's caliber.
The 2020-21 offseason transactions have set the course for the plans of the franchise. While it is nice to see a direction, I can't help but feel blasé about this current iteration. This is just a team until they become my team.
If you enjoyed this piece, please view some of my other articles and our other Baseball Content. You can also keep up with my work by following me on Twitter and Tiktok.