As we are now roughly a week into 2021 Spring Training, workouts are in full swing. While Wednesday was picture day, and we still might not be over the Kiké Hernández photoshoot, there are plenty of important players to talk about. Today we will look at the lesser-known players who took a trip to Florida for the month. Let's discuss the non-roster invitees to Red Sox Spring Training.
LinkedIn vs. Twitter pic.twitter.com/7TAb6iI0zt

— Red Sox (@RedSox) February 24, 2021
Jarren Duran
Jarren Duran has been at the center of a lot of the front office's plans this offseason. When looking at the current roster makeup, it is clear to see that Duran's MLB debut is in the works. How soon that move comes remains to be seen. The speedy outfielder spent three years at Long Beach State before the Red Sox drafted him in the seventh round.
If the Red Sox call up this quickly improving center fielder with quick hands, he could be the spark plug for the 2021 team. While he hasn't made it above AA Portland, recent reports indicate he may not be too far from the majors. During the same interview where Alex Cora compared him to Jacoby Ellsbury, he said that Duran would be getting lots of playing time this spring. He may be a non-roster invitee, but the 40 Man roster is in his future.
Jeter Downs
The first prize of the current Red Sox rebuild to make the list is Jeter Downs. The young second baseman was an integral piece of the trade that sent Mookie Betts to the Dodgers. Due to the minor league season's cancelation, we have not seen Downs play a proper game in the organization. In his last season in the Dodgers organization, he continued to prove his first-round draft grade.
The pandemic season certainly altered the progression of players such as Downs, who looked set to see the MLB in 2021. His 1.116 OPS with AA Tusla is hopefully a sign of what is to come; however, the sample size is not great enough. It appears that a successful Spring Training will place him on the Worcester squad for the spring. If he sets the world on fire, then we will certainly see him in the majors this summer. But if he doesn't, I will not be surprised to see him stay put until next spring. No matter what, he will be in the team's plans.
Josh Winckowski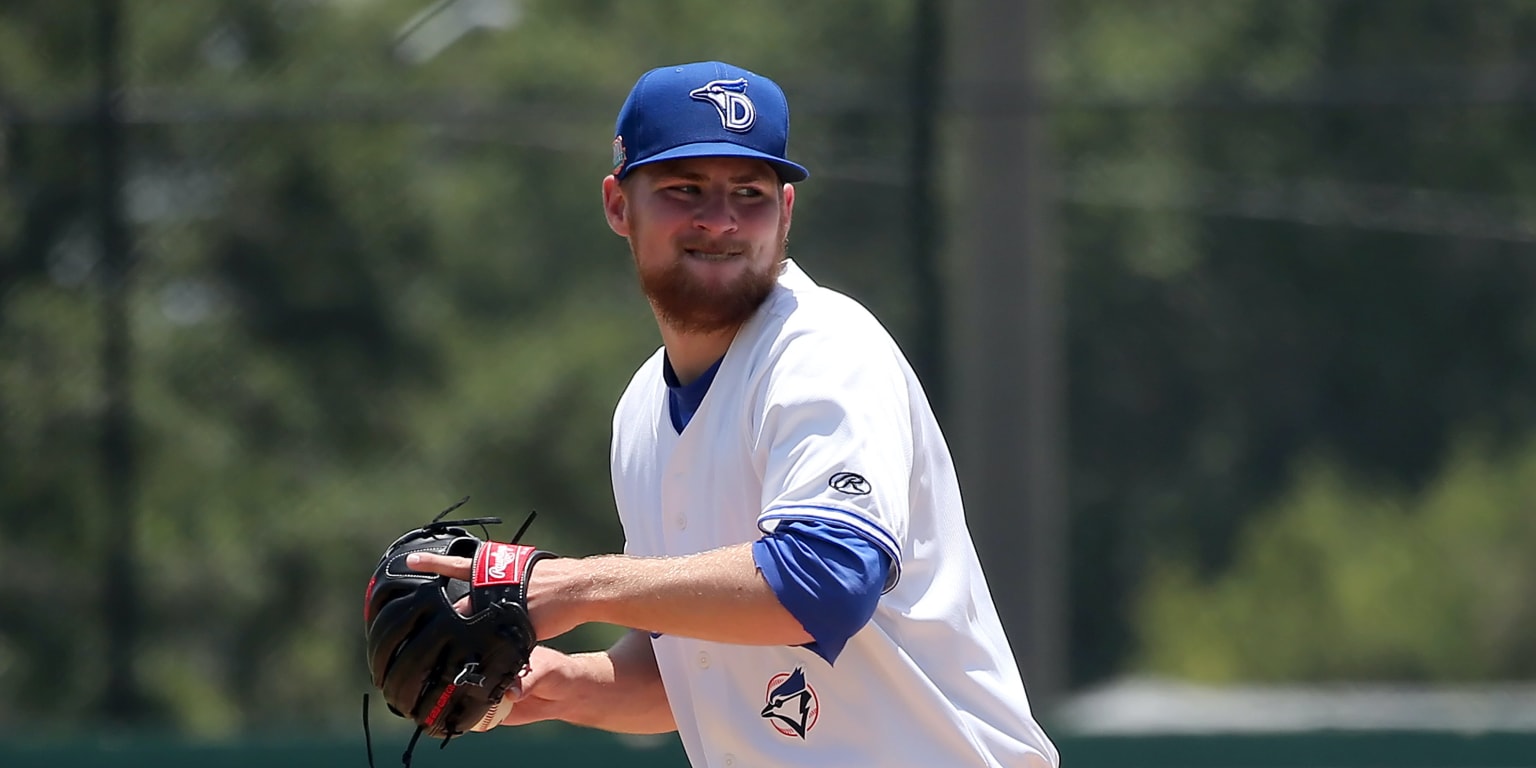 For our next player falling into the "Returns for Former Franchise Pieces" category is Josh Winckowski. The Blue Jays drafted Winckowski before becoming involved in a game of 'Hot Potato.' He was first moved to the Mets during the offseason when the Blue Jays acquired Steven Matz. A short few weeks later, and the Mets turned him around for another prospect in the trade that sent Andrew Benintendi to Kansas City. That's not a comfortable chain of events for a prospect who was breaking out in 2019.
Will Winckowski be able to continue his progress after all of the change this past year has brought? Could he ever live up to his expectations? Will he and the other prospects be more valuable than Benintendi? When will his lackluster breaking pitches improve? How many licks does it take to get to the center of a tootsie pop?
The world may never know!
Nick Yorke
Nick Yorke will be a wait-and-see prospect for a while longer as this will be his first season in the minor leagues. Yorke was Boston's first-round selection in the 2020 Amateur Draft. He could not get real work last year due to the cancellation of the minor league season, so we don't entirely know what we will see. That's what makes him such an intriguing non-roster invitee this year. Yorke should expect lots of eyes when he gets at-bats.
Looking at his scouting report, a couple of interesting things stand out. First, apparently, the stork brought Yorke to his mother, Robin, a former All-American softball player. Yorke also seems to have enough torque to be a good contact hitter in the future and develop some power.
Rounding Third
There's a lot to like in the Red Sox future. They already have likable youngsters such as Rafael Devers and Alex Verdugo on the major league squad and have many intriguing talents in the pipeline. Duran and Downs (Attorneys at Law? NESN, write that down!) are poised to have the most immediate impact. Yorke and Winckowski could provide the club good value down the line, but that's a ways away. That's why this is such an intriguing crop of non-roster invitees.
Now let's just hope this team doesn't have me camping out at O'Rourke's before Yorke makes the show.
If you enjoyed this piece, please view some of my other articles and our other Baseball Content. You can also keep up with my work by following me on Twitter and Tiktok.