The 2021 NFL offseason looks like a potentially huge spring for the league, so of course, there are going to be some catastrophic offseason blunders for some teams. Let's take a look at some potential screw-ups that could happen in the offseason.
Green Bay's Offseason Blunders Occur within the Offense
Does Aaron Rodgers seem unhappy to you? He seems unhappy to me. Now, why would that be? Let's start with the fact that the Packers continue to not focus on the skill positions for Rodgers. Maybe the fact that the Packers traded back into the first round of a receiver-heavy 2020 draft and drafted a quarterback. Despite his replacement being drafted, Aaron Rodgers won another MVP in 2020.
Aaron Rodgers's contract lasts another three years, but he could be out of Green Bay before then. The Packers need to be serious about keeping Rodgers around, and they could do that by using their first-round pick to draft a receiver and find a way to keep Aaron Jones in their backfield. Jones's contract is up, and Green Bay needs to find a way to keep both Aarons in 2021.
Seattle Seahawks: Similar Problem as Green Bay
The past few weeks, we saw rumors about Russell Wilson's exhaustion in Seattle. Wilson is apparently tired of having a horrendous offensive line, which is a fair point. For Wilson's safety and health, the Seahawks have to address this issue. If this issue is not addressed, then Wilson could be out of Seattle. The Seahawks must spend their 2021 first-round pick on- oh wait, they don't have a first-round pick this year anymore. Seattle sent that pick to New York for Jamal Adams.
Wilson carries a hefty contract and his contract expires in 2023 when he will be 35-years old. If Seattle wants to keep Wilson around longer, they need to beef up that offensive line now. Also, they need one or two more skill-position players. Also, they need more help on defense. Things aren't looking super-bright in Seattle right now.
As the week goes on, trade rumors about Russell Wilson keep popping up. It doesn't sound like either Wilson or the Seahawks' front office want to move on, but Wilson gave the front office options. Get your popcorn, folks.
Jerry Doesn't Get the Deal Done Now
The more time goes on, the more Jerry screws himself over. Last season, Jerry and Dak didn't agree to a deal, leaving Dak with all the leverage in the world now. To start the 2020 season, Dak played like an MVP-candidate until a season-ending ankle injury. After the injury, well, we know the rest. The Cowboys stunk. Because of the total offensive failure, Dak proved how much the team needed him.
Prescott is a leader on and off the field. I mean, look what he's done for the community during this mini-ice age.
Dak Prescott sent support to purchase meals for homeless individuals affected by the snowstorm at an emergency weather shelter in Dallas 🙏

(via @ourcalling) pic.twitter.com/imiv61cP8u

— B/R Gridiron (@brgridiron) February 18, 2021
Prescott deserves a contract, and now he has all the leverage. If Dallas franchise tags him again, then Dak could walk after the 2021 season. For God's sake Jerry, you couldn't get the deal done before, get it done now.
The New York Jets do Nothing with their Quarterback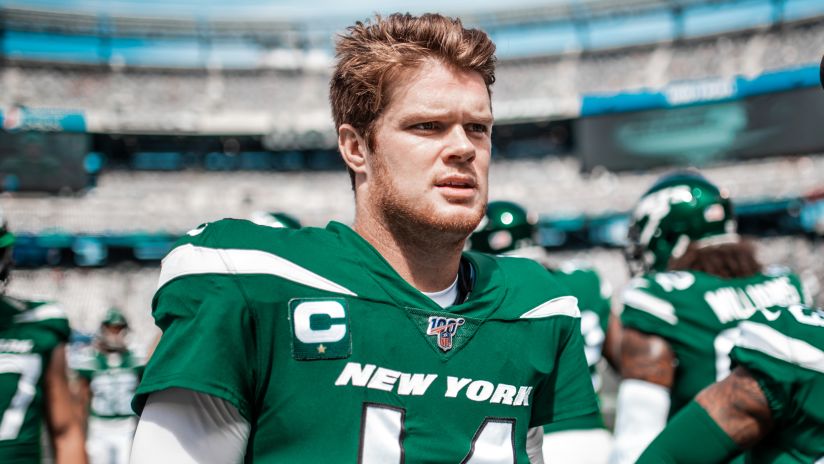 The New York Jets must fix their quarterback situation. I'm sorry, but Sam Darnold is not the guy. Maybe he will fit somewhere else, but not in New York. The Jets need to fix this problem in the offseason, but how?
Can they make the trade for Deshaun Watson? They have the capital to make the trade. The Jets have the second-most cap space in the league, so they can afford Watson. If the Jets don't trade for Watson and decide to hold on to the second pick in the draft, then they have to spend that pick on a quarterback. Justin Fields is the obvious pick, but apparently, now the Jets are looking at Zach Wilson instead? Really? This guy can be the next Mitch Trubisky. Either way, to avoid screwing up their offseason, the Jets need to solve this quarterback issue.
There's No Culture Change in Pittsburgh
You can see that total identity change from Pittsburgh, right? What was once one of the scariest teams in the league is now a club that everyone laughs at. This team started 11-0 and finished the season 12-4 with an ugly loss to the Cleveland Browns in the Wild Card Round. What happened?
The team, to put it mildly, looks like it gave up on itself after its first loss. The team became exposed after having a relatively easy schedule all year. Then, the league started laughing at them, but also angry with the Steelers because of JuJu. We all remember (and so does Pepperidge Farms) JuJu dancing on the other teams' logos. And how did that end? Just watch.
Teams stopped fearing the Steelers and started laughing at them. Never has this franchise been ridiculed so much. Look, I'm not a sports psychologist, so I can't tell you how to fix the Steelers. What I can say is that this team needs to focus on the next challenge and don't ridicule your first-round opponent. In this article, you can read JuJu's comments about how the Browns are a bunch of nobody's. Yes, he actually said that before the Browns wrecked them in the first round. Karma keeps coming back to Pittsburgh.
Houston Does Nothing with Watson
Out of all the potential offseason blunders, this one has the potential to be the ugliest. Deshaun Watson wants out of Houston, and we all know the story. Sorry, Nick Caserio, this isn't your fault necessarily, but if you don't trade him soon, this will be your fault. It is clearly time for the Texans to rebuild, and it starts with receiving a king's ransom for Deshaun Watson.
This trade needs to happen now so that the Texans can get a new quarterback and start rebuilding. I don't care what team sends their quarterback to Houston, the Texans have to draft one that they believe in. There's really not much to be said here. Houston, you have a problem, deal with it now. Don't make this series of offseason blunders more of an issue than they already are.
If you enjoyed this article, feel free to check out some of my other works!