The narrative to Tom Brady's career has always been focusing on "the next one."  Right after the Bucs won the Super Bowl he said it, to little surprise of NFL fans; "yeah we're coming back". Bruce Arians has also expressed his focus on a second ring. The show is well on the road, as Tom Brady re-signed with the Bucs this week, "keeping the band together."
Back to Back: The Bucs are Maintaining their Roster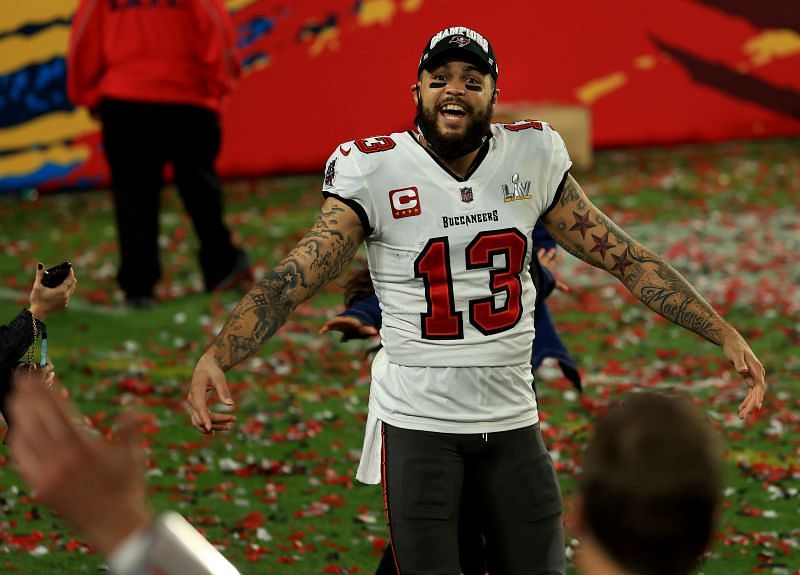 The pieces to the Bucs team fit together perfectly, and Tom Brady played a huge role in building that roster. Now that he is re-signed, it is crucial that they retain the rest of the crew. Star WR Mike Evans has already mentioned taking a pay cut, and I could see some of his teammates doing the same thing.  This was a huge trend when Brady was in New England as well; players were comfortable taking a cut if there was confidence in a Super Bowl run. Because of how their roster is shaping up, the confidence is there.
In pursuit of 8…LFG @Buccaneers we're keeping the band together pic.twitter.com/49zUwS5l3D

— Tom Brady (@TomBrady) March 12, 2021
Gronk's Super Bowl performance was the best of his career (to the dismay of many Patriots fans).  He proved that he can still dominate, and will play a crucial role on the upcoming Buccanners' roster. Gronk and Brady have an undeniable chemistry that fuels the rest of the roster. Let's not forget that OJ Howard's early-season injury. If he comes back, the tight end group will have incredible depth, arguably one of the best in the NFL.
.@RobGronkowski got @TomBrady good with this challenge 🤣 @brgridiron pic.twitter.com/1IihZ3N8Mf

— Bleacher Report (@BleacherReport) March 11, 2021
AB proved himself still a high-end talent with his playoff performance, and how could I forget, Lombardi Lenny.  It may seem crazy with a 43 year old Brady, but this may be the best team he's ever had around him. The offense has incredible depth and continues to expand; the Bucs have another young running back in Ke'shawn Vaughn ready to take on some work next year. The Bucs have the last pick in the first round and I fully expect them to make use of it. We saw last year how valuable first round picks can be. Their first round pick Tristan Wirfs ended up being one of the best lineman in the NFL.
Chances for a Back-to-Back Are Undeniable
With the news of Lavonte David re-signing, Shaq Barrett is next. I think it is fair to say the Bucs have a decent shot of getting another ring. Other than the fact that they have the GOAT, who is showing little sign of slowing down (only against the recently retired Brees), they also have a complete team. From receivers, to linebackers, to O-line and to the secondary.  Their roster is filled with talent, arguably the most talented in the league. We definitely don't have a dynasty on our hands unless the Bucs somehow land Trevor Lawrence in the draft to replace Brady, but we surely have potential for another ring or two.
Follow me @JoelFlawless on Twitter and be sure to check out the other great NFL content at Belly Up Sports!