Well, now that the NBA is in full mid-season mode (and as the trade deadline approaches), it is becoming easier to see the cream rising to the top. And the Kings aren't in it. Everything looked promising. De'Aaron Fox was playing at an all-star level (he still is), Tyrese Haliburton was the stud rookie (he still is), and the rest of the Kings squad was playing with cohesion and intensity (um…..yea). Since then, Sacramento has flailed its way to one of the worst defenses in the league, and pretty much everyone else on the team (besides maybe Harrison Barnes and Richaun Holmes) has regressed or at least regressed to the mean. As the Kings edge closer and closer to another disappointing season, it's time to start looking at players who could move.
Buddy Hield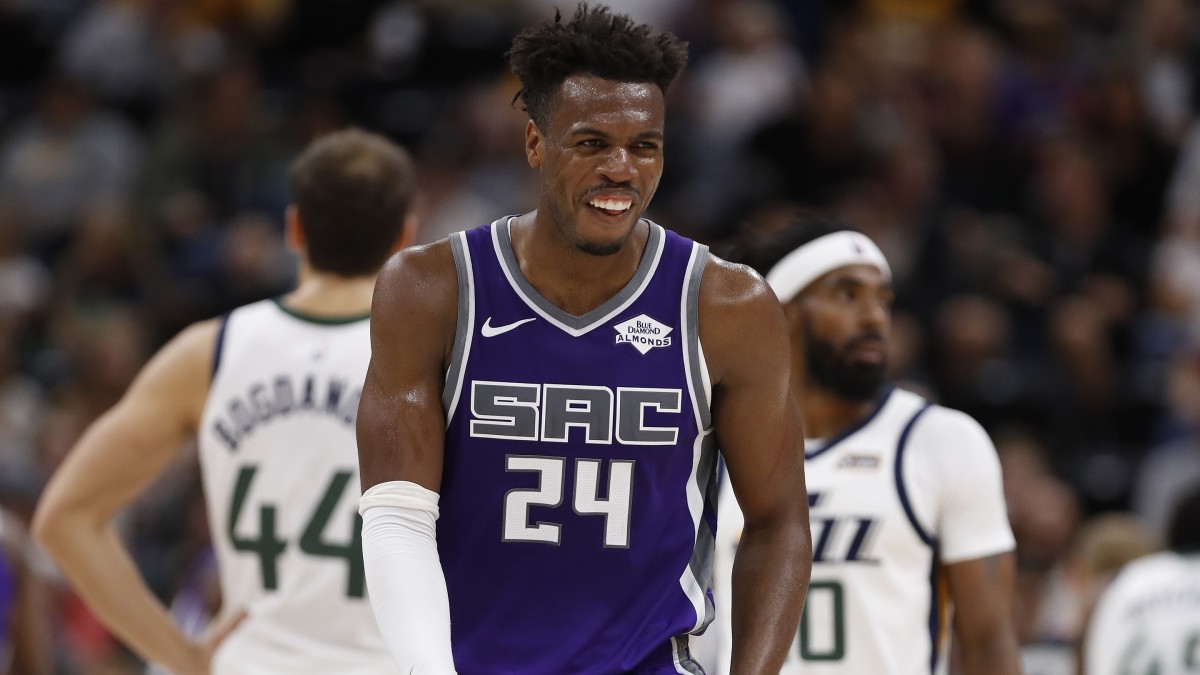 The Kings gave Hield a 4-year $86 million contract extension in 2019 with the prospect of making the playoffs in mind, but it is clear this team is not ready to make the jump. Hield has been a disappointment this year, and despite having great range and shooting ability he jacks up way too many shots. But the biggest problem with Hield is his defense. He's not alone on a Kings team that has the worst defense in the NBA, but seeing wing players run right by him on their way to the rim is frustrating every night. Hield is a useful player, though, and several teams that need shooting should be looking his way.
Teams that could move for him: Philadelphia 76ers, Denver Nuggets, New York Knicks
Nemanja Bjelica
Another good shooter that's been underperforming, Bjelica has been of his game almost the whole year so far. A 40% 3-point shooter for the last three seasons, Bjelica has regressed to a meagre 26% this year. He isn't a good defender either. As a player on the last year of his contract, the Kings should be looking to move him. Despite all of this, teams still need shooting. Specifically, the Heat and Sixers could use him, who have great frontcourt options but have been lacking spacing. As the trade deadline gets closer, bet on these teams to take a look at Bjelica.
Teams that could make a move for him: Miami Heat, Philadelphia 76ers, Milwaukee Bucks
Harrison Barnes
Barnes is a bit of a different situation from the other two players on this list. Barnes has actually been playing really well this year, and that is why he's made this list. If the Kings were pushing for the playoffs Barnes would be absolutely not be traded, but because of the team situation Sacramento should shop the wing-player while teams get desperate. Barnes is a quality wing, something that can be difficult to come by. Teams like the Raptors, Celtics, or Clippers would be happy to add them to their roster to try and get them over the edge.
Teams that could make a move for him: Toronto Raptors, Boston Celtics, Los Angeles Clippers
In general, every single player on the Kings is movable this trade-deadline except for De'Aaron Fox,Tyrese Haliubrton and (maybe) Richaun Holmes. Another horrible season is our fate. But let's hope management at least sees this and understands that settling for another mid-lottery pick in the draft isn't going to drastically change our prospects. We need a top-three pick… so fingers are crossed for the tank.
Liked this article? Follow me @ShmeedShmeed on Twitter and check out all of our other NBA content here at Belly Up Sports.