With the news that he and the San Antonio Spurs have mutually agreed to part ways, the next question is, where will LaMarcus Aldridge go next? He is a seasoned player with a depth of knowledge and experience any team could benefit from. At this point in his career, his main goal is most likely to win a championship, so he is assumingly willing to sign short-term. Let's look at some of his best options for a Finals run, and which teams would be excited to sign the seasoned big.
Boston Celtics
Boston Celtics fans have been livid lately over GM Danny Ainge's efforts. This roster is filled with talent, yet not showing the ability to make a run. The C's have been sitting on their Traded Player Exception from the Gordon Hayward departure all season, only igniting the frustration further that their roster is seemingly incomplete. Aldridge could be the missing piece to the puzzle. He brings in a sense of big man leadership that they haven't necessarily seen since Al Horford left. Aldridge is respected and has a lot to offer both on and off the court. However, the Celtics have tried a variety of ways now to put a bandaid on their big man issue; including Tristan Thompson and last season' Enes Kanter. Adding another big for veteran starpower without success could just crowd the position; as they have Robin Williams III and Tacko Fall in the depths.
The Celtics are expected to be "leading suitors" for LaMarcus Aldridge on the buyout market, per @ShamsCharania pic.twitter.com/IWw3ZFVDzh

— Guy Boston Sports (@GuyBostonSports) March 15, 2021
Brooklyn Nets
Next, the Brooklyn Nets; who are an obvious favorite to win the championship. I was confident in them even before Harden was sent over, Kyrie and KD are a lethal pairing even through the on/off-court drama they have exhibited so far this season. God bless Steve Nash and his ability to manage championship-contending chaos. Both the Nets and the Lakers, who we will discuss next, have shown the tendency to attract lost souls in need of a short-term deal; looking to ride the coattails of stars. Blake Griffin has done this in past weeks and will take the 6th man spot to bolster the Nets even more. Adding Aldridge would give them a safety Net (no pun intended). They would control every aspect of the game and be very hard to beat.
Los Angeles Lakers
The Lakers are considered championship contenders not only because they are the defending champions, but because LeBron James is at the helm. He is going to have a chance at winning as long as players flock to play with him, as we said about the Nets. Picture it – you're a free agent and you're given two options; a contract in a major metropolitan city with a roster of future Hall of Famers and defending champions, or a slightly better deal in a small market where you have some building to do. For some, the latter may sound great; but that's not how players think in the current NBA. Aldridge would be a significant addition for the Lakers, and although they have not looked as strong as last season, he could put them right back into the conversation as the most feared team in the league.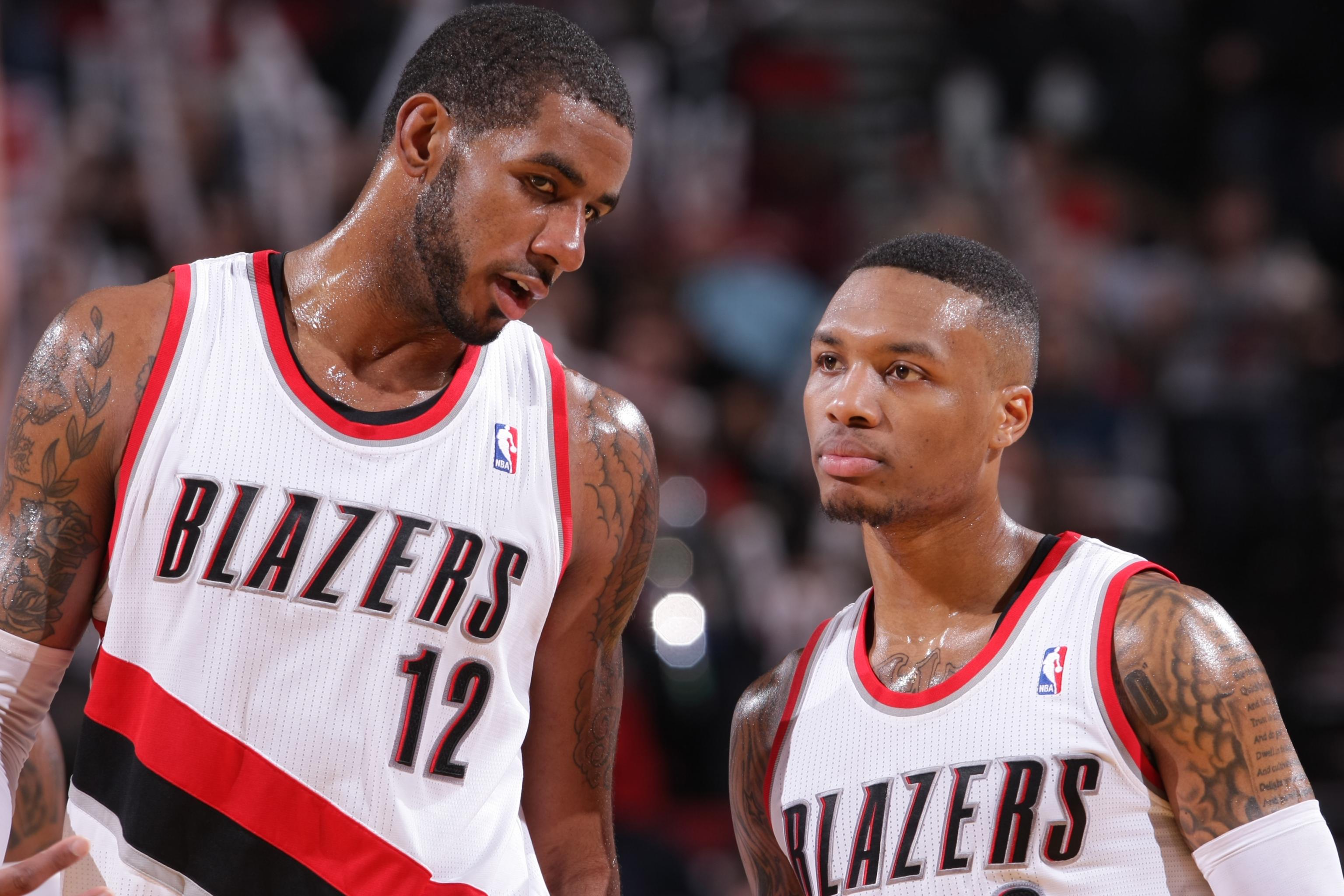 Finally, Why not go on back to your old team? Portland is oozing potential, and Damian Lillard has made it clear that he is staying with Portland for the long haul. Portland is on the outside looking in right now, and could use all of the help they can get; both in talent and in veteran leadership to boost morale. Aldridge spent nine years with the Trailblazers, so the opportunity would be emotional both for the team and for fans. Dame wants a ring and Aldridge would arguably make more of an impact in Portland than in Los Angeles or New York. It would be a fell good story to say the least.
TRUE or FALSE: Trail Blazers should trade for newly available LaMarcus Aldridge 🤔

Last year, Damian Lillard tweeted on the Blazers account that he'd add LaMarcus to the team if he were to choose anyone to join the Blazers. pic.twitter.com/lXtjsXyYjK

— NBA Buzz (@OfficialNBABuzz) March 11, 2021
Don't forget to check out more of the great NBA content at Belly Up Sports and on Twitter at @hoopsbellyup!