Since March 8th, the Minnesota Wild have played five games – and won five games. The team is slowly starting to solidify their play, whether on offense or in the crease. Kaapo Kahkonen has continued his feat, being the franchise record holder for longest consecutive wins as a rookie goalie. He has nine. An incredible accomplishment as we look at other rookie goalies in the league potentially tanking their team's seasons. And now, here is the Minnesota Wild week recap.
Another Two Games Against Vegas
The Wild's five-game homestead kicked off with two more hard-fought games against the Golden Knights. The first game, led by Kahkonen's first career shutout (!!!) ended in a 2-0 win. The second game didn't lean in Minnesota's favor as quickly.
Joel Eriksson kicked off scoring quickly in the first minute of the game. Then, just barely a minute later, Vegas countered with a goal of their own. Very early in this game, it looked like it was going to be a back-and-forth type of game. Which isn't surprising seeing how both these teams are playing right now; but, surprisingly, both teams had issues finding the back of the net.
It wasn't until the third period when things started to heat back up. Kirill Kaprizov got the ball rolling again with a powerplay goal, a rarity for the Wild as of late. This quickly became the high-scoring game that I was expecting earlier. In the first ten minutes of the third, Minnesota scored two more goals, another from Eriksson and Defensemen Carson Soucy. Vegas rebounded and got two more of their own, but a strong defensive stand by the Wild and Kahkonen shut the Golden Knights down for the Minnesota win at 4-3.
"It was a full team win and a good start to the homestand." -Captain Jared Spurgeon

📹 More from Fiala, Spurgeon and Kähkönen after tonight's win! pic.twitter.com/zO6KJOoaK8

— Minnesota Wild (@mnwild) March 9, 2021
Fans Back in Minnesota!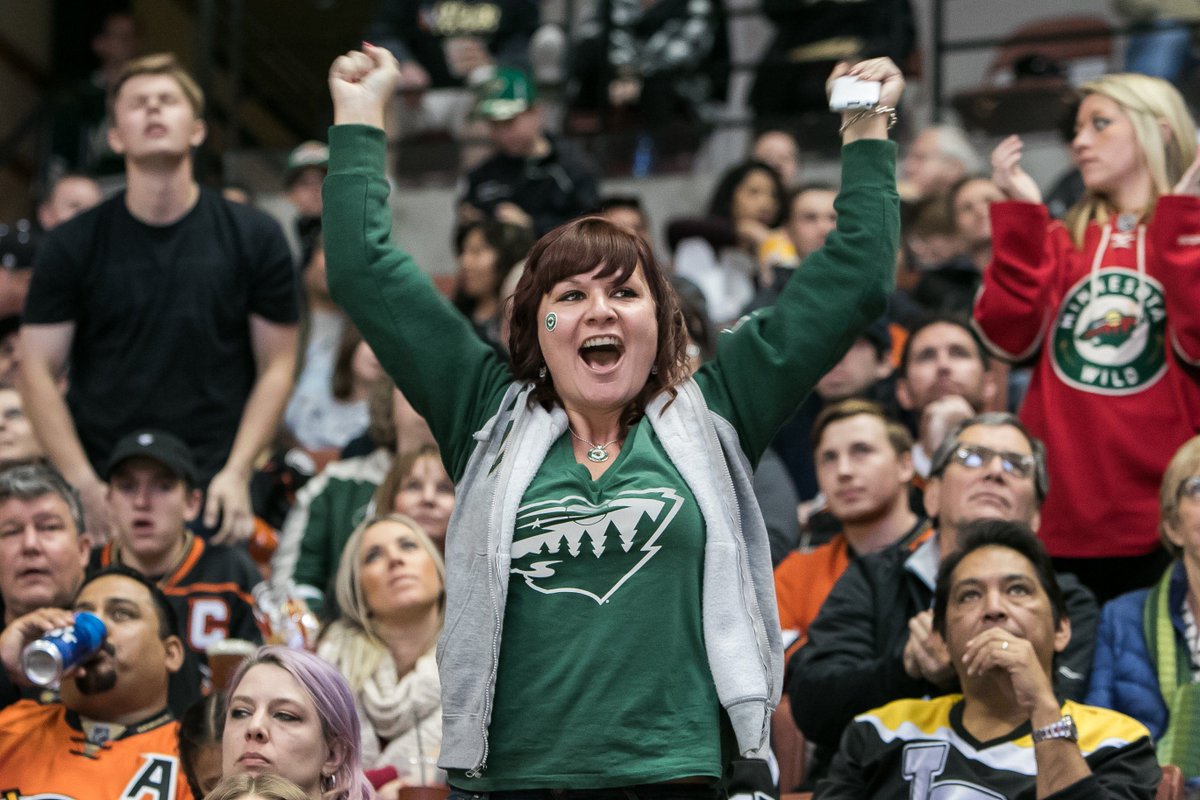 Starting April 5th, hockey fans will be welcomed back into the Xcel Energy Center! Fans, players, and staff alike are all excited to get back in and watch some hockey in-person. It's definitely been odd watching sports in general with no fans in attendance. Really just shows how much excitement they bring to every game no matter what sport it is. I can't wait to hear the crowd chant yet again come April!
Exciting news!

Following today's announcement by Governor Tim Walz, the #mnwild is excited to announce the team will be able to welcome a maximum of 3,000 fans to @XcelEnergyCtr, starting on Monday, April 5.

More information » https://t.co/w5KMnjiEGi pic.twitter.com/YaXE06Rv8F

— Minnesota Wild (@mnwild) March 12, 2021
Three-Game Arizona Series
Three more games between Minnesota and Arizona and in all three games, the Wild looked like a completely different team compared to the last time they went against the Coyotes. Over the span of the series, Minnesota outscored the Coyotes 11-1! This came from the absolute amazing defensive presence in the net by both Cam Talbot and Kahkonen. The offense definitely had a hand in that as well. Kaprizov landed his first hat-trick in the first game. Nick Bonino, Jonas Brodin, Kevin Fiala, Ryan Hartman, Mats Zuccarello, Jared Spurgeon, and Joel Eriksson all landed goals at some point in the three games. Also, if you're keeping count, that's now two shutouts for Kaapo Kahkonen. Honestly, I wouldn't be surprised if we start to see more of that later this season.
SCORES A HATTY LIKE IT'S NBD

¯\_(ツ)_/¯ #mnwild | @KaprizovKirill pic.twitter.com/kcwnbFPtNi

— Minnesota Wild (@mnwild) March 13, 2021
Too Early to Call?
We are just about halfway through the shortened regular season and the playoffs are coming fast. Obviously this years playoffs will show something much different than what we've seen before due to teams only being able to play within their division. It is definitely going to be interesting seeing how teams go about playing a team for the first time when it's for the cup. I wouldn't be surprised if each series goes to six or the full seven games simply because it takes a game or two to really get a feel on how to play a team. But, when it comes to the Wild, who is currently sitting second in the Western Division. How well will they do? Is it too early to call?
W. W. W. W. W…hat a home stand!#mnwild pic.twitter.com/VMWwuevTFT

— Nordy Minnesota Wild (@NordyWild) March 17, 2021
Thank you for reading this article! If you liked it and want to read more, check out the hockey page! Also, don't forget to follow BellyUpSports, BellyUpHockey, and myself on Twitter!