Welcome all to my NFL Mock Draft 2.0. A couple of things to note: this will only be the first round of picks, and there will be no trades in this mock draft.
1. Jacksonville Jaguars: QB Trevor Lawrence, Clemson
No shake up here. Lawrence has been the consensus number one pick since he got to college, it was just a matter of when he would declare for the draft. We saw Jags coach Urban Meyer standing hip to hip with Clemson coach Dabo Swinney at Clemson's pro day. Lawrence was throwing absolute rockets and coach Meyer seemed please with Lawrence's performance. Expect Lawrence to transition well to the NFL with his talent and great intangibles.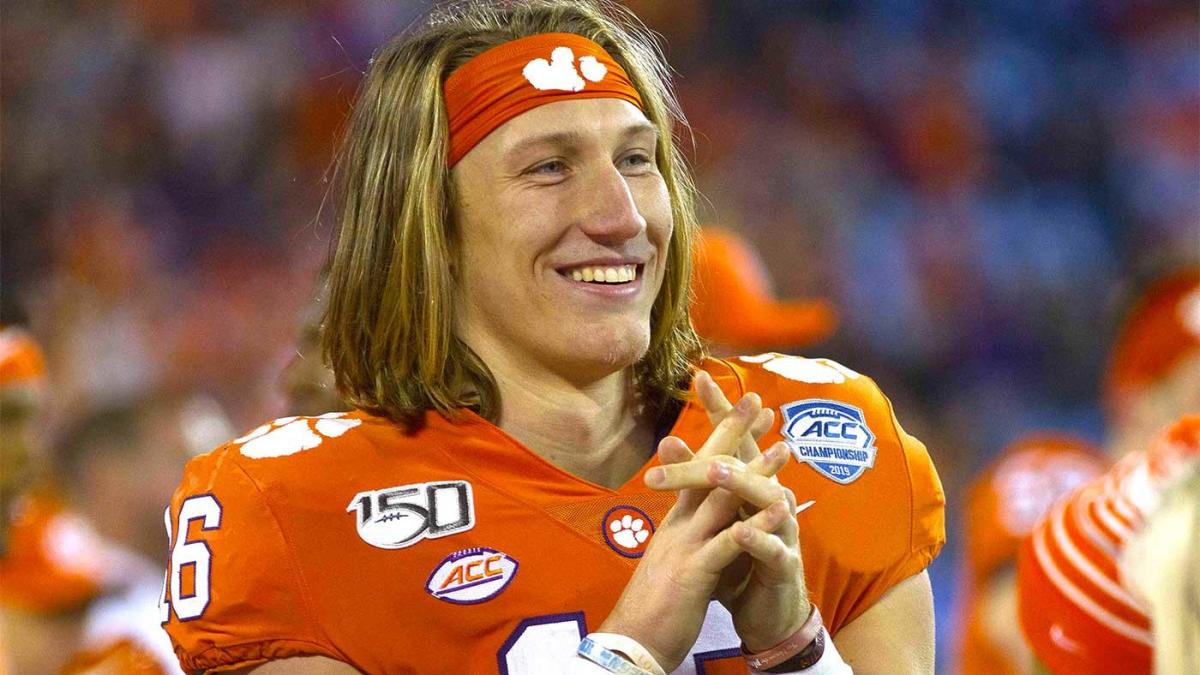 2. New York Jets: QB Zach Wilson, BYU
The Jets have been leaning toward taking a quarterback for a while now. In my 1.0 mock draft, I had the Jets going the repair route rather than the rebuild route. I felt like the Jets were only a few pieces away from having a solid team, and letting Sam Darnold finish out the last year on his contract and getting Darnold some help in this years draft would be most beneficial. The Jets will most likely deal Darnold and take BYU quarterback Zach Wilson here at 2. Wilson has had some concerns about his level of competition, but he has shown unbelievable ability to keep plays alive and make difficult throws.
3. Miami Dolphins: WR Ja'Marr Chase, LSU
Most mock drafts and experts are predicting a quarterback race through the top few picks, and I think the dolphins will trade out of the 3rd pick. If not, I think the Dolphins go with Ja'Maar Chase out of LSU. Many forget what a year Chase had at LSU along side Joe Burrow. The Dolphins could use some help on their O-line but are also desperate for a dynamic playmaker on the outside. Chase opted out of the 2020 season, but in 2019 he racked up over 1,700 yards as well as 20 receiving touchdowns.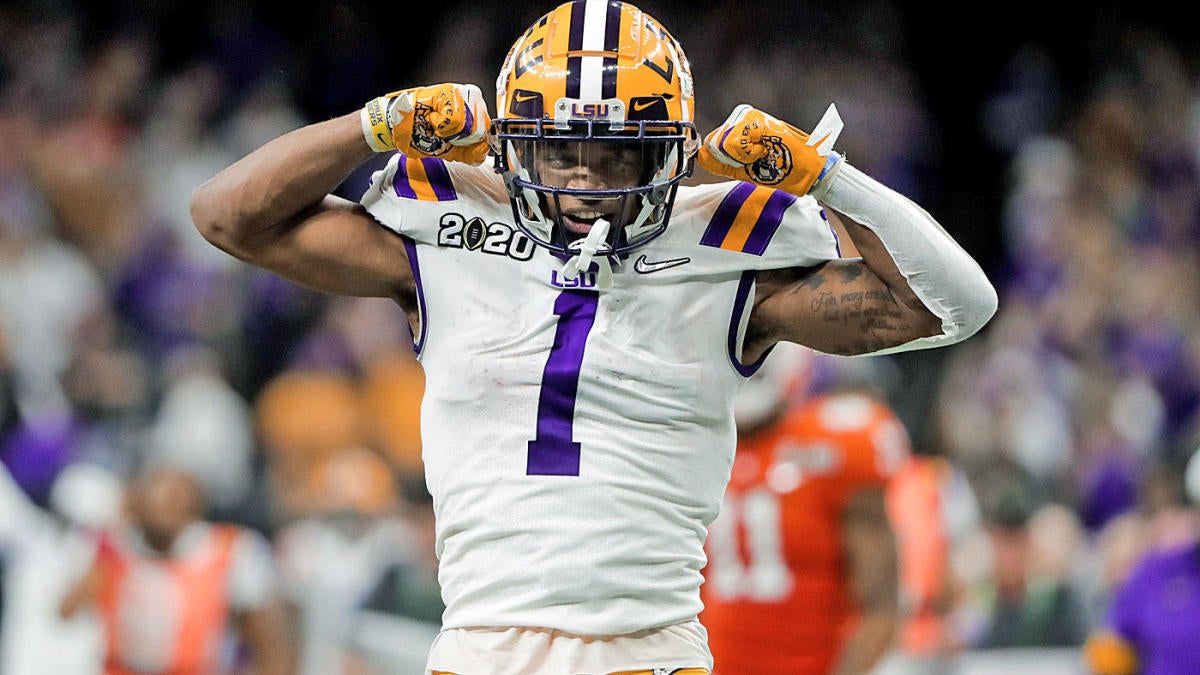 4. Atlanta Falcons: QB Justin Fields, Ohio State
Though Justin Fields is slipping on some draft boards, I still think his athleticism and big arm will land him before other prospects like Trey Lance and Mac Jones. Matt Ryan's time in Atlanta is looking like it will come to an end pretty soon, and I think Fields will be a great replacement in time. The Falcons are looking to build a new culture and have a new head coach, and I think Fields could be a big part of that culture.
5. Cincinnati Bengals: OL Penei Sewell, Oregon
The Bengals need to prioritize protecting Joe Burrow this season, especially since he is coming back from an ACL tear. The Bengals are starting to look good and have a solid core of weapons. Joe Burrow looked good his rookie year, and adding the best lineman in the draft will help him tremendously.
6. Philadelphia Eagles: TE Kyle Pitts, Florida
With the Eagles and Zach Ertz likely parting ways soon, taking Kyle Pitts here is a no brainer. Pitts is a match up nightmare and can play tight end as well as receiver. The Eagles management seem to want the team to stick with one quarterback rather than having a competition at camp. I think setting up Jalen Hurts for success should be a top priority and taking Pitts here does exactly that.
7. Detroit Lions: WR Jaylen Waddle, Alabama
Detroit didn't franchise tag star receiver Kenny Golladay so he will hit the market this offseason. Jaylen Waddle is a freak athlete with 4.2-4.3 speed and can be a valuable asset for the Lions in a league that is starting to prioritize speed. Waddle would be a good piece to build around as Detroit is starting its rebuild.
8. Carolina Panthers: QB Trey Lance, North Dakota State
 Not much change here. The Panthers are out for their quarterback of the future and Trey Lance is set to be that guy. In 2019, Lance threw for 2,700 yards and 28 touchdowns and 0 interceptions. The only concern with Lance was his lack of competition. From what we've seen, Lance has made a great case for being one of the top quarterbacks in this draft class. Not to mention he's coming out of a quarterback factory who produced players like Carson Wentz and Easton Stick.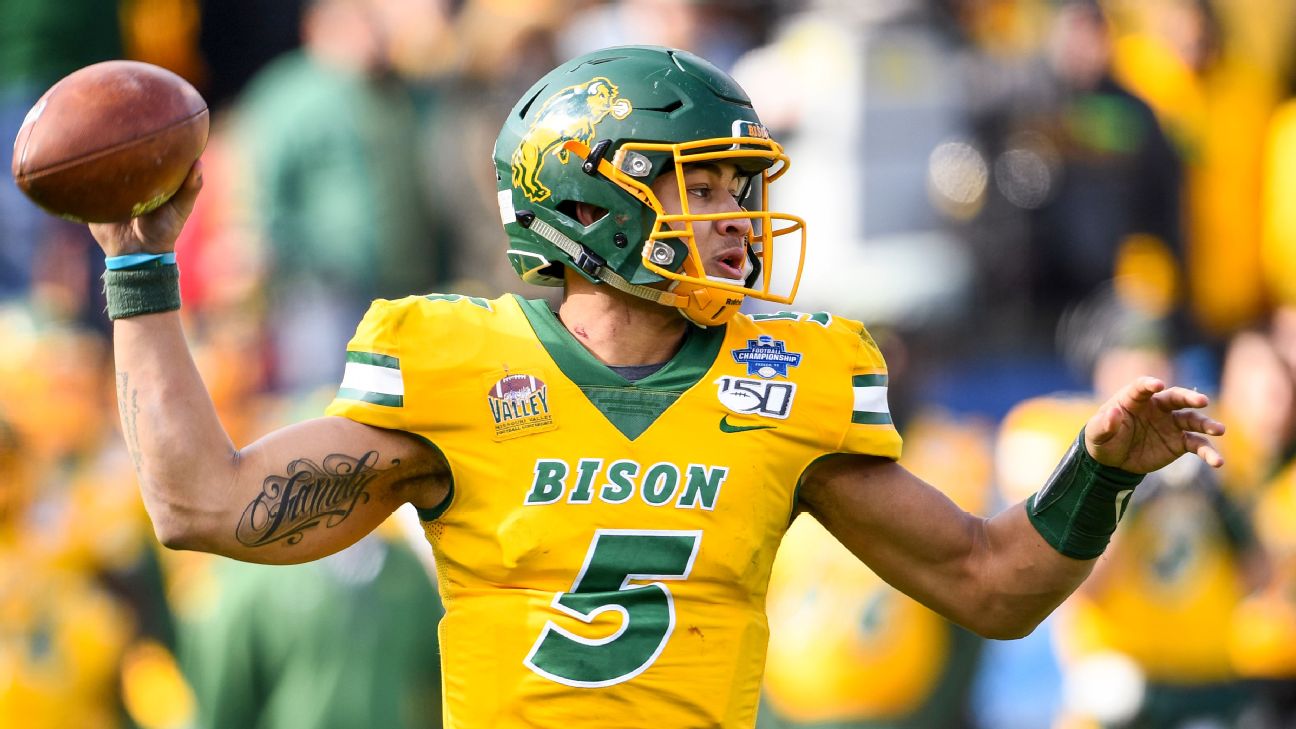 9. Denver Broncos: CB Caleb Farley, Virginia Tech
The Broncos released former all-pro AJ Bouye this offseason, so they are in the market for a corner. There is a lot of debate on who will come off the board first, Patrick Surtain II or Caleb Farley. I think the Broncos take Farley here because of his athletic ability and speed. Having a fast corner that is good in man coverage will pay off for the Broncos, who have to play the Chiefs twice a year.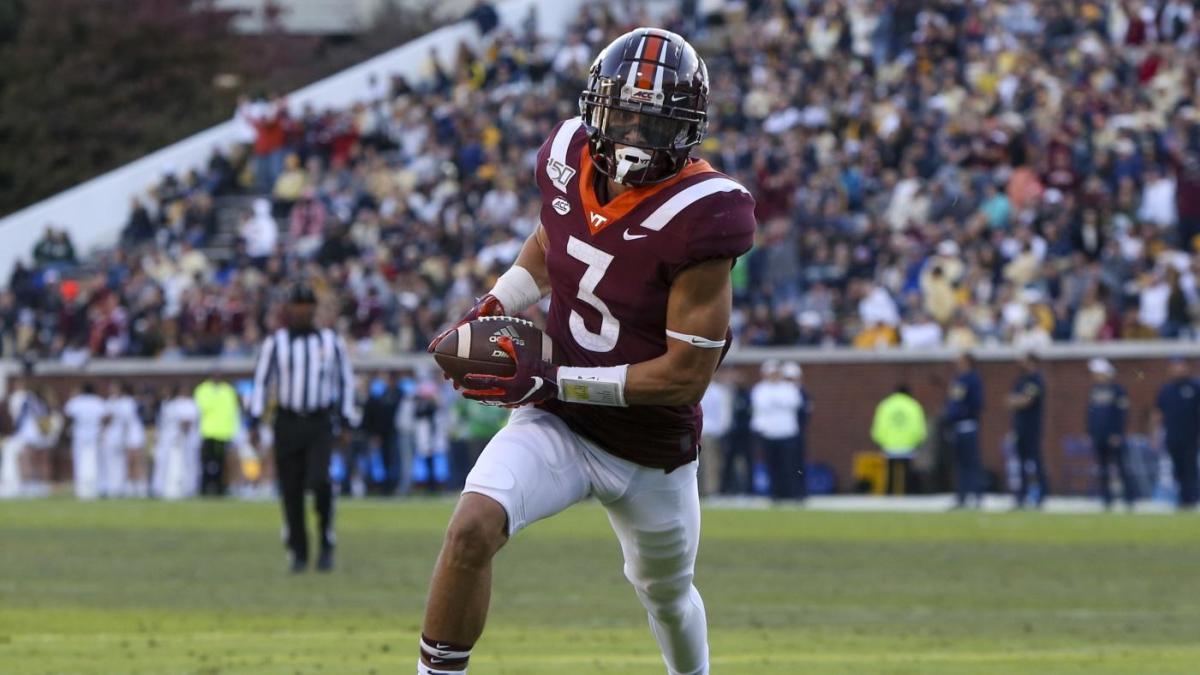 10. Dallas Cowboys: CB Patrick Surtain II, Alabama
The Cowboys could use some help on the offensive line because of age and injury concerns, but their secondary remains a liability. Despite getting Trevon Diggs in the first round last year, the Cowboys are still in need of some defensive back help. Dallas is in the perfect spot to grab one of the best corners in the class, Patrick Surtain II. This is a great pick up for the Cowboys at the 10 spot, and there will already be some chemistry in the Dallas secondary as Diggs and Surtain II played together at Alabama.
11. New York Giants: WR DeVonta Smith, Alabama
The Giants are in the market for a receiver and Heisman Trophy winner DeVonta Smith falls into their lap here at pick 11. There have been some concerns about Smith's size and being durable enough to play in the pros, but he silenced all doubters in the national championship game as he proved why he was the Heisman Trophy winner. The Giants are getting a great route runner and speedy receiver to add to Daniel Jones' growing list of weapons.
12. San Francisco 49ers: CB Jaycee Horn, South Carolina
San Francisco is a solid team so look for them to draft for needs. The 49ers need to add some help in their secondary, but the two best prospects are already off the board. Jaycee Horn isn't too much of a reach here and is one of the most scheme-diverse and physical corners in the draft.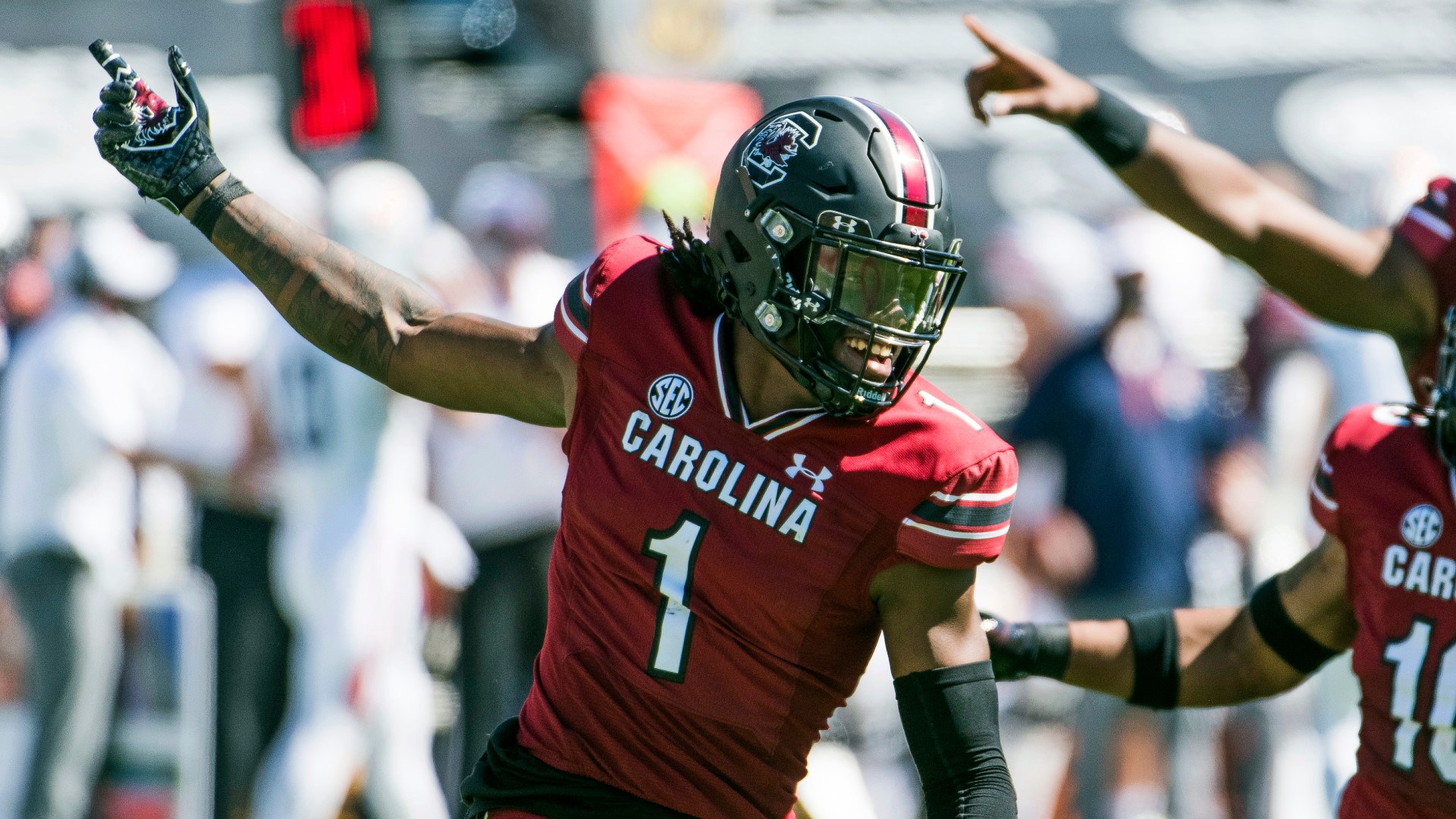 13. Los Angeles Chargers: OL Rashawn Slater, Northwestern
The Chargers had the worst offensive line rating in the league last year, so this should be their first priority this offseason. With Justin Herbert exploding onto the scene in 2020, the Chargers are in a good spot. Taking Rashawn Slater here is a great pick as he is very scheme and position versatile.
14. Minnesota Vikings: EDGE Kwity Paye, Michigan
The Minnesota defensive line needs a resurgence, and the Vikings get the chance to fill in some missing pieces with the best pass rusher in this years draft class. Paye's film is unbelievable and he is sure to make an instant contribution at the NFL level.
15. New England Patriots: LB Micah Parsons, Penn State
Bill Belichick recently admitted he isn't the best at drafting skill players, so I think Bill sticks to his strengths here. Parsons is one of those "tweener" players that can play linebacker or safety which can be valuable in a league starting to use tight ends more in the passing game. The Patriots have had a huge offseason so far and will likely go into the season as a playoff team.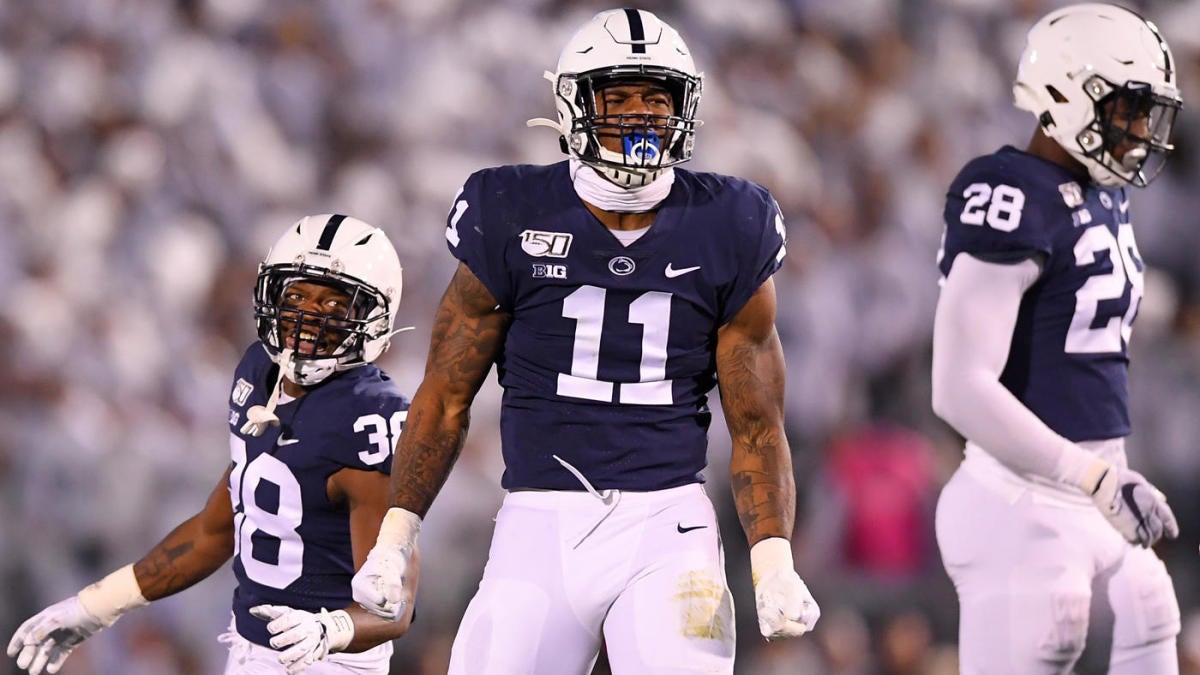 16. Arizona Cardinals: OL Alijah Vera-Tucker, USC
The Cardinals need a corner here but with 3 already off the board, taking one of the better lineman in the draft is a better choice. Vera-Tucker can play anywhere on the line, and could fill the need the Cardinals have on the interior of their offense.
17. Las Vegas Raiders: EDGE Gregory Rousseau, Miami
The Raiders need help at every position on the defensive side of the ball, so why not take the best available player? Rousseau is a stud off the edge and has potential to be an all-pro caliber player at the next level. The Raiders get a steal with Rousseau falling this far and will target other needs in free agency.
18. Miami Dolphins: RB Travis Etienne, Clemson
It is normally frowned upon to take a running back in round 1, but when you have 2 studs like Travis Etienne and Najee Harris you can't pass on them. The Dolphins could reunited Harris with his former quarterback Tua Tagovailoa, but Travis Etienne is a more dynamic threat. Drawing comparisons to Alvin Kamara and James White, Travis Etienne can be a threat in the receiving game and the rushing game adding another dimension to an offense.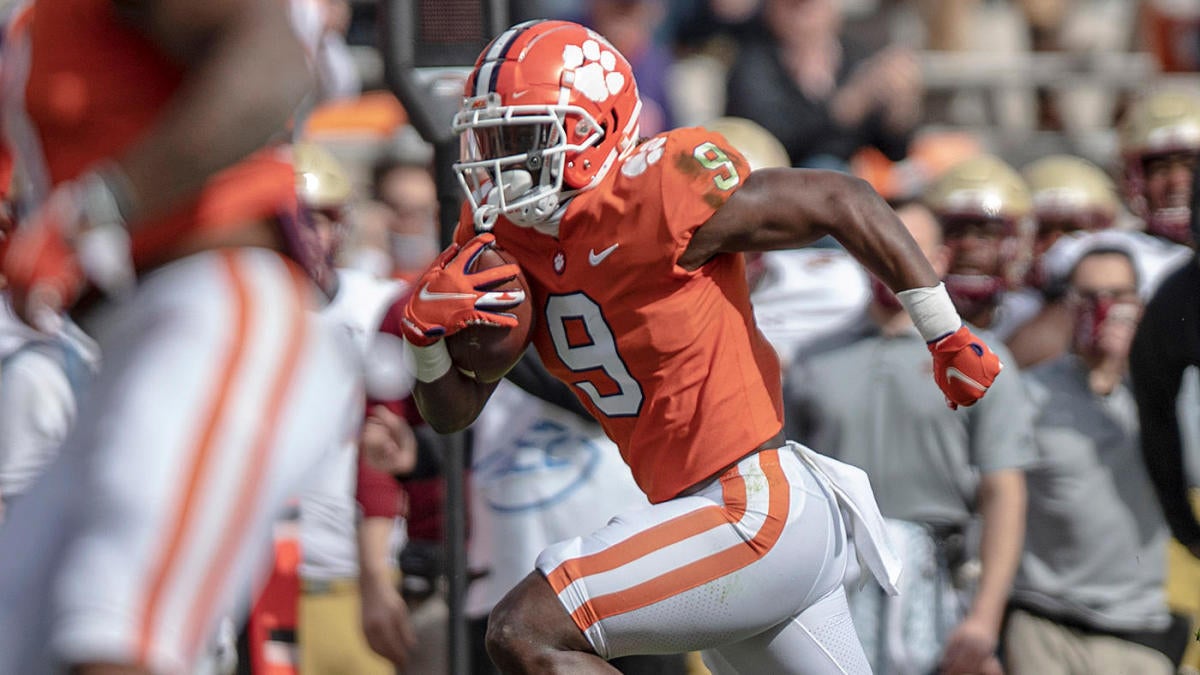 19. Washington Football Team: QB Mac Jones, Alabama
After a good senior bowl and strong 2020 season, Mac Jones' stock started to rise. In all reality, I see a team trading up to take Jones, but in this scenario Jones falls into the hands of Washington at pick 19. The Washington Football Team are only a few pieces away from making a good playoff run, and taking Jones here puts you in a good position for the next few years.
20. Chicago Bears: WR Kadarius Toney, Florida
With a middle of the pack offensive line, the Bears can afford to draft a playmaker here at 20. Allen Robinson's future with the team is up in the air and Anthony Miller is in trade talks so the Bears need a playmaker on the outside. Toney is a quick and shifty receiver who can line up anywhere and play all 4 downs.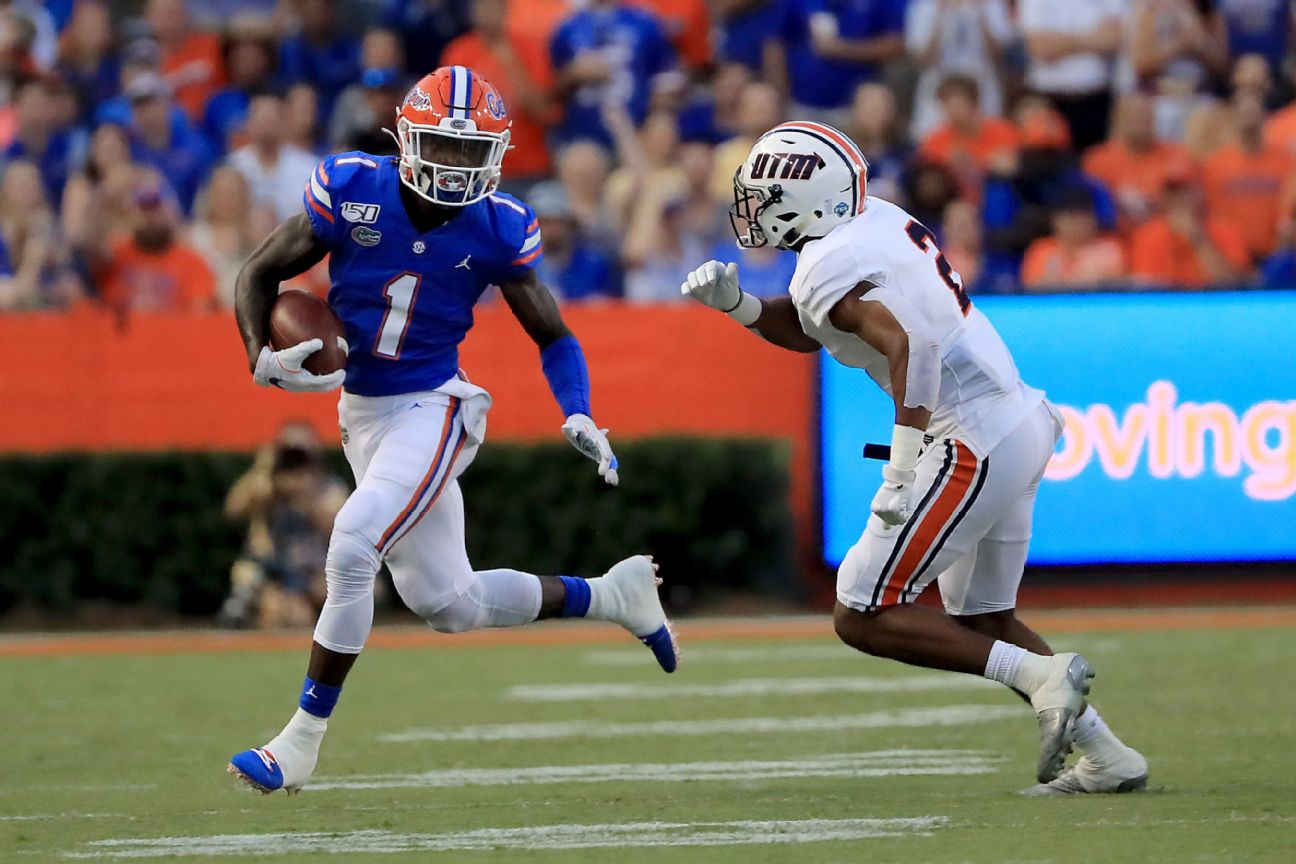 21. Indianapolis Colts: CB Greg Newsome II, Northwestern
The Colts are in a good spot and look to fill a need at defensive back. Newsome is an athletic corner with great ball skills and should make a great NFL defensive back. He is a great prospect but has struggled with injuries which can be a drawback for some teams.
22. Tennessee Titans: WR Rashod Bateman, Minnesota
The Titans have addressed their biggest need in their pass rush this offseason with a few signings. The Titans have another need in their secondary, but with the loss of Corey Davis, I think the Titans dig into this deep wide receiver class. Rashod Bateman is a 6'2 receiver with 4.3 speed and the ability to go up and the the football at its highest point.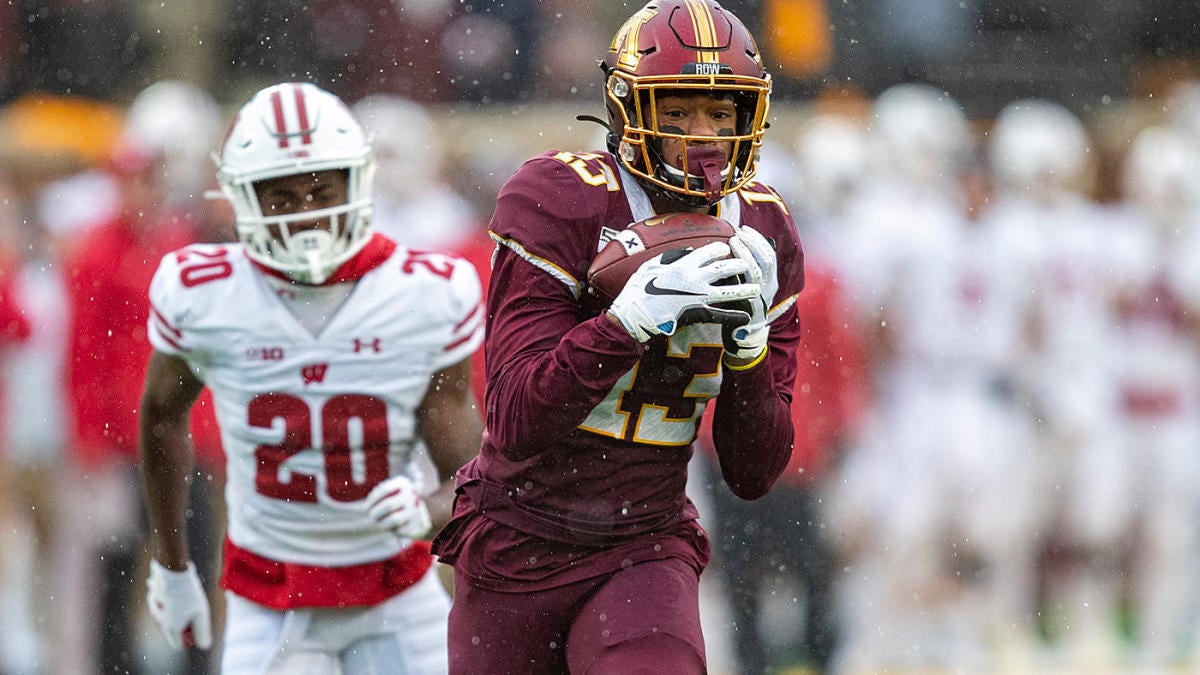 23. New York Jets: RB Najee Harris, Alabama
The Jets need a lot, but most importantly they need a running back. Going into the season with Frank Gore at running back is far from ideal. Najee Harris is arguably the best running back in the class with the ability to do everything from running between the tackles to catch passes out of the backfield. Harris is a great 4-down back and will make an instant impact for the Jets.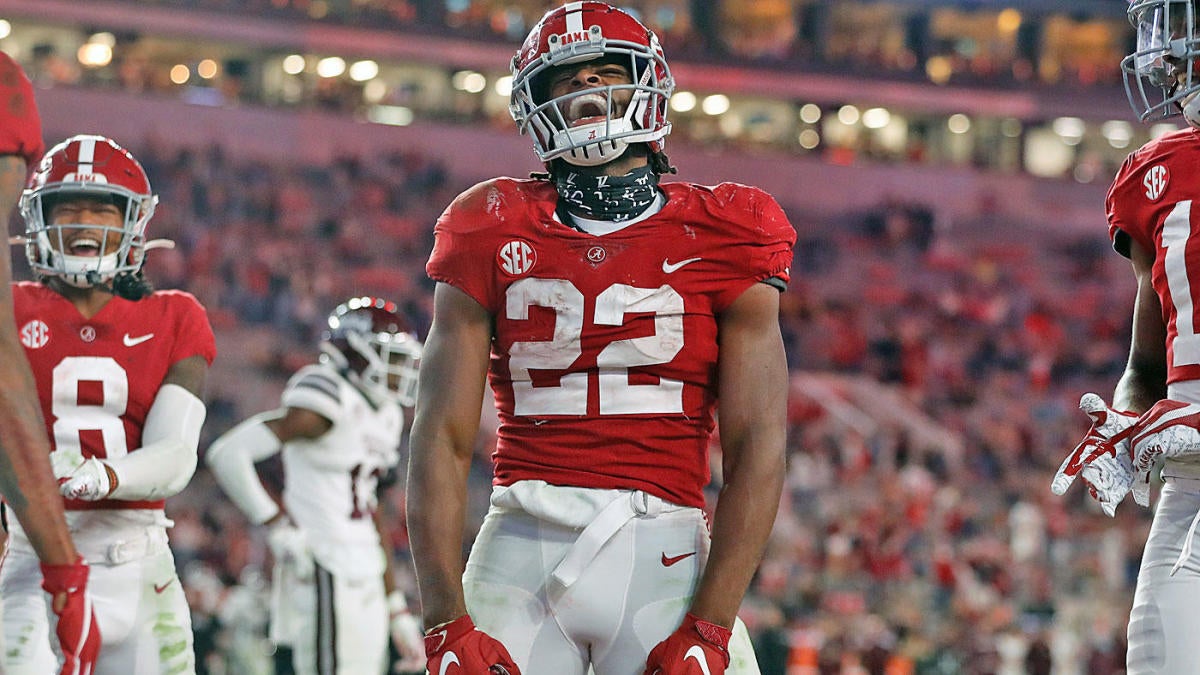 24. Pittsburg Steelers: OL Christian Darrisaw, Virginia Tech
The Steelers went from starting 11-0 to crumbling the last 5 weeks. The Steelers need to address the offensive line before they do anything else, so taking Christian Darrisaw here is a smart move. Darrisaw started as a freshman for the Hokies and steady improved over the length of the career. He will be ready to play right away and play a big role for the Steelers this year.
25. Jacksonville Jaguars: EDGE Jaelan Phillips, Miami
The Jags are still rebuilding and they take this chance to grab a talented pass rusher out of Miami. Phillips has had trouble with injuries, but when healthy, has been a force to be reckoned with. Phillips is talented rushing the passer and can even drop into coverage when needed.
26. Cleveland Browns: LB Jeramiah Owusu-Koramoah, Notre Dame
The Browns defense has a few holes, so I think the Browns go with the best available player here. The Browns are weak at linebacker and adding the incredibly versatile Owusu-Koramoah here is a great pick. With comparisons to Isaiah Simmons and Jeremy Chinn, Owusu-Kormoah is one of those hybrid players that can line up anywhere on defense and make a play.
27. Baltimore Ravens: S Trevon Moehrig, TCU
The Ravens are known to take the best available player, and taking the best safety in the draft here is a smart move. After the team parted ways with Earl Thomas, there has been a void in the Ravens secondary. Not only is this filling a need, but its a great pick as far as best available player. Moehrig is excellent in coverage and not afraid to come up an make a tackle in the run game.
28. New Orleans Saints: WR Elijah Moore, Ole Miss
The Saints just can't help themselves. Sean Payton loves to take offensive players and that remains true here. With the loss of Emmanuel Sanders, the Saints try to replace him with the tough slot receiver out of Ole Miss. Elijah Moore is quick and not afraid to catch balls over the middle of the field. He will make all the tough catches and break tackles after the catch.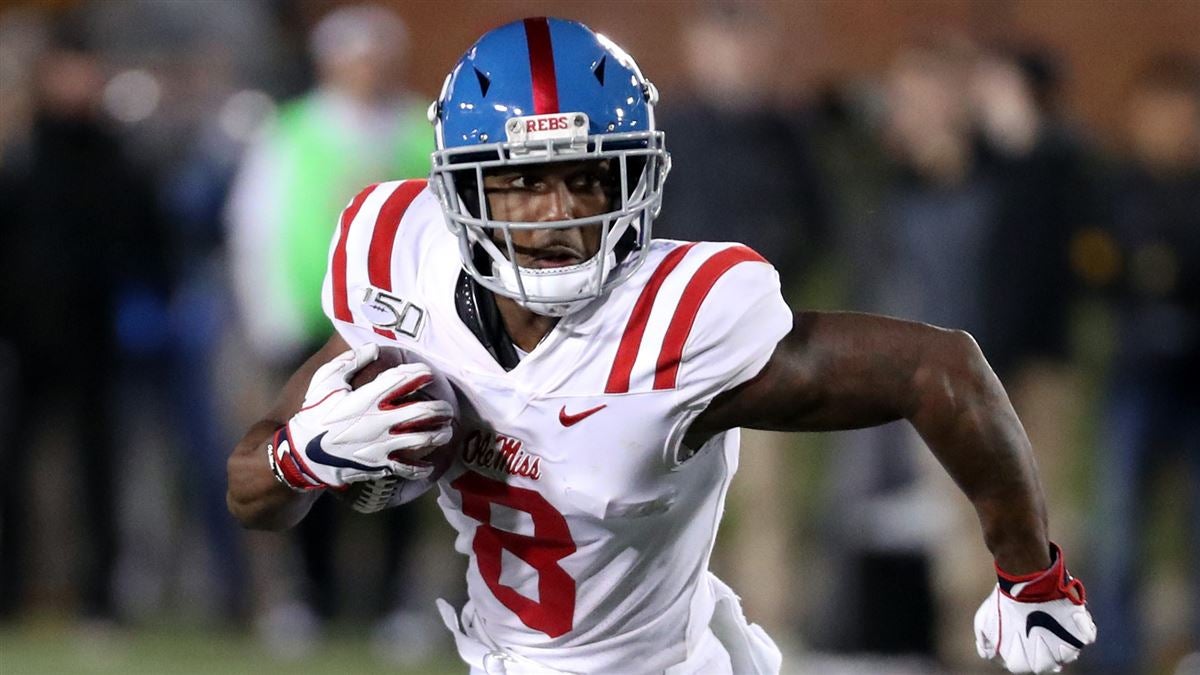 29. Green Bay Packers: WR Rondale Moore, Purdue
I got a lot of questions after my last mock about putting Rondale Moore so high in my draft. My response? Turn on his tape. Moore is a freak after the catch and will even up your special teams as a returner. A shifty and speedy receiver with great hands, Moore shows flashes of a young Tavon Austin. Taking Moore would take some pressure off of Davante Adams as he is a threat to run by the defense.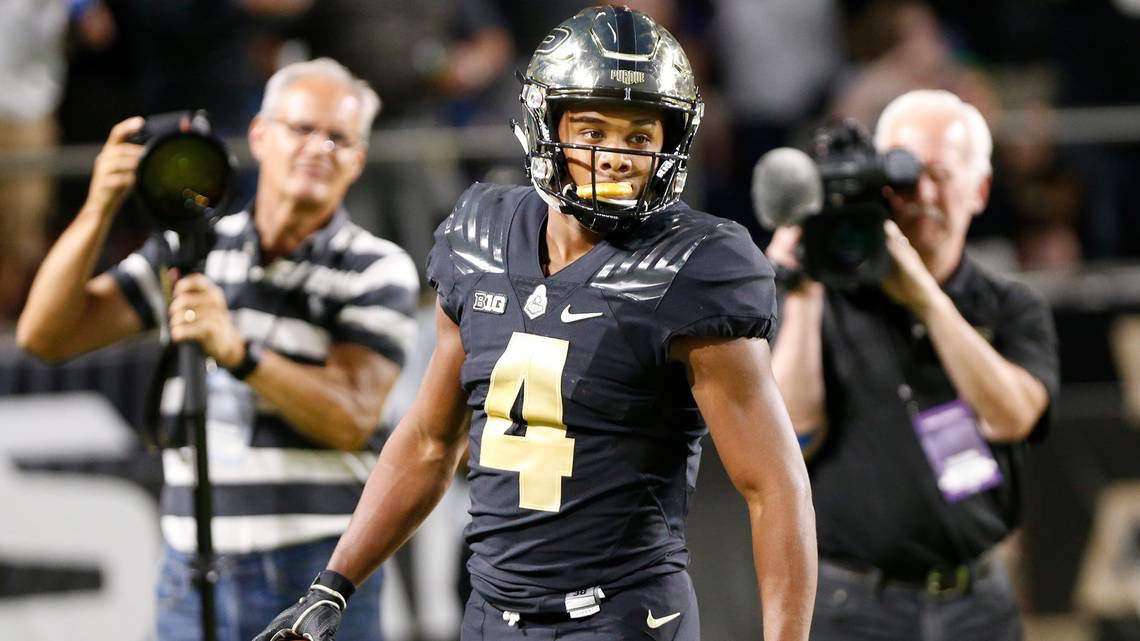 30. Buffalo Bills: EDGE Azeez Ojulari, Georgia
The Bills need to increase their pass rush, and Azeez Ojulari brings everything you want in a pass rusher. With great speed, he can get from sideline to sideline and even drop into coverage. The Bills have spent a lot of money on their defensive line the past few years for very little production. Ojulari will add an element of youth and speed to the Buffalo defense.
31. Kansas City Chiefs: OL Teven Jenkins, Oklahoma State
We all saw how the Super Bowl went. The importance of having a good/healthy line was on full display throughout the game. The Chiefs addressed some of these offensive line needs this offseason, but I think taking Jenkins here is a good move. That line is still old, and Jenkins has experience all over the line. He can plug and play or even start this season. Jenkins is a strong blocker and is good in both the pass and the run.
32. Tampa Bay Buccaneers: DL Christian Barmore, Alamaba
The Bucs really have no weaknesses. They were able to resign all of their big names, so their defensive will be the same for the most part. However, players like Ndamukong Suh and Jason Pierre-Paul are getting old. Taking Christian Barmore here is setting the Bucs up for the future by adding some youth to the front 7. Barmore had limited playing time in college but the talent is obvious. With the ability to rush the passer as well as stuff the run makes him a valuable prospect.
Thank you all so much for the view! Check out my first mock draft, and follow me on Twitter and Instagram @noah2rich!