We are just past the halfway point of the season and the Boston Celtics are not where they thought they'd be. Currently, they sit two games above .500; floundering with many other inconsistent Eastern Conference teams. It is very clear that the Celtics are in desperate need of a roster shake-up; and more consistent ball movement, at the very least, would be huge for their on-court chemistry. That is where someone like Pelicans' guard Lonzo Ball comes in.
Flying the Coup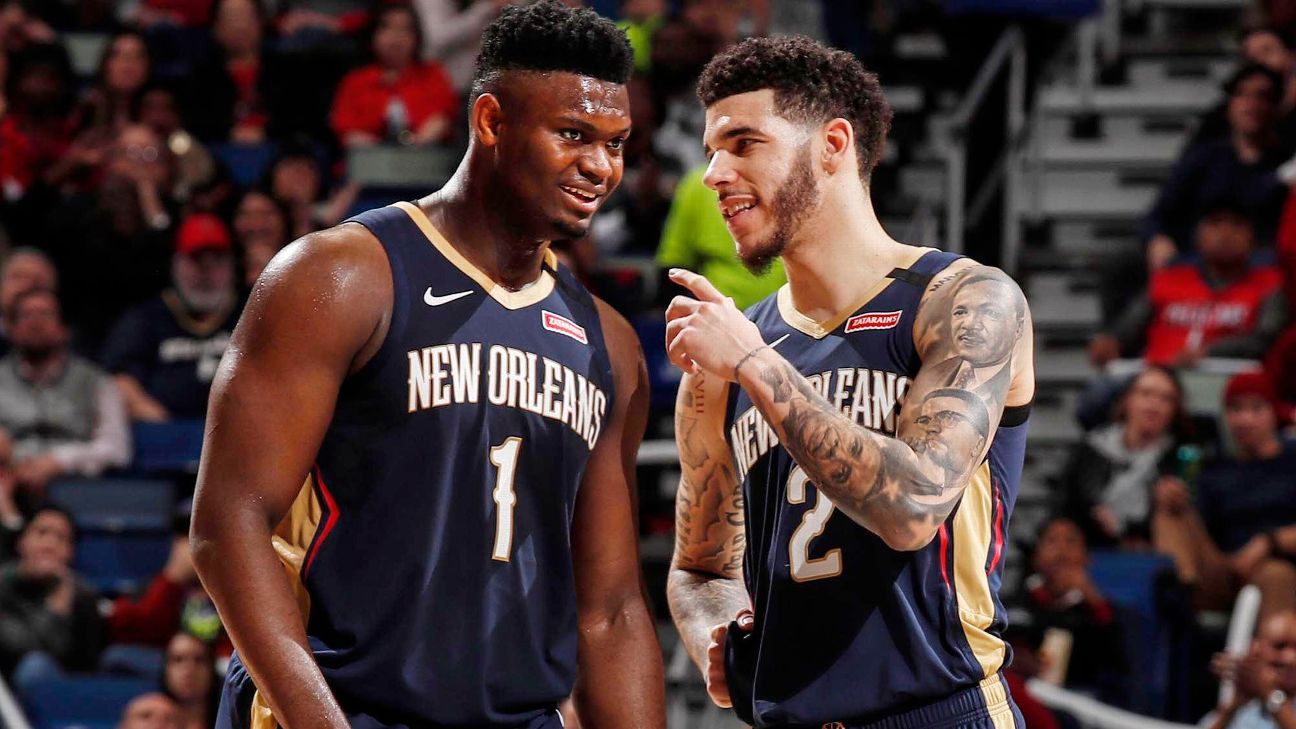 Lonzo is having a great season this year, which is often overlooked due to his star-power teammates like Zion Williamson. He is posting career-high shooting percentages, something he has often struggled with, and is showing great potential in his passing ability. Lonzo has always been known as a strong passer, so improvement in this area is promising. Ball is averaging 14 PTS, 5 AST, and 4 TRB on 31 MPG; passing some big names in the stat column.
Lonzo Ball has more 3PM than Trae Young this season so far.

(h/t @ClutchPointsApp) pic.twitter.com/SS8mpeTBrY

— Hoop Central (@TheHoopCentral) March 11, 2021
A pass-first guard who can shoot the three is something that the Celtics could use off the bench. Ball could also help facilitate the second unit offense, because of his proven leadership with the Pel's young roster. Lonzo is entering restricted free-agency this off-season. It is unclear if the Pelicans see him as part of their future, as their current core has yet to really click. If New Orleans is looking to get something for Ball before he walks, then the Celtics should make a move. Obviously, this is reliant on the idea that Lonzo would want consider re-signing with Boston. Lonzo's family, and daughter, reside in Los Angeles; so the distance could impact a free agency decision.
The Package
Now I know some of the Facebook GMs are probably screaming about how using the TPE on Lonzo would be a mistake. That's fine because the way I have structured this transaction, I don't even need the TPE. How? Because I'm a genius that's why. I've been seeing a lot of talk about trading away some of the young guys and clear space, so it won't be a surprise that Carsen Edwards is packing his bags and heading to the French quarter. Carsen is a Guard that has a lot of the same qualities that Lonzo has, but has shown less potential. His smaller contract would open up some money to use in free-agency. Accompanying Carsen would be Daniel Theis and a first-round pick.
Timelord and Thompson averaging 14 rebs a piece per 36 over the last 15. Just cleaning the glass at an absurd rate.

— Trey (@TA1297) March 15, 2021
Theis is a great player and one of my favorites on the team, but he is on an expiring deal and could end up getting more in the free-agency market than the Celtics are willing to pay. With Tristan Thompson and Timelord, aka Robert Williams, both performing as well as they are, Theis may waste cap space. The concept is clearly on the front office's mind, as Theis has been a healthy scratch here and there as of late. Theis would be a good productive wing that comes off the bench for NOLA. He can play the pick and roll or the pick and pop game, and he plays the defensive game the Pels are trying to establish with Zion and JJ Redick. Just watch out for those referees, he's a foul magnet.
The Result
This is a smaller move for Danny to make while keeping his options open for that huge TPE target. The Celtics get a pass-first guard that can add some three-point shooting to the bench. The Pelicans offload an asset they were lukewarm on, and get a couple of expiring contracts with a pick. The move allows for Smart to hopefully jump into the starting lineup with Timelord who is certainly becoming the center everyone wants the Celtics to have.
Robert Williams III tonight:

16 points
13 rebounds
3 blocks
7/7 FG
(19 minutes)

Time Lord ⏳😤 pic.twitter.com/JuAfpGMH1n

— NBA Central (@TheNBACentral) March 15, 2021
A starting lineup of Kemba, Smart, Brown, Tatum, and Timelord could turn a couple heads especially if Timelord is able to keep up his production as his minutes go up and stay out of foul trouble. And, Lonzo is a great slot in for the starting line-up if the C's are hit with injury, or Kemba and Smart get streaky again. It would also be pretty cool that a Laker draft pick wins a ring with the Celtics if he were to stay.
Let me know what you think about this trade in the comments and PLEASE inflate my ego and follow me on Twitter. Check out this article I wrote with my friend @peterva on some possible landing spots for Kemba should the Celtics want to part ways with him.