The Philadelphia Eagles have been one of the worst teams in the NFL at drafting over the last five years. Last season, it caught up to them big time. After making the playoffs for three straight years and winning the Super Bowl one of those years, the Eagles fell all the way to 4-11-1 last year, finishing last place in the NFC East, the worst division in the league. This season, the Eagles have a brand new starting quarterback and coaching staff. This draft will be pivotal in turning things around for Philadelphia, and it could be Howie Roseman's last chance to prove himself before he gets the boot. Here is an Eagles mock draft for all seven rounds that could get the Eagles back on track.
Round 1 Pick 12 – Jaycee Horn, CB, South Carolina
Cornerback is a huge need for the Eagles. Aside from Darius Slay, no one can consistently get the job done. Jaycee Horn is a physical player with great size, athleticism, and ball skills. The concerns with Horn are his tackling and his coverage skills when not in press coverage. He has the potential to be the best defensive player in the draft and a shutdown defensive back.
Round 2 Pick 37 – Terrace Marshall, WR, LSU
Terrace Marshall is another high-potential player. Marshall probably has the best combination of size and speed out of all wide receivers in the class. He is a versatile receiver who can play outside or in the slot, and he is a big-play threat. He can beat teams deep, and he's dangerous after the catch. Marshall would give the Eagles a big receiver to throw to while also being one of the fastest players on the offense. The Eagles may need to trade up to draft Marshall, but I think he will end up an Eagle.
Round 3 Pick 70 – Richie Grant, S, UCF
Richie Grant is a versatile defensive back who can line up all over the field. Grant has played as a deep free safety, which is probably his main position, as a slot corner, and as a linebacker. Grant also has good but not great athleticism and good ball skills. Richie Grant could fill a similar role to Malcolm Jenkins and Jalen Mills when they were on the Eagles.
Round 3 Pick 84 – Dylan Moses, LB, Alabama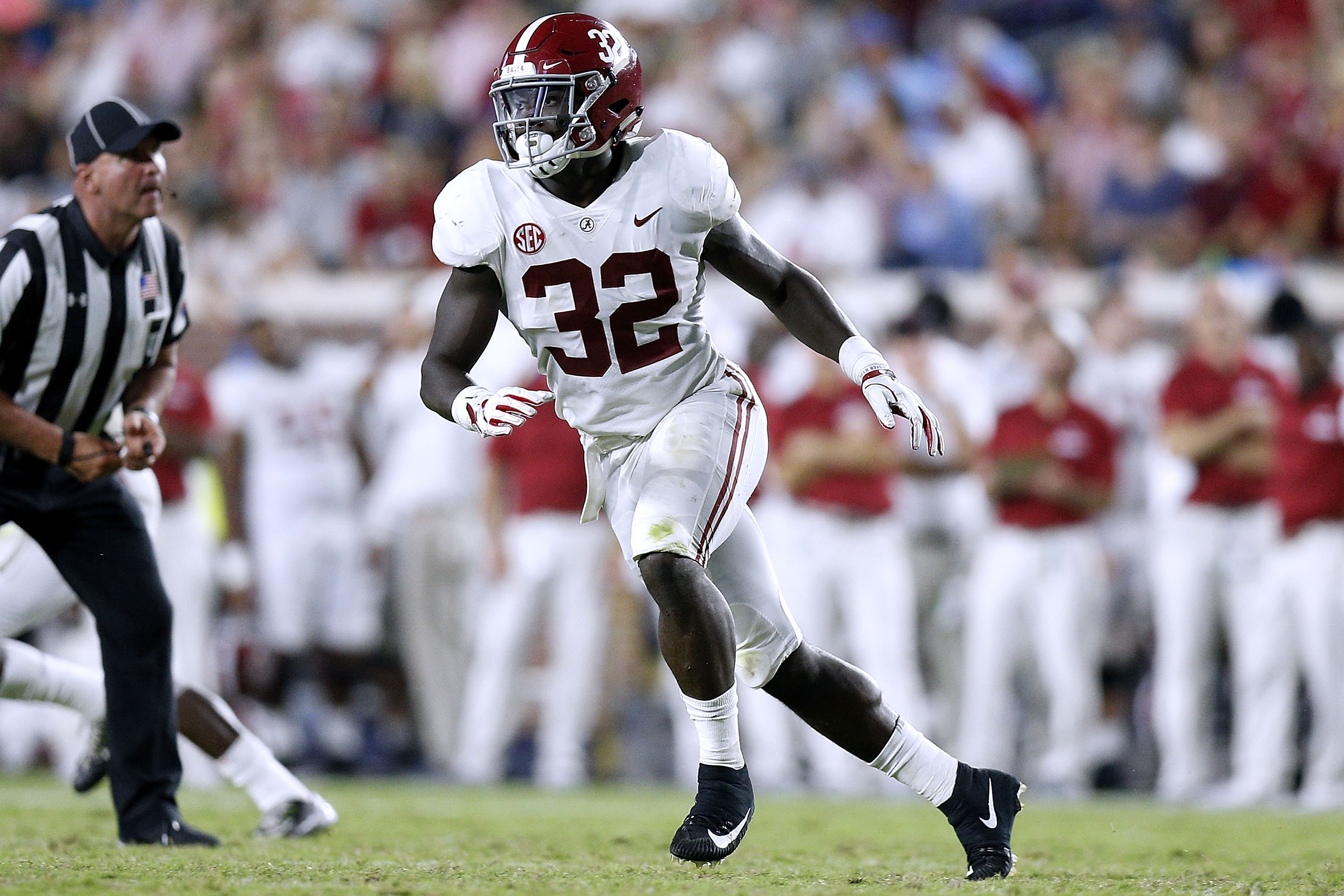 With the signing of Eric Wilson, linebacker is not as big a need as it once was, but there's still room for improvement. Dylan Moses was a top recruit out of high school and had a great start to his college career. Moses then tore his ACL in 2019 and didn't look like the same player the next season, causing his draft stock to fall. Moses has fantastic size and athleticism for a linebacker, and he could be an absolute steal if he can return to form.
Round 4 Pick 123 – Chris Rumph, EDGE, Duke
With Derek Barnett nearing the end of his contract and Brandon Graham being 33 years old, what is currently a strength for the Eagles in defensive end will likely soon be a need. Chris Rumph may never be a full-time starter in the NFL due to his size limitations, but he could be a very productive rotation edge rusher for the Eagles.
Round 5 Pick 150 – Rhamondre Stevenson, RB, Oklahoma
Miles Sanders is an electrifying running back, but he's also missed a lot of games, and Boston Scott has been underwhelming when forced to start. Rhamondre Stevenson is a huge, powerful running back who would take some pressure off of Scott when Sanders is out.
Round 6 Pick 189 – Tamorrion Terry, WR, Florida State
Tamorrion Terry is a talented but raw receiver. Similar to Terrace Marshall, Terry is tall and athletic. He will most likely get drafted much later than I think he should due to his thin frame and because he will be a 23-year-old rookie. Tamorrion Terry is a risky pick, but he could pay off big time.
Round 6 Pick 224 – D.J. Daniel, CB, Georgia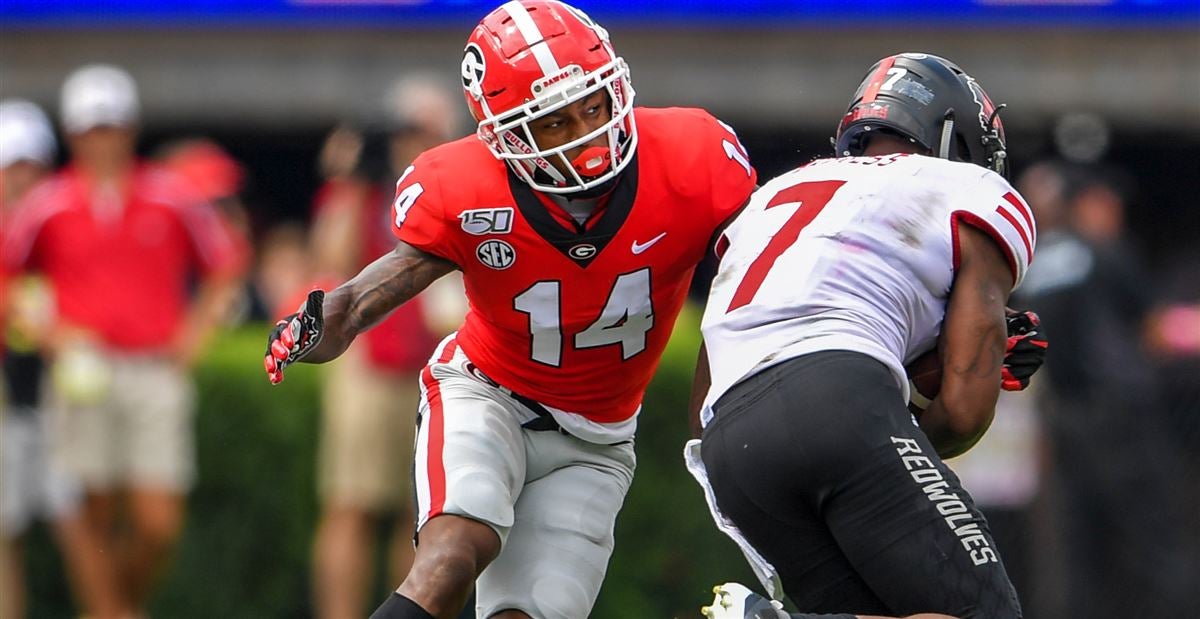 D.J. Daniel didn't play much last season due to an ankle injury and Tyson Campbell and Eric Stokes being the main starting outside cornerbacks. But he has good size and athleticism for the position and is a good tackler. So at the worst, he can be a special teamer and developmental cornerback.
Round Pick 225 – Simi Fehoko, WR, Stanford
Simi Fehoko is a very raw wide receiver who will take time to develop before he can play wide receiver in the NFL, but he has D.K. Metcalf-like size and athleticism, making him an intriguing high potential pick.
Round 7 Pick 234 – K.J. Britt, LB, Auburn
K.J. Britt is an old-school, instinctive linebacker who can deliver some hard hits. He isn't the athlete most teams are looking for nowadays, but he has the makings of a great special teamer and reliable backup linebacker.
Round 7 Pick 240 – Michal Menet, C, Penn State
This could be star center Jason Kelce's last season in the NFL, so it is important to plan for life without him. Menet might not be the center of the future, but ideally, he could add solid depth.
Thanks for reading! If you enjoyed this article, check out other football articles from Belly Up Sports, and follow my Twitter @BStahlSports.