The 2021 NFL Draft is only a few days away. A bevy of talented wide receivers got selected in last year's draft, with more on the way. It's difficult to get selected in the NFL Draft, and it's even harder to succeed in the league once getting selected. Ja'Marr Chase, DeVonta Smith, and Jaylen Waddle are all viewed as potentially elite players at the next level. A decade ago we saw two receivers get selected in the legendary 2011 NFL Draft. Both of them generated this same excitement as these prospects in regards to their potential. Julio Jones and A.J. Green have achieved tremendous success in their careers. These young receivers can look at these two, amongst others, as a blueprint of what a great career looks like. As we usher in a new generation of talented receivers, what's next for 2011 NFL Draft stars Julio Jones and A.J. Green?
2011 NFL Draft Round 1, Pick Number 4: A.J. Green
With the fourth pick in the 2011 NFL Draft, the Cincinnati Bengals selected A.J. Green. Prior to being a Bengal, A.J. Green was a standout receiver at The University of Georgia. Green finished his collegiate career a three-time All-SEC selection and a two-time First Team All American. It was no shock when the Bengals drafted Green with the fourth overall pick. Like Julio Jones, Green was – and is – a physical anomaly. A gifted athlete, great size, serious speed, tremendous hands, he was by all metrics an NFL-ready prospect. Garnering comparisons to Randy Moss, one could argue Green was set up to fail. Which of course, history tells us, he did not.
Green was a star from the very moment he put on the orange and black. During Green's rookie campaign, the 2011-2012 season, he was selected to his first of seven Pro Bowls. This was the first time a rookie wide receiver had made the Pro Bowl in eight years. Record breaking like this would become a theme during Green's time in Cincinnati. Due to several injury-plagued seasons, as well as disagreements with the front office, Green was cut this past February. Green finished his time in Cincinnati second in career receiving yards (9,430), touchdowns (65), and receptions (649).
What's Next for A.J. Green?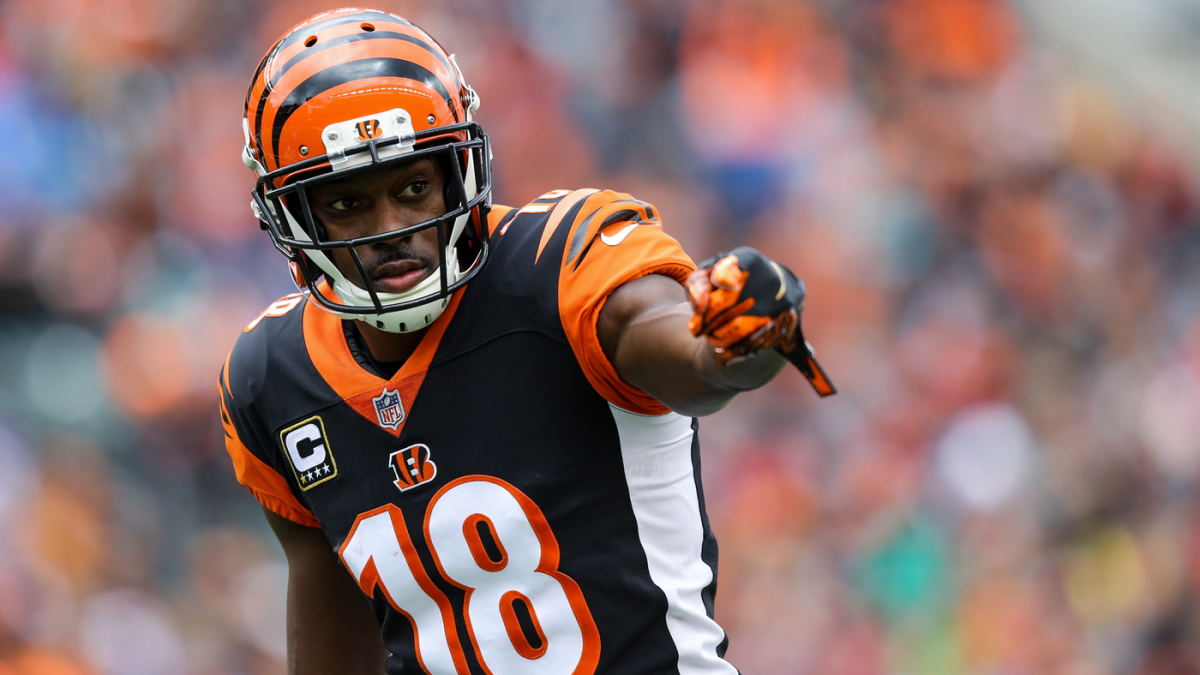 Julio Jones is the headliner of this article, but I'd be remiss if I didn't include his 2011 NFL Draft counterpart. While Green never won a playoff game during his time in Cincinnati, he was a major reason they made the playoffs five straight seasons (2011-2015). During his last five years (2015-2020) with Cincinnati, the team has compiled a record of 25-53-2. Even so, Green had two 1,000 yard seasons during this span, while missing the 2019-2020 season entirely. Green's production has definitely tapered off the last few years, but he's still been a valuable contributor. He's slowed down due to age, injuries, and front office discord, but there's no denying the greatness of Green's prime. For the better half of this decade, I looked forward to Green's weekly "Mossing" of whoever was given the unfortunate task of trying to cover him.
Green will be 33 years old before this upcoming season begins. He'll also find himself in new threads for the first time in his career. The Arizona Cardinals inked Green to a one-year deal worth $8 million. Green is one of many veterans who have flocked to Arizona in hope of a potential Super Bowl ring. As much as I love A.J. Green, his career has definitely entered the twilight phase. I don't see him recapturing his prime form for a number of reasons. Mainly his age, Arizona's pursuance of receivers, and the team's current depth chart. Even so, Green's career is one worth studying for any young receiver. Hopefully, we can see him catch a few jump balls and have him remind us how truly great he has been since entering the NFL.
2011 NFL Draft Round 1, Pick Number 6: Julio Jones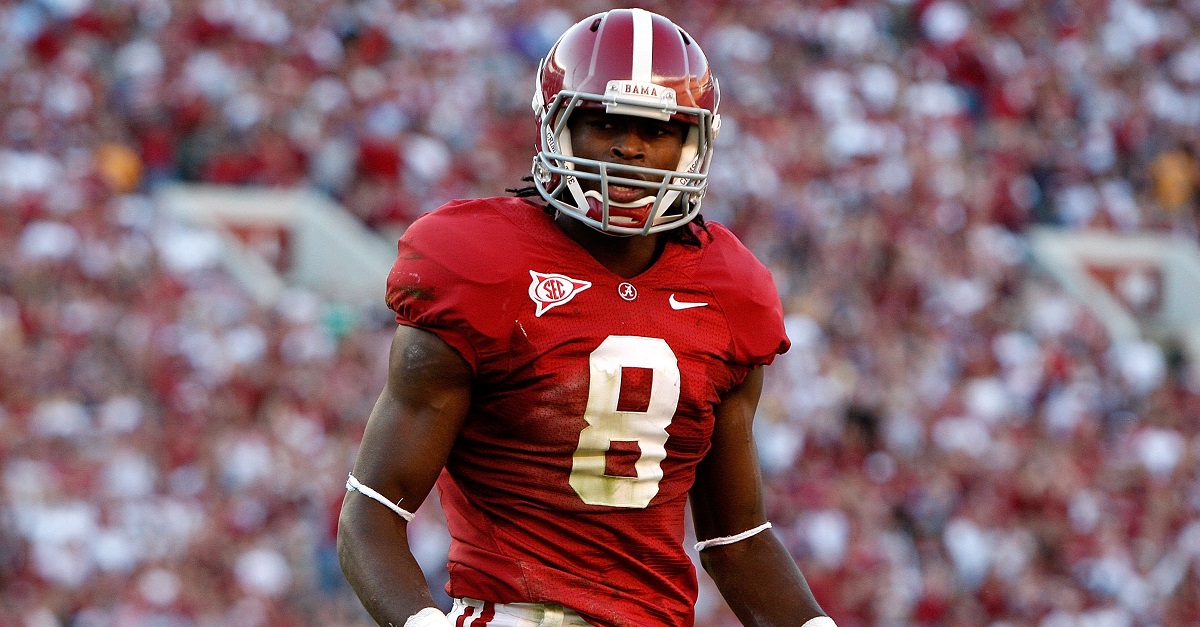 With the sixth pick in the 2011 NFL Draft, the Atlanta Falcons selected Julio Jones. Julio coming out of college was another pro-ready prospect, just like Green. It's so rare to find an athlete like Julio Jones. As said about Green, Julio possesses that unique blend of size and athletic fluidity that is so rare at the wide receiver position. Julio wasn't as productive as Green in college from a career standpoint, but his senior year he was sensational. He caught 78 passes for 1,133 yards, to go along with seven touchdowns. Choosing who was the better prospect between Green and Julio during the 2011 NFL Draft was like splitting hairs.
Much like Green, Jones experienced success immediately in his professional career, as well as throughout this past decade. What can be said about Julio Jones that hasn't already been said? He's one of the best receivers in the history of the NFL. He's held us captivated by his greatness for the last decade. The lone knock on his game has been always his inability to find the end zone. Despite this, he is still the Falcons' second all-time leader in career receiving touchdowns with 60. He is also the Falcons' all-time leader in career receiving yards (12,896) and receptions (848). A gold jacket awaits Julio Jones in the future, that much is certain.
What's Next for Julio Jones?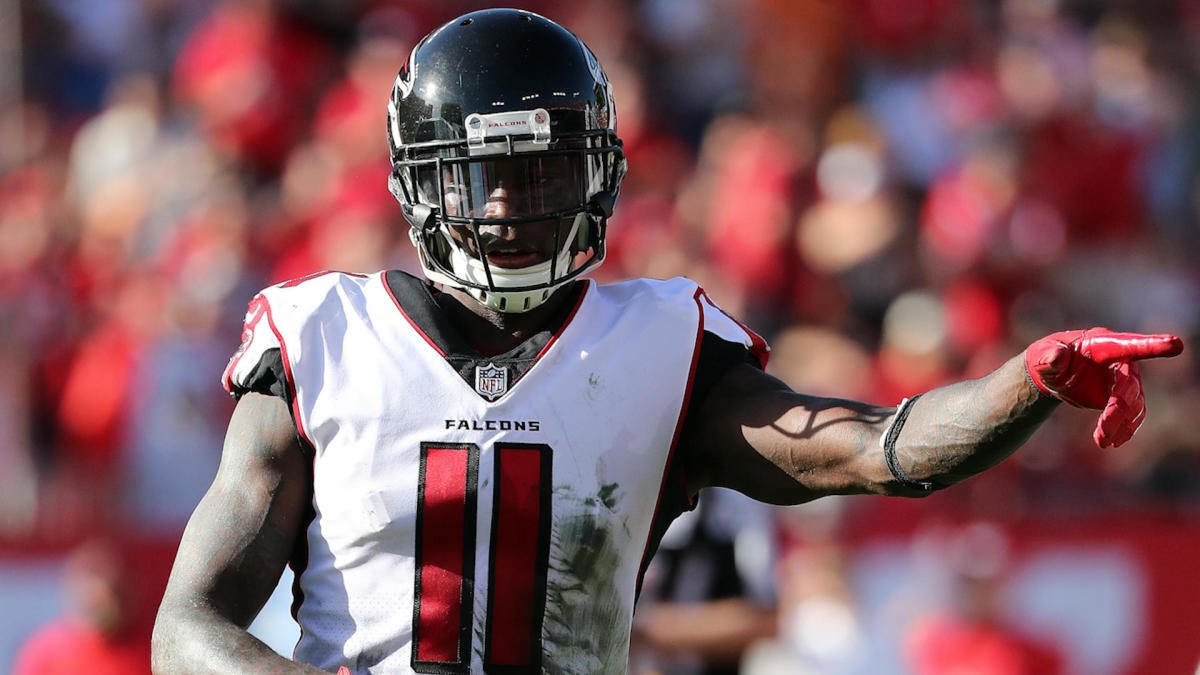 Julio Jones has had his fair share of injuries throughout his career, including this past season. Despite playing only nine games, Jones still averaged 85.7 YPG, for a total of 771 receiving yards. There's no denying Julio can still play ball, but now the question is, where? The Atlanta Falcons are amidst a changing of the guard. This past offseason the Falcons' brought in a new head coach in Arthur Smith, as well as a new general manager in Terry Fontenot. Typically, when a franchise endures this much staff overhaul, the team's roster itself is likely to endure the same. There's serious speculation that the Falcons may select a quarterback in this year's draft. Smith and Fontenot want to put their stamp on the franchise, and this could mean shedding some players from the previous regime(s).
Amidst trade speculation, Julio Jones won't be moved prior to June 1st due to salary cap reasons. Green may retire at the end of his new deal, but Julio could be a different case. He's past his prime, but he's still a true alpha receiver that can change the dynamic of a team's offense. Julio still has a good two to three year window of dominance left in the tank. I've seen a lot of links to the Ravens and Patriots, but really any team would benefit tremendously from Julio's services. If I'm the Falcons I'm holding onto Julio regardless, but I can understand letting him go. If I'm a team that thinks I'm on the cusp, I'm aggressively pursuing him. Regardless, I'm looking forward to watching Julio finish his legendary career in the coming years for whatever team he suits up for.
Like this article? Don't forget to follow me on Twitter @jthomann16 and check out all of the other great Belly Up Sports content!