The NHL Trade Deadline has passed and teams in playoff contention have loaded up for what could be a deep run in the Stanley Cup Playoffs. There are four teams specifically that are on my radar leading up to the playoffs. There are only a few weeks left until the most wonderful time of the year – outside of the birth of Our Savior, of course – takes place. I have four teams in contention for a playoff spot hockey fans should keep their eye on leading up to the Stanley Cup playoff sleepers.
MassMutual East: New York Rangers
As a New Jersey Devils fan, this one stings a little. But I have to give respect where respect is due (especially since the Devils are forever in #RebuildSZN). The Rangers are as of this writing four points behind Boston for the four seed in the MassMutual East division. Their opponents in seven of the next eight games? A rebuilding New Jersey, a disappointing Philadelphia, and a bottom-feeding Buffalo. They can make up some serious ground over the next two weeks. They then play the crosstown rival Islanders and Washington before a possible showdown at Boston to finish out the season. Keep your eye on defenseman Adam Fox, who is gaining serious consideration as a potential Norris candidate, and forward Artemi Panarin, who has 11 points in seven games in April.
Discover Central: Nashville Predators
If you told me that the Nashville Predators would be where they are now at this time in the season, I would have called you a liar. But the Predators have been the league's hottest team in the last month and now hold the final playoff spot in the Discover Central. After Tuesday's beatdown of Tampa Bay, the Preds have won five of their last six games and 11 of their last 13 games. Their streak continues even while their injured reserve list continues to grow. The Preds currently sit in fourth in the Discover Central with 49 points. Their schedule does include top teams Carolina and Florida, but also includes Chicago, Dallas, and Columbus. Players to watch are goaltender Juuse Saros (2.16 GAA) and forward Viktor Arvidsson (six points in six games in April).
(And I gave them some props on Twitter Tuesday, which means the kiss of death. Maybe)
#Preds are gonna be a sneaky team come the Stanley Cup playoffs. #HockeyTwitter

— Ryan McCarthy 🎙💻🎥📸 (@WhoIsRyanMcC) April 14, 2021
Scotia North: Montreal Canadiens
At the start of the season, Les Habitants started out scorching hot with points in their first seven games (5-0-2). Then, February came around and the Canadiens boarded the struggle bus and promptly lost eight of twelve games that month. Their poor play lead to the firing of head coach Claude Julien and even after that, the Canadiens continued to struggle. To make matters worse, the Canadiens had a COVID outbreak at the end of March and they had four games postponed. Even through all their turmoil, the Canadiens still hold the fourth seed in the Scotia North. They did make some moves before the trade deadline, adding defenseman Erik Gustafsson from Philadelphia and signing Hobey Baker Award winner Cole Caufield. If – and when – they add Caufield, expect their offensive production to improve.
Honda West: St. Louis Blues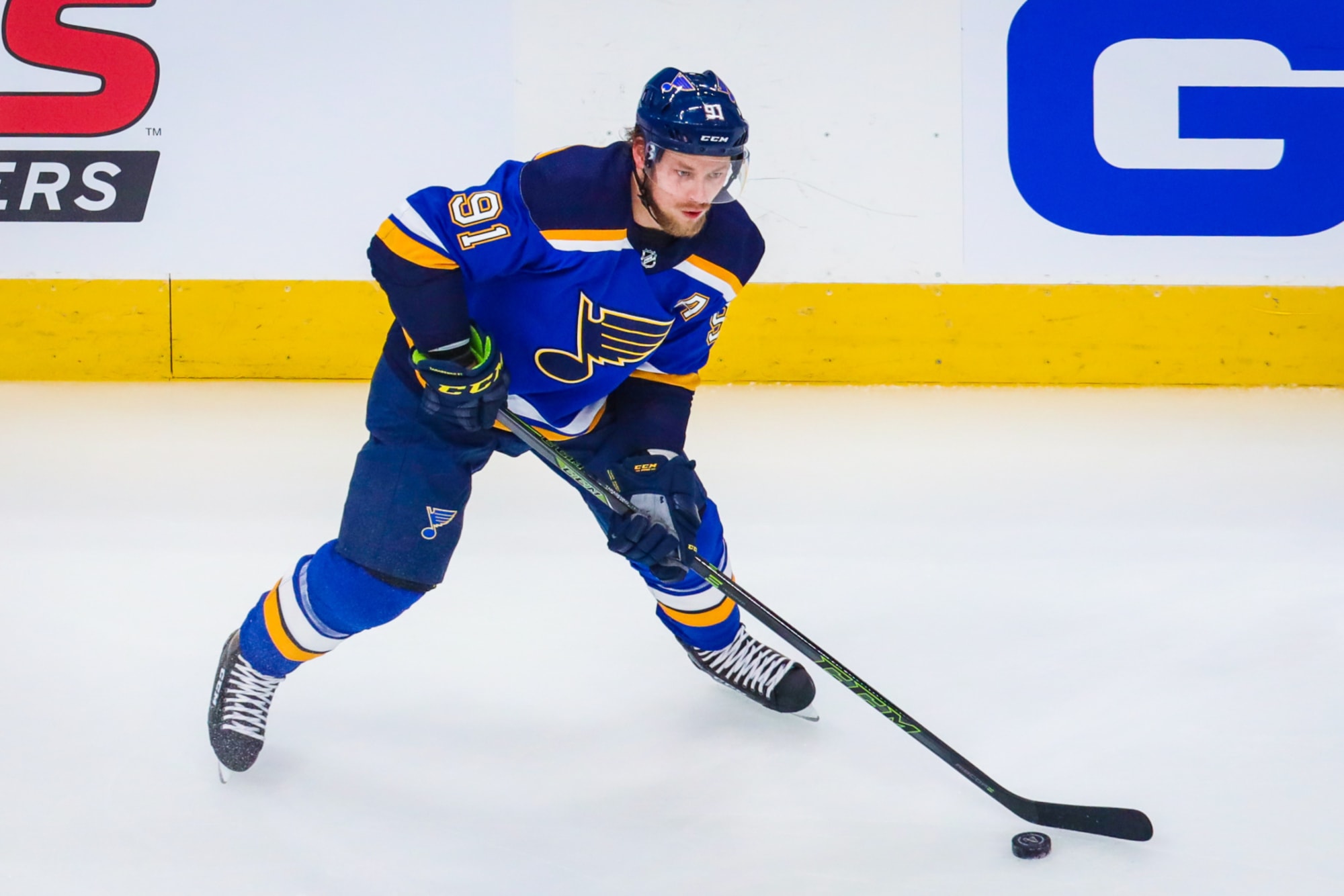 The last of my four teams to watch as a Stanley Cup Playoff sleepers are the St. Louis Blues. They currently find themselves fighting for the final playoff spot in the Honda West. Many pundits expected the Blues to be active at the trade deadline, but they remained surprisingly inactive. General manager Doug Armstrong said he likes the team's chemistry. And queue quote:
"One of the things we talked about (in a previous press conference) was maybe we'll get healthy at the right time and get on a roll. Maybe the last three games are an indication of that.

St. Louis Blues general manager Doug Armstrong (https://www.nhl.com/blues/news/blues-stand-pat-at-nhl-trade-deadline/c-323566874)
One player the Blues direly need to get going is forward Vladimir Tarasenko. The veteran forward has only 10 points and is a -6 since returning from injury. Forward Mike Hoffman has been a pleasant surprise with 28 points. The Blues' schedule the rest of the way is BRUTAL. They play Vegas twice, Colorado three times, and Minnesota five times in their final 14 games. They're going to have to step up their game if they want to make the Stanley Cup Playoffs.
Which team or teams do you think fans should keep an eye on toward the Stanley Cup Playoffs? Hit me up in the comments below or find me on Twitter – my handle is @whoisryanmcc. Be sure to bookmark the Belly Up NHL page for more news!