The Arizona Diamondbacks are in Hell. After recently setting the record for the worst road losing streak in history, they're still looking for a win away from home. For as bad as the snakes are in their own ballpark, nothing compares to the putrid brand of baseball they play outside of Chase Field. It's a brand marked by pitching futility, a dead offense, and pure, unbridled misery that can only be found in the depths of Satan's domain.
This wasn't expected of Arizona. Yes, nobody thought much of the Diamondbacks this year, but nobody believed they were the absolute worst in the league. ESPN predicted around 75 wins for the team. That seemed like a reasonable prediction. They still have Ketel Marte, Eduardo Escobar, Carson Kelly, and Zac Gallen, making up a solid core overall with enough competent supporting pieces to make them at least a mediocre team. Not even the worst-case scenario matches the meltdown in the desert. What is happening on the road that is dooming this team?
Pitching is Problematic For the Diamondbacks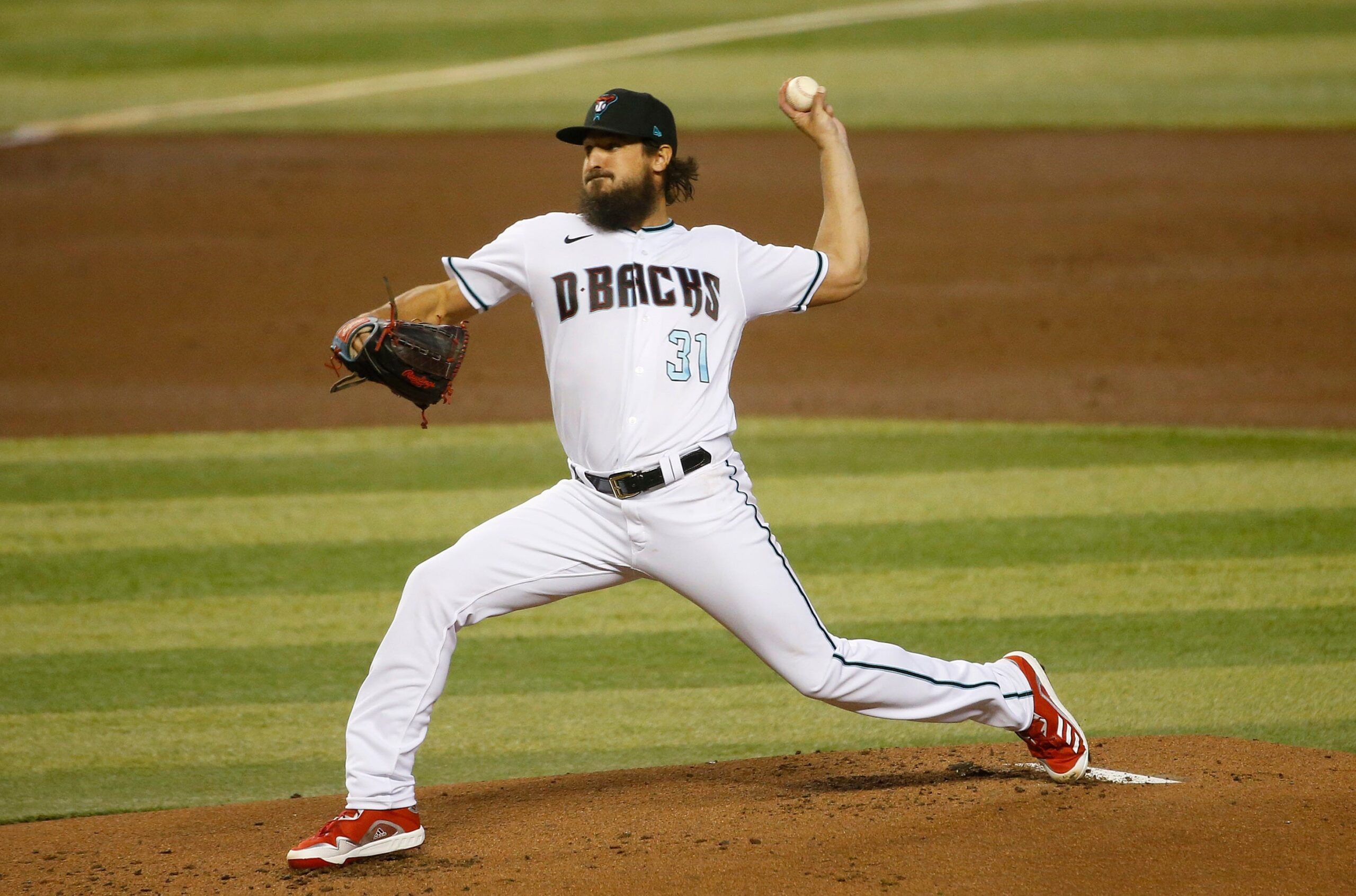 If there's one thing that shocked me while looking at Arizona's struggles it's this: their pitching has been better overall on the road. With a 5.33 ERA and 1.437 WHIP compared to their 5.56 with 1.495 at home. This may be the only part of their game that got better when they weren't at home. It doesn't matter. By ERA, their staff is worst in the league and by runs allowed per game, they leave every other team in the dust.
In order to win, they usually have to thump the opposing team. Of Arizona's nine road wins, eight of them came with the snakes scoring five or more runs. Even that isn't a guarantee with their pitching staff though. In their June road series against the Giants, the Diamondbacks had two consecutive games scoring seven or more runs. They lost both. On June 15, they had a 7-0 lead after the second inning, only to let the Giants slowly creep back into the game. Then, Mike Yastrzemski crushed a go-ahead grand slam in the eighth. Arizona could only watch as their seemingly insurmountable lead crumbled and their losing streak extended.
Diamondbacks trying to snap a 20-game road losing streak and Mike Yastrzemski hits a go-ahead grand slam for the Giants in the 8th inning… pic.twitter.com/g31W452QGj

— Talkin' Baseball (@TalkinBaseball_) June 16, 2021
For what it's worth, the snakes lost nearly all of their starters to injury at some point this year. Gallen made his return recently, but he's an outlier. Madison Bumgarner, Luke Weaver, Taylor Widener, and Seth Frankoff are still shelved with Weaver and Frankoff stuck on the 60-day IL. At the very least they can say they were insanely short-staffed. The offense has dealt with the same injury bug, though not to the same degree.
Hitting Woes Plague the Team Away from Home
Diamondbacks hitters have it the worst on the road. At home, they're a fairly competent offense, posting a .258/.321/.405 slash line. This gives them an OPS of .726 which is slightly above the league average of .712. Away from home, they become the worst versions of themselves. That OPS plummets to a brutal .634. They have fewer hits, runs, RBIs, and stolen bases than their home counterparts despite making nearly 300 more plate appearances.
The quality of their wins comes into question too. Even when the Diamondbacks win on the road, they do so against other dreadful pitching staffs or pitchers. Their one win against their rival Padres came in a close game against Chris Paddack who had yet to find his footing. They swept the Reds whose pitching staff has been much worse at home at a 5.34 ERA. Their two wins in Atlanta were against two pitchers with ERAs above 5.00: Bryse Wilson and Drew Smyly. They also took a game from their partners in misery: the Colorado Rockies. That's self-explanatory.
What's so bizarre about this lack of production is that their best hitters aren't even that bad away from home. In fact, both Marte and Kelly hit better on the road while Escobar is only slightly worse. It's maddening. The Diamondbacks have three solid road hitters (even if they've been a bit limited by injury) and it's still not enough to make their offense outside of Chase Field remotely respectable.
Take Heart Diamondbacks Fans
No stats I give can truly represent the frustration of players and fans alike. I'm not a Diamondbacks fan. I don't have the same investment in this team as one of the snake faithful. I do, however, understand the misery of watching a team trot themselves out for their near-daily beating. It's never fun, but there is reason to take heart.
For as bad as they are, this organization isn't devoid of talent. Gallen and Marte especially are worth watching in the majors when they're healthy, but the future looks bright in the minors too. Under Mike Hazen, their farm system has become one of baseball's best, ranking fifth overall by Keith Law's standards. It'll likely get better too as they look to trade off guys like Escobar and David Peralta in July.
Plus, with the country re-opening, vaccines rolling out, and ballparks allowing full capacity, the opportunity's there to finally see your favorite team in person again. Even if the product on the field isn't great, you can get a taste of normalcy after a year that was anything but normal. Chase Field is a gorgeous ballpark and the best version of the snakes plays there. Enjoy the day out with the family, just maybe reconsider taking a road trip away from Arizona.
Thank you for reading! If you're interested in more of Belly Up's MLB content, click here or here. Keep up with me on Twitter @BuntingForPower.